What's Hot In Health And Fitness
Photo: Getty Images/iStockphoto
Heading out the door? Read this article on the new Outside+ app available now on iOS devices for members! Download the app.
The fitness industry seems to be as fickle as the fashion industry. What's hot one season is totally dated the next. That leopard-print jumpsuit from last year? It's hiding in the back of your closet with your ThighMaster. As far as fitness trends go, some are obvious: steady-state cardio is out and high-intensity interval training is in. But there are a few other things happening in health and fitness that may not be so obvious. Keep watch to see what sticks around.
"Exotic"Animal Proteins. Beef may be kind of the red meat, but other sources such as buffalo, ostrich, wild bore, rabbit and others are making their way into mainstream dining. Not only are they leaner with less saturated fat than beef, but they generally have more protein, too.
Fusion Fitness. Our desire to train smarter, not longer has created a niche for hybrid classes that combine two or more modalities. Not only do they offer participants variety and a change of pace, but you get more bang for your buck in less time. You can now take classes that pair yoga with indoor cycling, or boxing with Pilates. Plus, it's kind of fun!
Ancient Grains For Better Health. Super grains quinoa, amaranth, teff and freekeh are great alternatives to rice and oats. Teff may be the world's smallest grain but it's mighty, as it leads grains in calcium contents, which helps strengthen bones. Amaranth contains more protein than any other gluten-free grain and has more protein than wheat. It's second only to teff in calcium content. It also has more iron and fiber and is lower in carbs than any other gluten-free grain. Feekeh is low on the glycemic index and high in fiber and it is thought to be easier to digest than other grains. Quinoa is high in protein making it a great alternative to meat sources of protein. It also contains all nine amino acids and high amounts of magnesium, calcium and potassium. And it's gluten-free.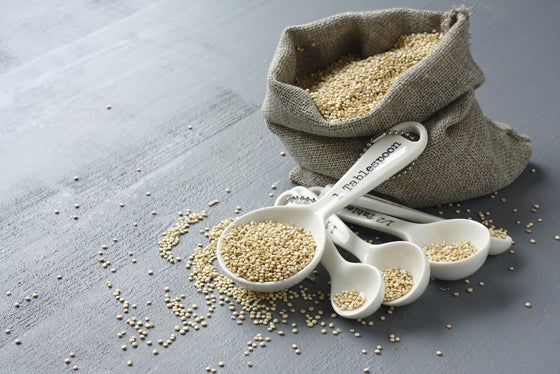 Wearable Technology. Keeping track of your workouts for your own posterity is great, and now with help of social media, people are sharing data with friends near and far, which affords motivation and accountability. We expect to see even more advances in technology and connectivity as wearable fitness devices continue to evolve.
The Great Outdoors. Whether for group training, sports or other types of physical activities, more people are going outside for exercise and daily movement. Exercising outdoors makes your workouts more interesting and you can generally do it at little to no cost.
Workplace Health Programs. Hoping to increase productivity and decrease illness and missed days of work, more companies have started implementing health and fitness programs for employees. Paying for gym memberships or offering onsite training are just part of it. Some companies offer incentives for benchmark numbers —lower blood pressure, lower cholesterol—and that benefits both employee and employer.
MovNat. MoveNat is an integrated, practical way of training based on the way the human body moves. The movements are strengthening and conditioning and includes activities such as walking, running, jumping, rolling, balancing and primal movements.