2018 Holiday Gift Guide for Fitness Lovers
Need some fresh holiday gift ideas for the fitness and nutrition fanatics in your life? We've got you covered. Cheers to spreading joy, health and vitality this season!
Heading out the door? Read this article on the new Outside+ app available now on iOS devices for members! Download the app.
AfterShokz Open-Ear Headphones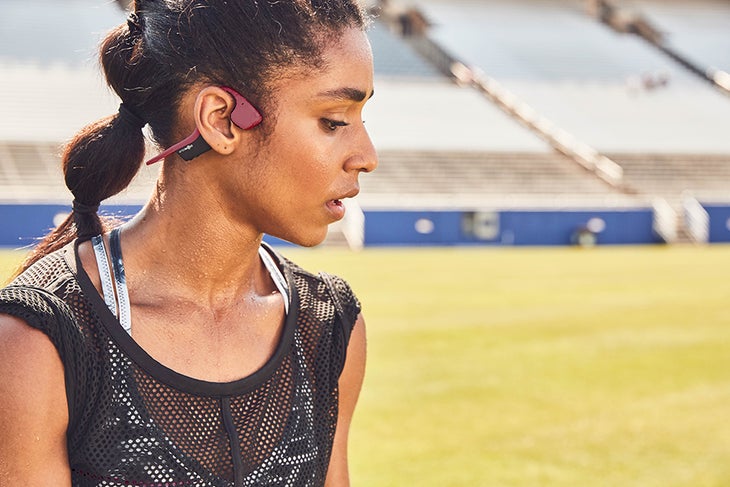 Take on your next workout with a listening experience that will keep you connected to your music and your world. Trekz Air open-ear wireless headphones by AfterShokz use bone conduction technology to deliver music through your cheekbones, leaving your ears open to ambient sounds for maximum situational awareness. They're lightweight and flexible, ensuring a secure fit as you exercise. These headphones are a perfect gift for the fit fans in your life that love to listen to music while working out, but don't want to miss out on their surroundings.
Aftershokz.com, $150
Customized Versa Gripps®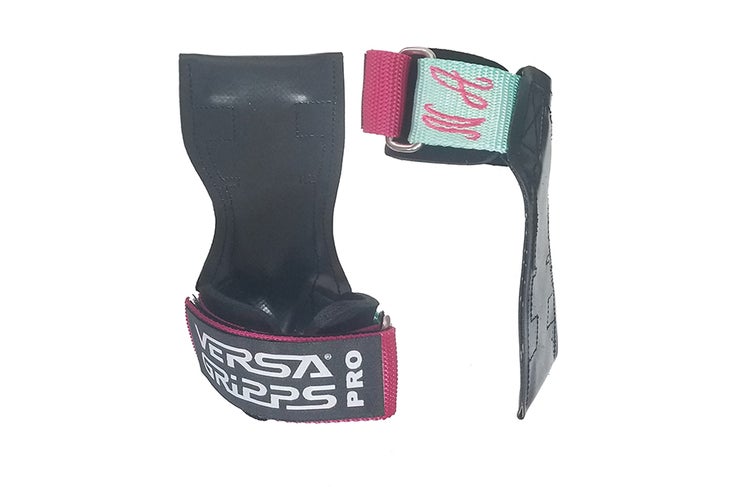 Show off your own unique style in the gym with a pair of personalized Pro Versa Gripps® – or customize a set for your weight-lifting loved one! These Versa Gripps® are embroidered with initials and a choice of up to two different colors for the wrist wrap. The possibilities are endless!
Use code OXYGEN18USA for free shipping.
Grand Trunk Ocean Print Baja Collection Hammock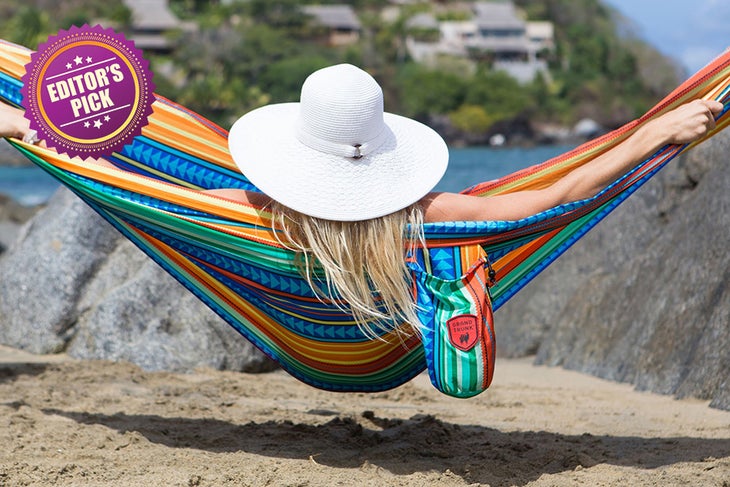 Gone are the impossible-to-get-into rope hammocks from my youth that would unceremoniously flip over and dump you on the ground. Now there are these awesome, foolproof-entry hammocks from Grand Trunk. Made of 100 percent parachute nylon, these lightweight hammocks are 20 percent bigger than other hammocks and come with a lifetime warranty!
Get 30% off the Ocean Print Baja hammock with code Oxygen30.
grandtrunk.com, $70
ActiveLife HighBaller Adjustable Twin Ball Massager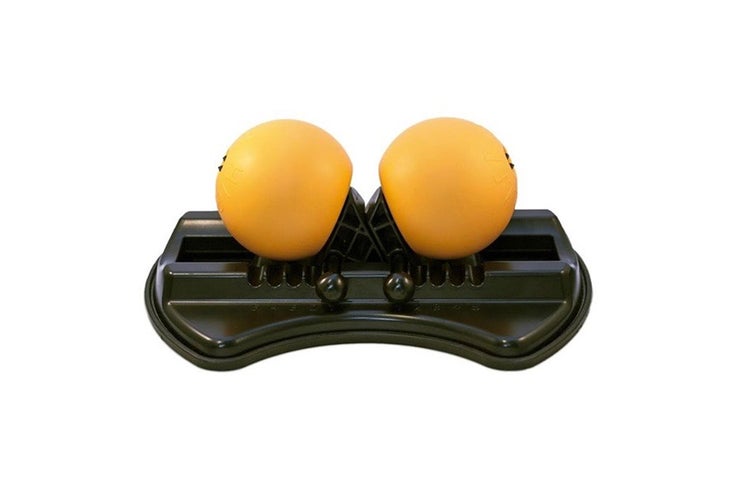 Make full-body recovery a cornerstone of your everyday routine with the HighBaller, the only twin-ball massager with width adjustable, angled massage balls used for self-myofascial release to loosen up stiff and tight muscles. Work your muscles, then help them recover. You can rest assured that every fitness junkie in your life will be forever grateful for this game-changing gift.
Use code OXY20 for 20% off your entire purchase.
activelifeusa.com, $70
Nuun Immunity Tablets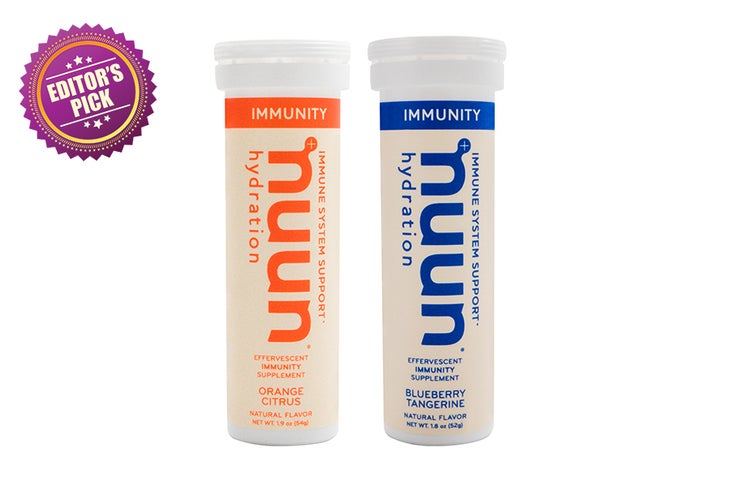 During the summer, I swear by Nuun hydration tablets to keep my electrolytes in balance and my energy high. And this winter, I will absolutely use Nuun immunity tabs to keep colds and illness at bay. (Hello, I have a walking first-grade germ factory!) These tabs are chock-full of antioxidants, vitamins and minerals, and they will supercharge your system whether you're sick, stressed or simply training intensely.
Use code OxygenHolidayFit for 25% off your entire purchase.
nuunlife.com, $7
Laura's Lean Grass-Fed Steaks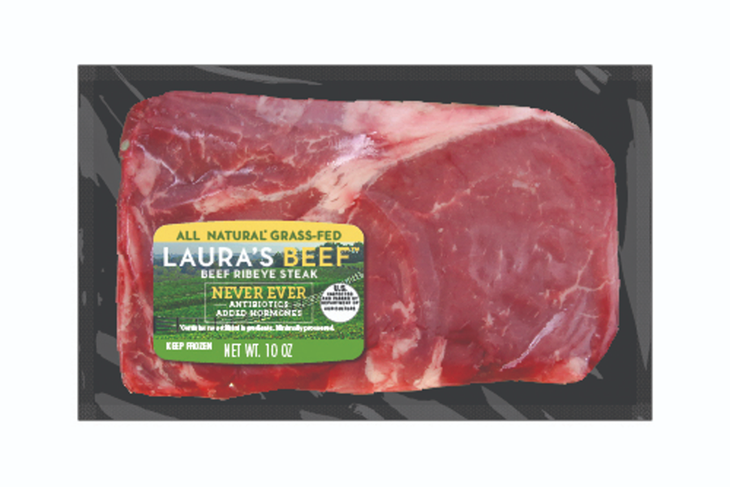 Fuel your workouts with high-quality protein like Laura's Lean grass-fed steaks; grass-fed 85/15 ground beef; 92% and 96% lean ground beef; boneless, skinless chicken breasts; and grass-fed organic beef jerky. Raised with no antibiotics or added hormones, these protein options are the perfect fit for a delicious, healthy holiday meal with no regrets. Shop online for free delivery right to your door!
Use code TEAMLLB15 for 15% off your entire purchase.
meyernaturalfoods.com, $8-20
Maui Jim Wiki Wiki Aviators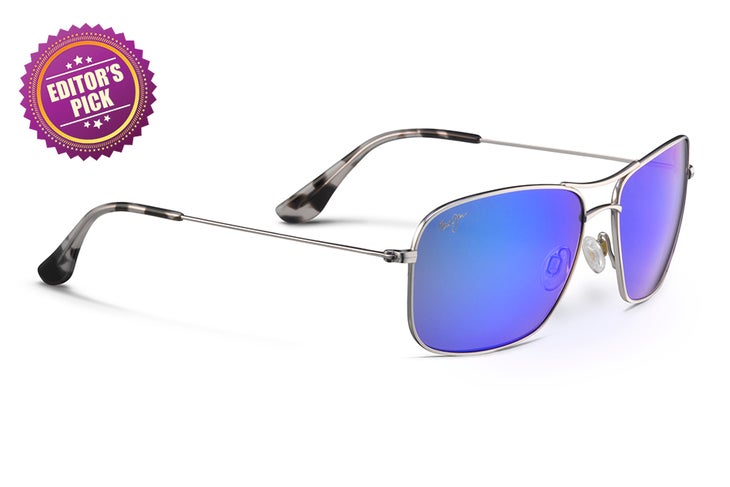 Hello, I'm Lara and I am a sunglasses addict. However, since I got these aviators from Maui Jim, I have not so much as touched another pair of sunnies. These lightweight glasses look awesome, are scratch- and shatter-resistant (helpful with a 6-year-old around) and are made with their patented MauiPure lenses, which protect against 99.9 percent of glare and 100 percent UV radiation.
mauijim.com, $300
America's Fittest Couple Challenge 3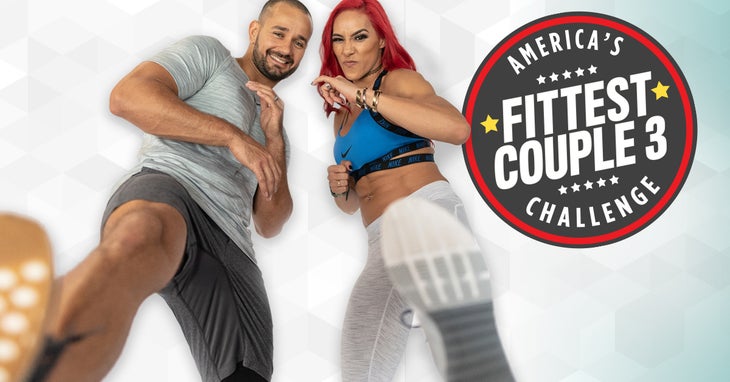 When you work out with a partner, your chances for success rise exponentially. You train together, encourage and challenge each other, and overcome obstacles as a team. Is there a better gift to give your favorite partner — or the fit duos in your life — than a guided transformational fitness and nutrition journey? (We're drawing a blank!)
Use code GIFTFIT for 30% off registration.
Mango Nectar Malie Jet Set Gift Set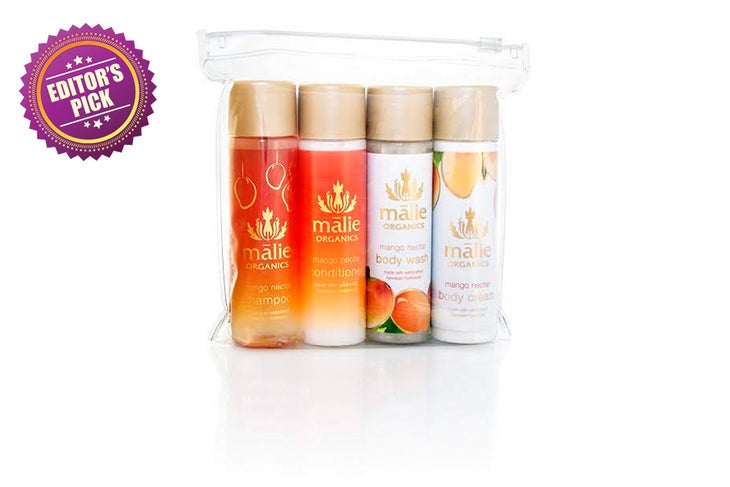 Nothing is worse than having to throw out your fave products from your carry-on because they are not TSA approved. This season, travel with this all-natural, organic gift set from Malie that includes body cream, body wash, shampoo and conditioner, and the tropical, island essence of Hawaii.
malie.com, $40
MyoBuddy Massager Pro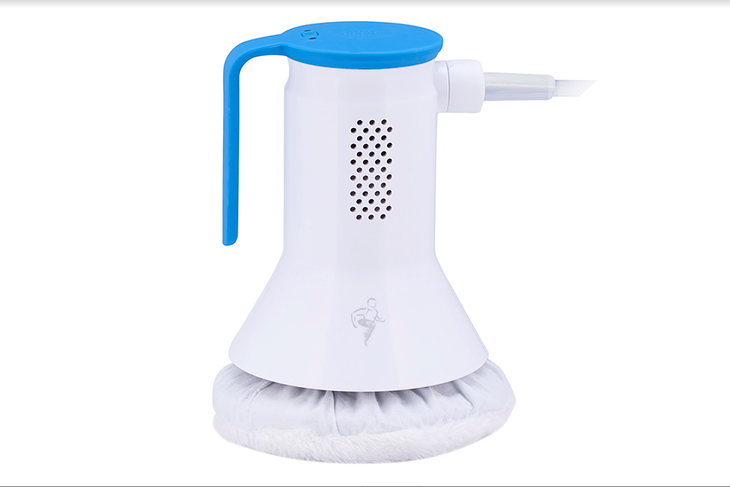 Relax and restore this holiday season! The MyoBuddy Massager Pro places professional-grade deep-tissue, warming, trigger-point and cutting-edge vibrational massage technology in the palm of your hand, providing instant relief for sore muscles. MyoBuddy helps increase circulation through fascia and soft tissues to accelerate recovery, enhance muscle performance, increase flexibility and mobility, decrease inflammation, and reduce stress.
Use code OXYGEN to receive $100 off your purchase.
myobuddy.com, $330
Molekule Air Purifier
It's amazing how we take our health for granted — and how devastating it is when it falters. Since this summer, I've been having mysterious health issues, and though they are still under investigation, they are likely related to mold. Wanting to clear things up as quickly as possible, I began to investigate air purifiers. Like anything, there are hundreds on the market that range wildly in both price and reviews. Then I found Molekule. Unlike other purifiers, Molekule uses free radicals to oxidize air pollutants — including dust, pollen, pet dander, viruses, bacteria and mold — literally destroying them at the molecular level. It's also super quiet and energy-efficient, and it can completely clean and replace the air in a 600-square-foot room in one hour.
molekule.com, $800
Healthy New You with Katie Corio
The changing of the calendar year brings a feeling of renewal, which is probably why so many people commit to get fit for New Year's. This year, treat yourself — and set your intention for 2019 early — with this program created to ignite your personal evolution and success. Even better, treat your friends and "resolve to evolve" together!
Use code GIFTFIT for 30% off registration.
The Hollywood Silk Solution
I love to sleep. Like, really love it. And though I am not normally a five-star kind of person, sometimes a little luxury goes a long way. That's why I simply adore this pillowcase made of high-grade silk — it makes me feel like a movie star (sort of), helps prevent wrinkles and is machine washable — for my real life on the D-list.
thehollywoodsilksolution.com, $45
Lucky Iron Fish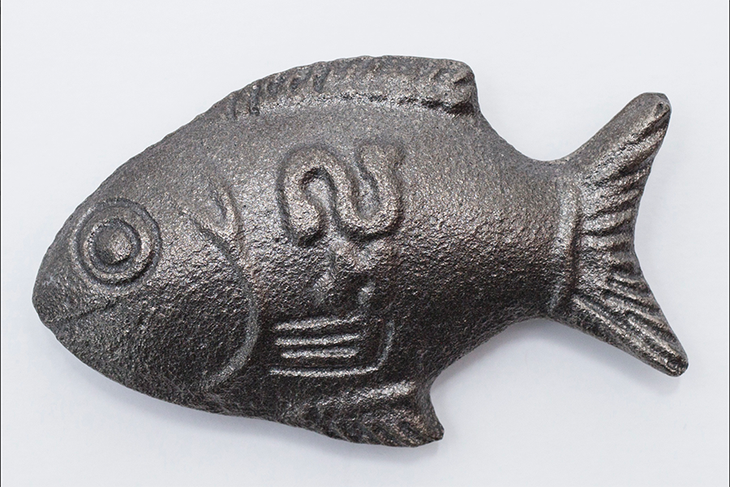 Treat your body by adding balance and strength to your fitness routine. Hard workouts put you at risk for iron deficiency, but you can easily supplement and boost your iron stores with Lucky Iron Fish. All you need to do is boil the supplement in four cups of slightly acidified water or liquid to get a gentle dose of absorbable iron that's been clinically proven to improve both circulating and stored iron levels. Bonus: Lucky Iron Fish can last five years with daily use!
luckyironfish.com, $25
Warming Joy Single Steeps Sampler and Kati Steeping Cup With Infuser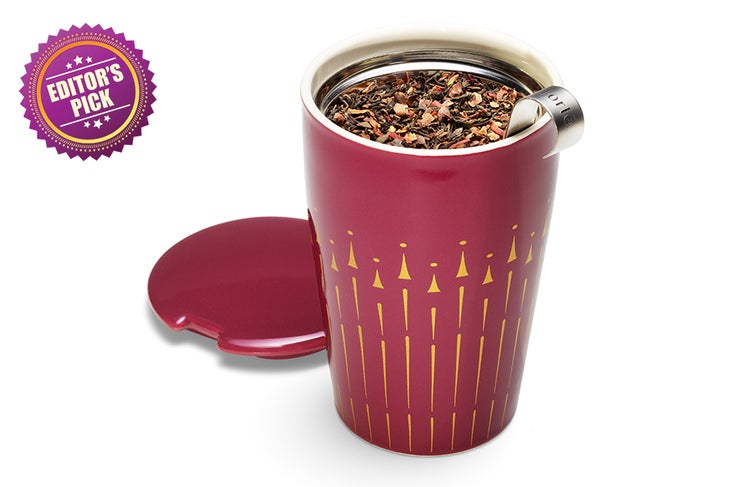 Sometimes it's the little things in life that make you happy, and for me, it's a cup of tea at the end of the day. If you've never had tea from Tea Forte, you're missing out: The packaging is exquisite, the tea is flavorful and the presentation incredible. I love this collection of single-serving loose teas with festive flavors like winter chai and spiced ginger plum, and this sturdy, double-walled steeping mug and stainless-steel infuser. All teas are kosher and USDA organic.
Get 20% off your order (through December 31, 2018) with code OXYGEN20.
teaforte.com, single-steeps tea, $16; steeping mug and infuser, $20.
Oxygen Magazine Subscription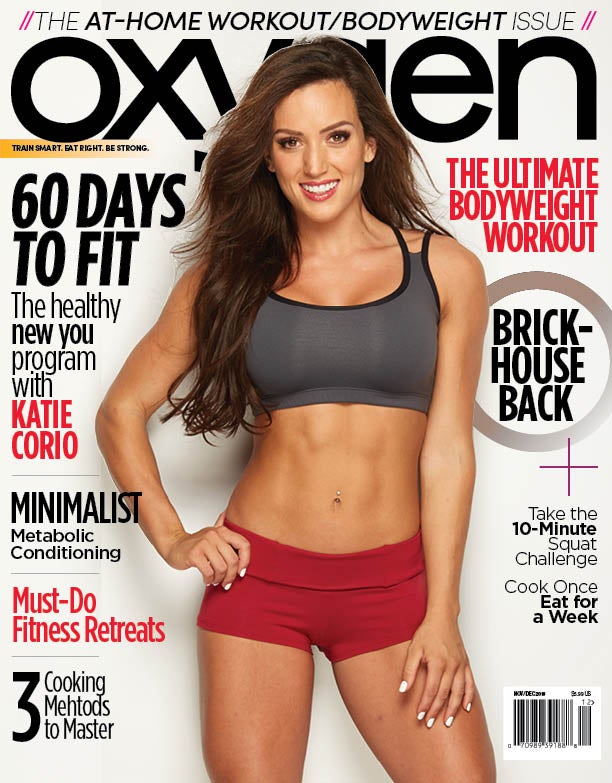 Give the gift of health in 2019 with a subscription to Oxygen magazine! Full of exclusive workouts, training advice, healthy recipes and meal plans, and wellness information, this is the gift that keeps on giving.
oxygenmag.com, $30
T-fal 4-Quart Triangle Pan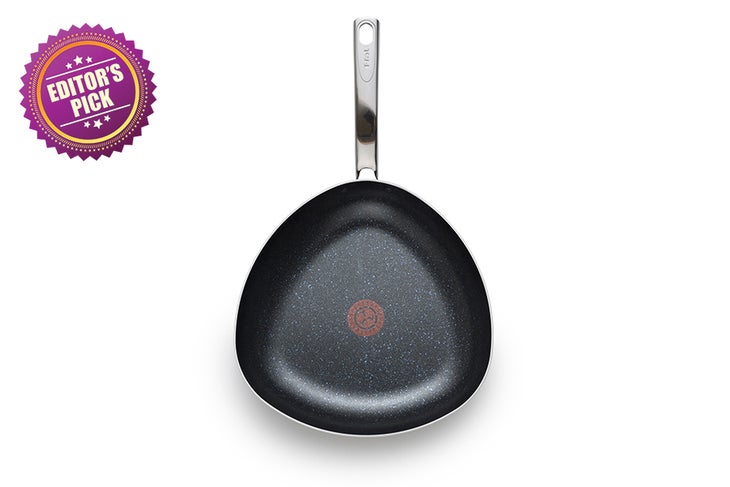 Sometimes I want to kick myself for not having invented something — and this is one of those times. This hefty pan has a triangular shape with a natural, easy-pouring spout built right into the design. It's also nice and deep with sapphire-infused nonstick coating and a stainless-steel induction base for even cooking.
walmart.com, $25
Psychic Daniela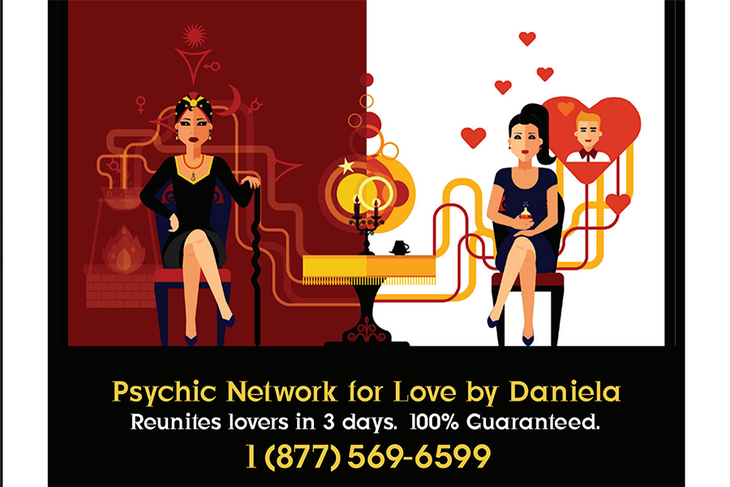 This holiday treat will make for a blissful 2019. Psychic Daniela is a curandero, or Latin American healer, who offers therapeutic and psychic services via phone consultation. She works with clients using a variety of psychic methods to help them tune into the present, past and future to identify and break through obstacles to healing.
psychicnetworkforlove.com, call for consultation
Fits Socks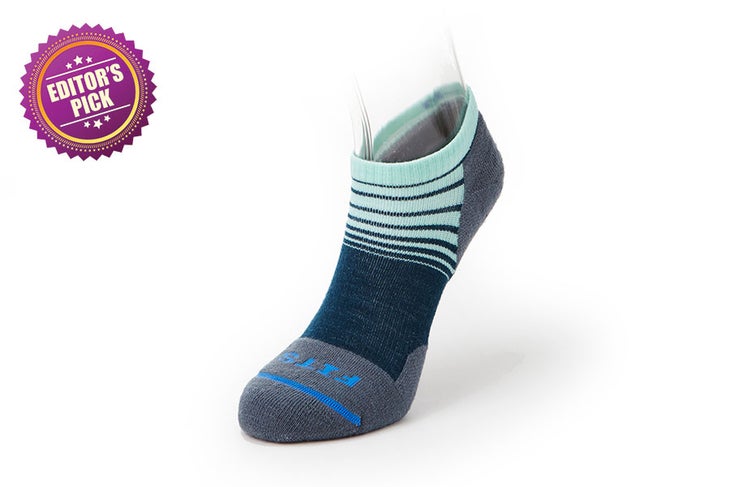 I hate when my shoes gobble up my socks with every rep, step or stride. But these low, light running socks stay put no matter what activity you're doing, and have extra cushioning in the heel and toe areas — right where you need it most. Makes a great stocking-stuffer!
Get 20% off your order (through December 31, 2018) with code OXYGEN.
Fitssock.com, $18