Heading out the door? Read this article on the new Outside+ app available now on iOS devices for members! Download the app.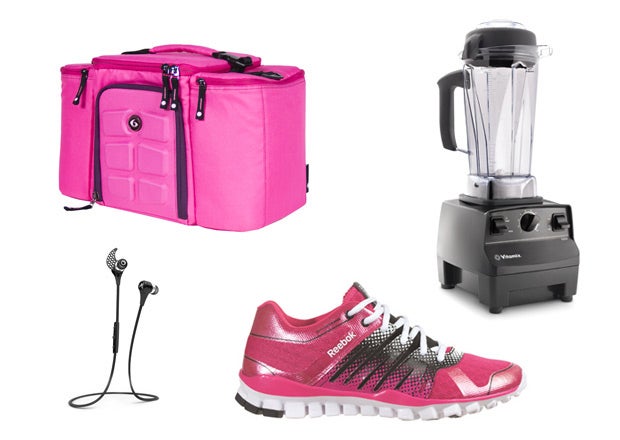 1. Take Our Survey and Win!
We're giving away over a hundred prizes! Take our 5-minute survey and you'll be entered to win one of these amazing products from Vitamix, Reebok, 6 Pack, JayBird and more. Take the survey!
This giveaway runs from May 2nd to June 18th, 2013. Please see official contest rules for more details.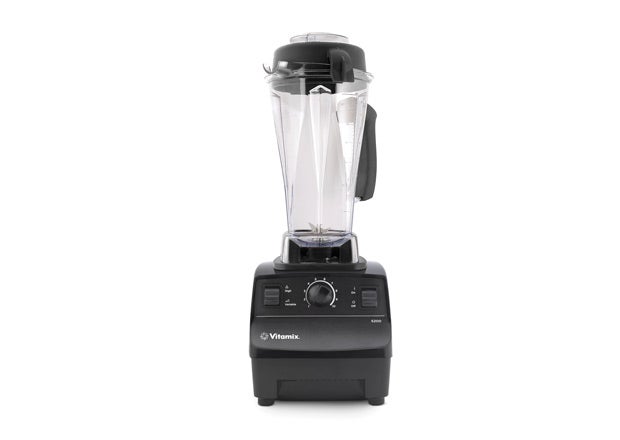 2. Vitamix 5200 Super Healthy Lifestyle Package
Vitamix high-performance blenders are at the top of every fit-girl's wishlist. In addition to whipping up your favorite shakes with ease, the Vitamix 5200 can perform more than 50 different processes, including grinding whole grains, making whole-food juices, and even churning out ice cream.
We're giving away one Vitamix 5200 Super Healthy Lifestyle Package, which includes the Vitamix 5200 base, a 64-ounce container with tamper, a 32-ounce Dry Grains Container with a mini tamper, and two cookbooks – Whole Food and Whole Grains. For more about Vitamix, check out vitamix.com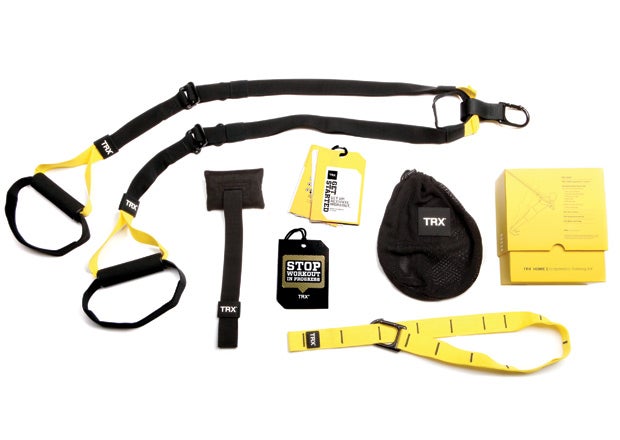 3. TRX HOME Suspension Training Kits
TRX suspension training is the ultimate in full-body workouts – not to mention the go-to training method of Navy SEALs. With the TRX HOME Suspension Training Kit, you can get professional results anywhere.
We're giving away two TRX HOME Suspension Training Kits, which include the TRX home suspension trainer, door and suspension anchors, the Get Started guide, mesh carry bag, door placard and wrist band. Find out about TRX at trxtraining.com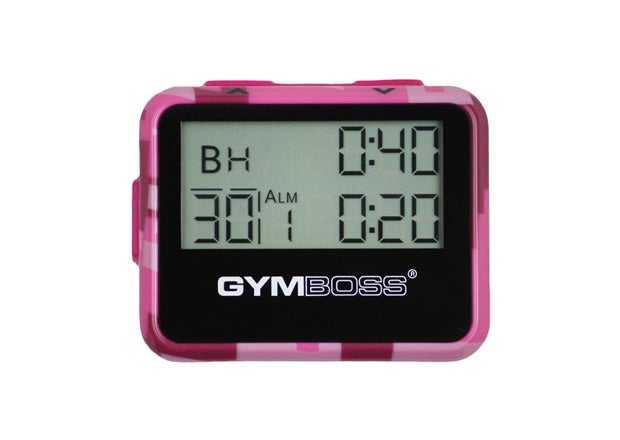 4. Gymboss Interval Timers
The gold standard in interval timers, Gymboss is a must-have for your next HIIT or circuit workout. They've just launched two new lines: a sleek, redesigned version of the classic, and the new miniMAX timer – and you could win both!
We're giving away 25 Gymboss Interval Timers and five miniMAX timers, which allow you to create and save up to 25 different interval programs. Learn more at gymboss.com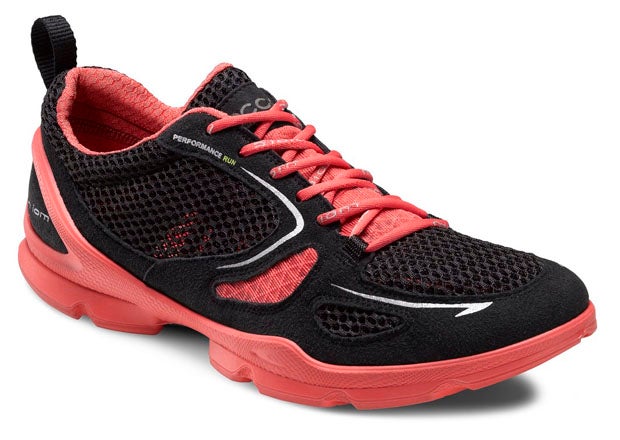 5. ECCO Biom Shoes
Lightweight, flexible and comfortable, the ECCO Biom shoe is designed for training and competing. Without over-protection, excessive cushioning and motion control, the Biom allows you to maintain – and strengthen – your natural movement.
You could win a pair of the ECCO Biom. Check out these and other ECCO products at ecco.com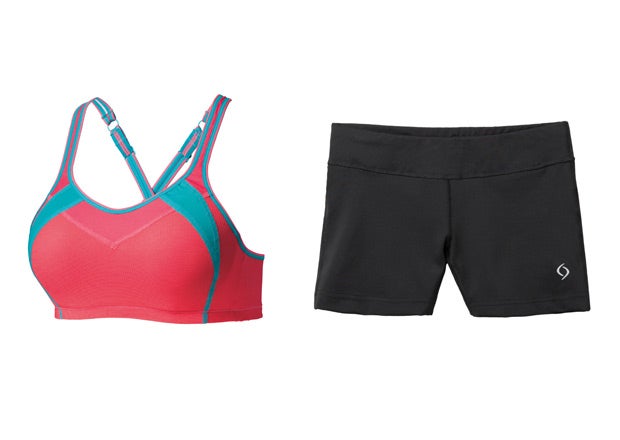 6. Moving Comfort Urban X-Over Sports Bra & Compression Short
Say good-bye to pinching, cinching and the dreaded muffin top. Designed by women for women, Moving Comfort is all about quality fit, comfort and style.
We're giving away five packages of the Urban X-Over Sports Bra and the 4″ Compression Short from Moving Comfort. Perfect for a sweaty summer workout, the Urban X-Over has seam-free cups for shape and high-impact support, while the Compression Short has a wide, non-elastic waistband for a flattering fit.
Check out Moving Comfort's latest collection at movingcomfort.com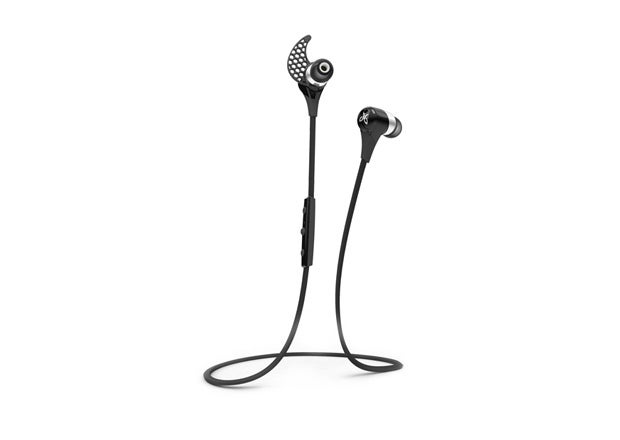 7. JayBird BlueBuds X
Essential for every gym rat, JayBird's BlueBuds X premium Bluetooth earbuds deliver high-quality audio, wirelessly. Sweat-proof, secure and comfortable, these headphones are built for tough workouts.
We're giving away four pairs of the JayBird BlueBuds X premium Bluetooth earbuds. They're compatible with any Bluetooth stereo device, including the iPhone, iPod, iPad, Android, Windows and Blackberry devices, and come with a rechargeable eight-hour battery. Learn more about this product at jaybirdgear.com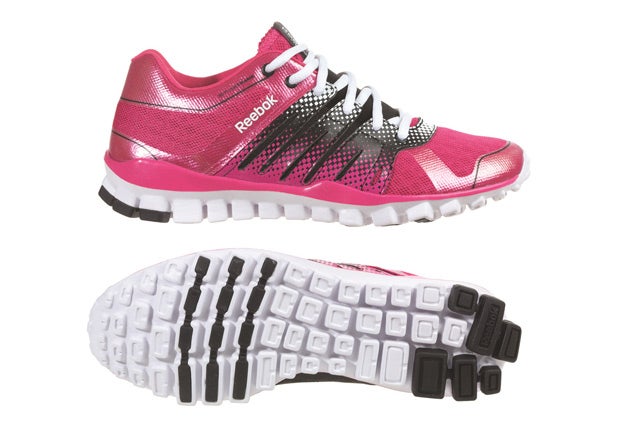 8. Reebok RealFlex Strength TR Shoes
The technology behind Reebok's brand new RealFlex Strength TR shoe is all about natural motion. The independent nodes on the sole provide traditional flexibility and a lightweight feel, plus extra mid-foot stability to boost your strength and speed.
You could win a pair of the Reebok RealFlex Strength TR shoes. Check out Reebok's latest collection at reebok.com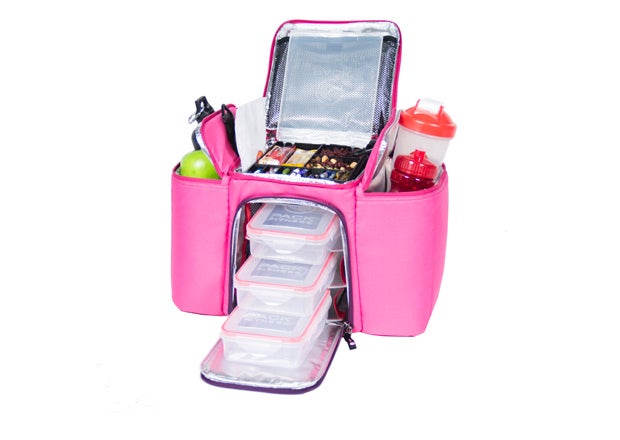 9. 6 Pack Fitness Innovator 300 Bags
Ditch the purse full of Tupperware! The Innovator 300 from 6 Pack Fitness is the ultimate meal management system. With insulated, easily accessible compartments, the 6 Pack Bag keeps up with your busy life and makes it a cinch to stick to your clean diet.
You could win one of eight Innovator 300 6 Pack Bags. Each bag comes with Sure Seal Containers and gel packs to keep your food fresh and cold for eight hours. For more about 6 Pack, visit sixpackbags.com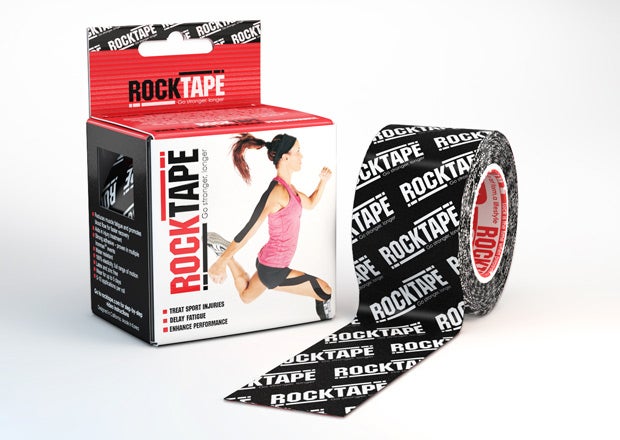 10. RockTape Kinesiology Tape & Topical Pain Reliever
Treat sports injuries and improve your performance with RockTape. By lifting the skin away from muscle tissue underneath, RockTape increases blood flow through an area, allowing for a speedier recovery and decreased fatigue. Top it off with RockSauce topical pain reliever, and you'll be well on your way to complete recovery!
We're giving away 20 packages from RockTape, each including one roll of RockTape and one bottle of RockSauce. Learn more about RockTape at rocktape.com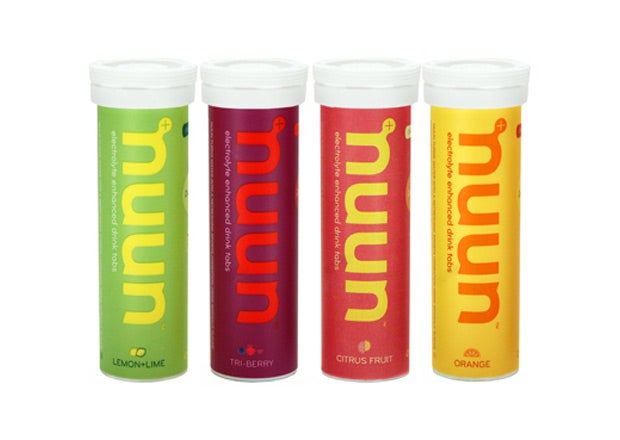 11. Nuun Electrolyte-Enhanced Drink Tabs
Behold the next breakthrough in hydration. With its proper electrolyte-fluid balance, Nuun turns your water into effective, efficient hydration. Nuun contains no sugars, is perfect on the go, and tastes great with refreshing flavors like Lemon and Lime, Watermelon and Cherry Limeade.
We're giving away 15 Nuun mixed packs and water bottles. Find out more about Nuun at nuun.com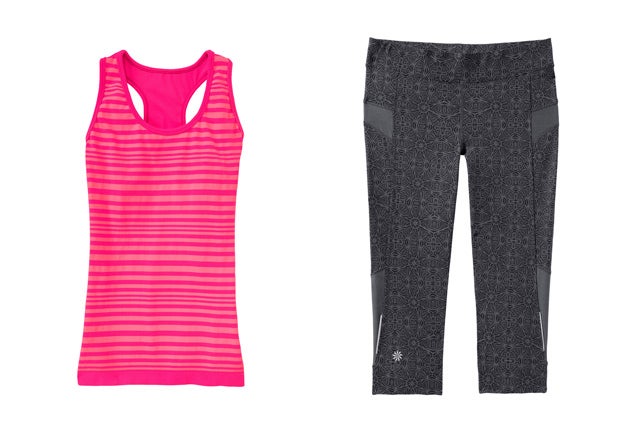 12. Athleta $75 Gift Certificate
Whether you're a weekend warrior, a committed yogini or a fiercely driven athlete, the Athleta collection will stand up to your toughest workouts in style. Wake up your workout wardrobe with their summer collection, full of bright colors and bold patterns.
We're giving away a $75 gift certificate to Athleta. Check out their latest products at athleta.com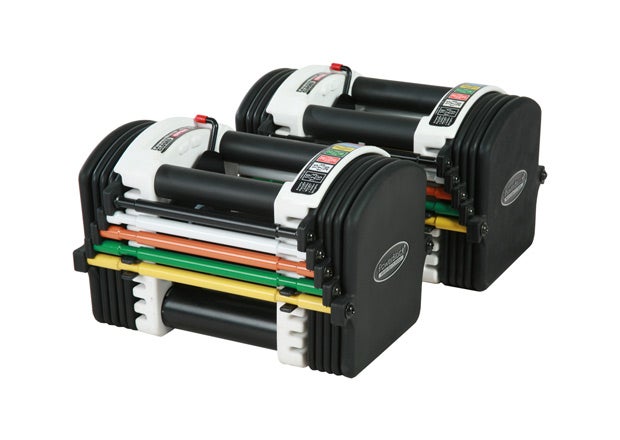 13. PowerBlock Dumbbell Set
Step up your home gym with the PowerBlock dumbbell set. With a weight range of five to 40 pounds per hand, you'll replace 15 pairs of dumbbells with just one PowerBlock.
You could win the PowerBlock U-70 Stage I set and column stand. For more information about PowerBlock, visit powerblock.com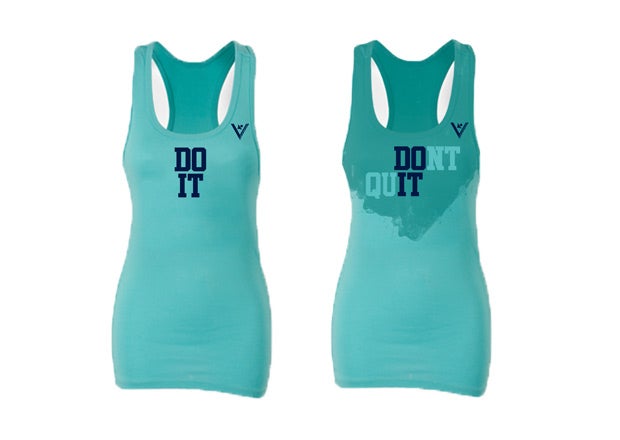 14. ViewSPORT T-Shirt
Show off your hard work with ViewSPORT. Innovative sweat-activated technology reveals a motivational message – the harder you work, the clearer the image.
We're giving away five ViewSPORT t-shirts. For more information, visit viewsport.us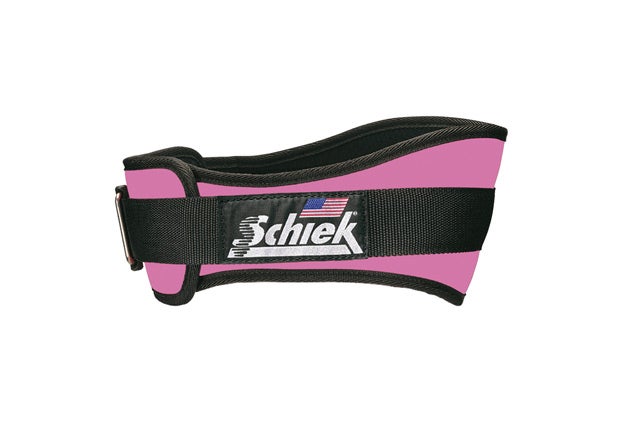 15. Schiek Sports Lifting Belt
Support your back and core with the Schiek Sports lifting belt. Known for its perfect fit, the Schiek Sports lifting belt provides maximum comfort and support with a tapered fit and patented hip and rib contour.
You could win a Schiek Sports lifting belt. For more information, visit schiek.com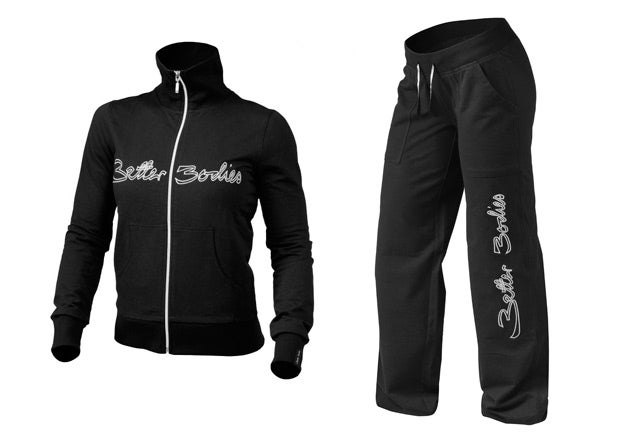 16. Better Bodies Fancy Sweat Pant & Jacket
Warm up in style with the Fancy Sweat Pant & Jacket from Better Bodies. This limited-edition outfit is comfortable and versatile.
You could win the Better Bodies Fancy Sweat Pant & Jacket. For more information, visit ca.betterbodies.se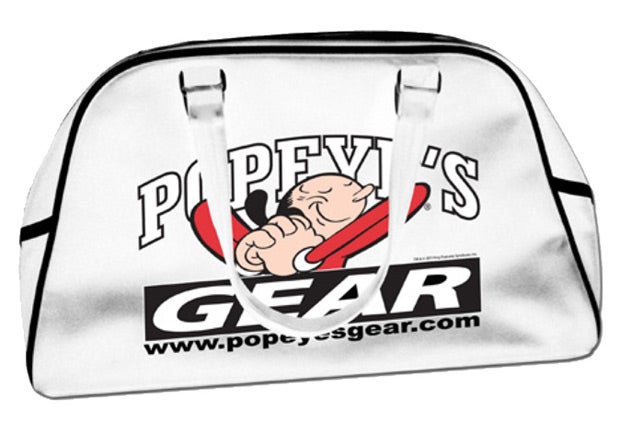 17. Popeye's Gear
You could win one of two gear packs from supplement superstore, Popeye's! Each package includes a bag, shirt, water bottle, towel and hat.
Check out Popeye's latest products here.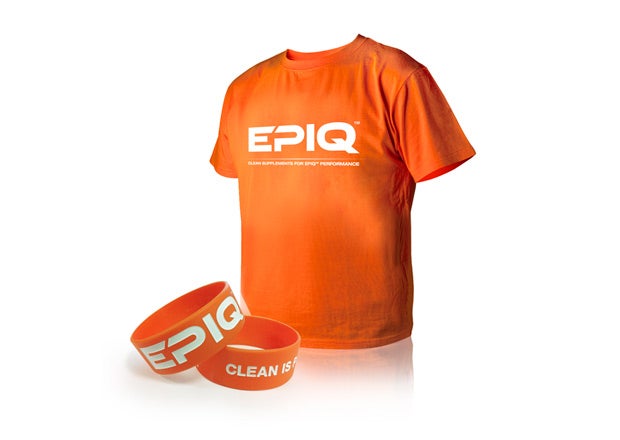 18. MuscleTech & EPIQ Gear
You could win one of five packages from MuscleTech, an industry leader in sports nutrition. Each package contains a MuscleTech Shaker Cup, an EPIQ t-shirt and EPIQ bracelet.
Get more info about MuscleTech's latest products at muscletech.com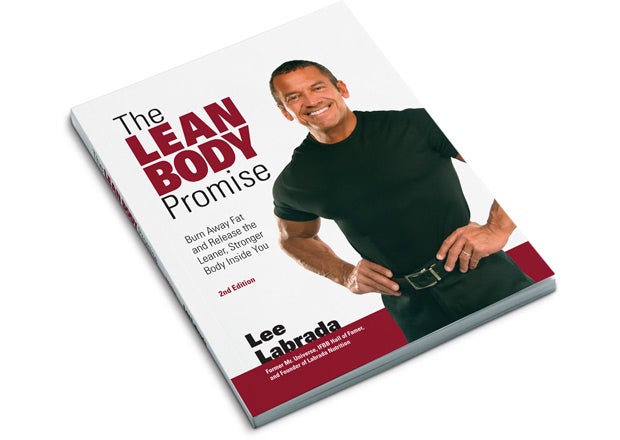 19. Labrada Nutrition "Lean Body Promise"
Maximize fat loss, build muscle and improve your health with Lee Labrada's Lean Body Promise book. You could win one of five packages from Labrada Nutrition, each including the Lean Body Promise, a shaker cup and small gym bag.
For more information about Labrada Nutrition, visit labrada.com
Take the survey!