Part 1: Four-Week Total-Body Plan
Here's Part 1 of the latest, science-backed periodization system to improve and accelerate your gains, no matter what your goals!
Heading out the door? Read this article on the new Outside+ app available now on iOS devices for members! Download the app.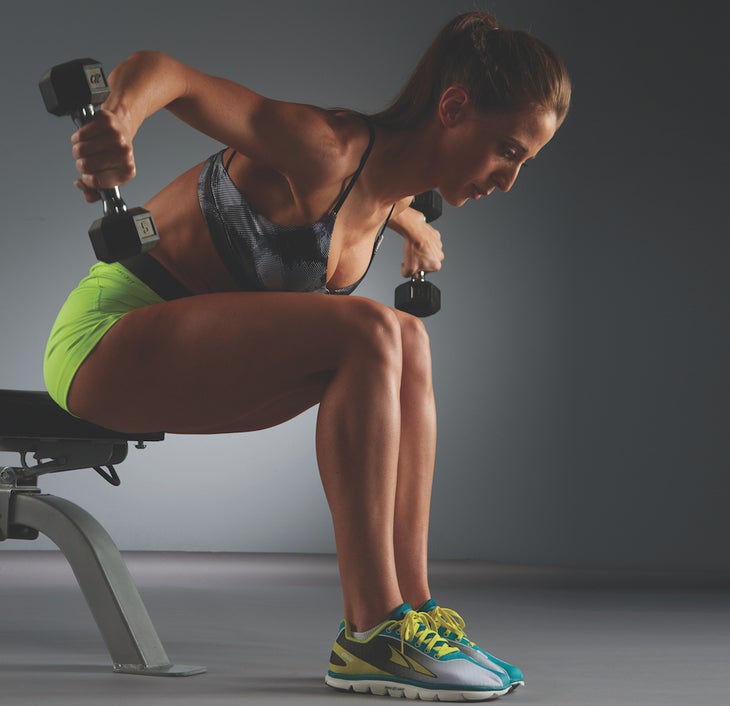 You have goals, maybe even a long-term plan to help you reach those goals. You trust the program you've been following for years, and yet — is there a better way to make gains and accelerate recovery? Introducing: the microcycle.
Microcycles are very short periods of training — only one to four weeks in duration — that systematically vary your total volume and training intensity day-to-day or week-to-week to maximize your results. By varying the volume-load in a shorter time frame, you can fine-tune your workouts and your body's response to them even better than before.
When Stress Is a Good Thing
It's a challenge to train high-octane 24/7/365 and achieve maximal results without overtraining and risking injury. However, if you can "overtrain" just a very small amount, research shows that your body reacts differently, rewarding you with amazing gains instead of a severe decline — kind of like reaching your fastest speed right before falling off a cliff.
This phenomenon is called functional overreaching, and the idea is to push your limits almost to the point of overtraining but then to cut that stress phase short and follow up immediately with a recovery phase consisting of light workouts, lots of rest, flexibility training and proper nutrition. During this recovery phase, your body overly adapts — or super-compensates — for the stress it was previously under, building up its ability to resist the stress it expects to encounter again in the future.
Climbing the Stairs: The Linear Method
The most traditional method for achieving functional overreaching is with a linear microcycle. This type builds incrementally over a period of four weeks, somewhat like climbing a flight of stairs, and the final, overreaching week is always followed by complete rest and then with a light week as you go into the next microcycle.
Your program this month follows this linear format and is designed for hypertrophy — improving muscle quality and tone while helping burn fat. Each week you will build, following a traditional bodypart split, adding exercises and increasing weight while decreasing reps. (See Chart 1.) Once you're done with Week 4, take two to three days completely off to optimally recover. If you don't feel 100 percent after three days, take another three.
Remember: The line between overreaching and overtraining is very thin, so if your body is telling you to ratchet it back and take a few more days off, do so. Then go right into your next microcycle to further your gains even more. After two to three cycles, you should be breaking through plateaus, hitting new personal records or getting as lean as you've ever been, so set some goals, start climbing those stairs and break through that glass ceiling to your results!
Click here to download Part 1 of our four-week total-body plan.