5 Ways to Stay Fit Over the Holidays
Five easy ways you can keep your gains in mind around the holidays.
Heading out the door? Read this article on the new Outside+ app available now on iOS devices for members! Download the app.
I love the saying, "Failing to plan is planning to fail." If you don't want to lose all the hard work you've put into your training plan thus far, you must schedule your workouts. Because (unlike Christmas magic) they won't magically happen on their own.
The key to staying fit over the holidays is coming up with — and sticking to — a plan. That doesn't mean you have to be so strict you can't enjoy yourself, it just means you might have to get a little more creative with your time.
Here are my top 5 tips for staying fit over the holidays:
Keep it fun
Plan it out
Schedule it in
Be flexible
Move more throughout the day
1. Keep It Fun
Keep your workouts fun and exciting! Do the stuff you love or try something new., but don't try and start a 12-week program right before the holidays. You'll more than likely just feel overwhelmed, and nobody wants to feel like that on holidays.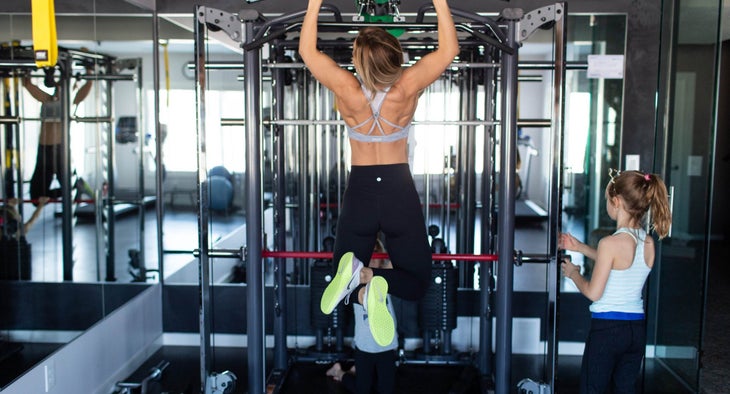 2. Plan It Out
What days do the holidays you celebrate fall on this year? Will you be home or away? Will you have company, and on what days and times?
Once you answer all these questions, you can figure out how much time you can commit to each week and how long of a workout you have time for. Again, this can be a great way to keep it fun and do some 20-minute HIIT workouts or full-body circuit workouts.
3. Schedule It
The best way to stick to a plan is to schedule it, pick the days and exact times, and write it in and set a reminder. For some people, it helps to scribble everything out on a whiteboard or chalkboard so you can always see it. Or you can take time each morning to write in a journal and cross things off as you go along!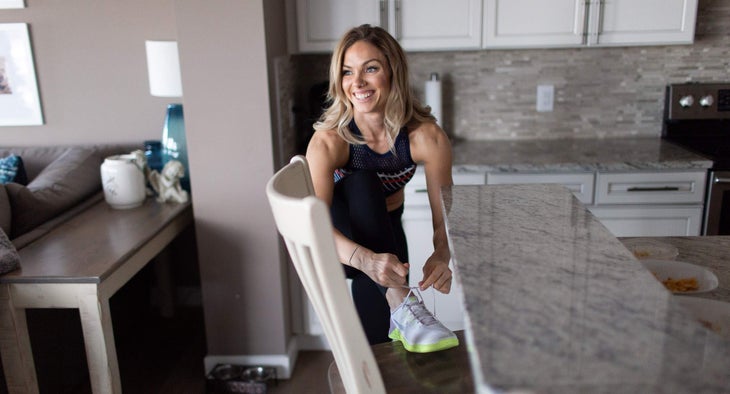 4. Be Flexible
Flexibility is key with scheduling. Things may come up unexpectedly and you may have to move your workouts around! Be flexible with changing days or times, and just know this may happen. Find a balance between being accountable and going easy on yourself when things don't go according to plan.
5. Move Throughout the Day 
Set a daily step goal on your smartwatch, phone, or pedometer and try and move every hour, take the stairs when possible, or walk instead of driving. You can even take your coffee in a to-go cup and go for a brisk walk out in nature. (Tip: Take your kids/family!)
Those are my 5 tips for you! I hope they help you stay active during the holidays and keep those hard-earned gains.