HIIT It Hard!
High-intensity interval training is a great way to burn fat, improve endurance and build strength.
Heading out the door? Read this article on the new Outside+ app available now on iOS devices for members! Download the app.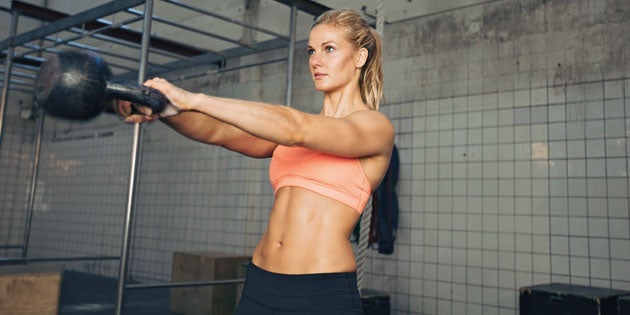 HIIT is an acronym that stands for high-intensity interval training, a kind of exercise in which you alternate intense bouts of activity with more moderate bouts for recovery, typically in a 1:2 or 1:3 work:rest ratio. For example, if you sprinted as hard as you could for 30 seconds, you'd jog to recover for 60 or 90 seconds, then repeat.
HIIT is popular when trying to lose fat because not only do you burn a ton of calories during the workout itself but the fat burning continues for several hours afterward. A study performed at Colorado State University found that just 150 seconds of intense exercise can burn as much as 200 calories during the 24 hours postworkout because of the boost it gives your metabolism. Additionally, a typical HIIT session lasts only about 20 to 30 minutes, whereas to burn the same amount of calories in a moderate-intensity cardio workout you'd have to train upward of an hour or more. In, out and efficient! What could be better?
When planning your HIIT workout, perform a thorough warm-up for five to 10 minutes before beginning your intervals. Novices should do between four and seven intervals to begin and veterans can shoot for 10 to 12 intervals. Do each interval at max or near-max effort for best results. Afterward, cool down and stretch for five to 10 minutes. Do no more than two to three HIIT workouts per week.