Beating the Odds
Houston resident Nichola Smiles refused to become a statistic and lost 55 pounds.
Heading out the door? Read this article on the new Outside+ app available now on iOS devices for members! Download the app.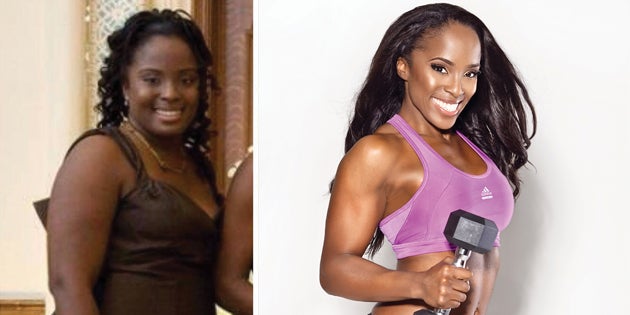 Name:Nichola Smiles | Hometown: Houston | Age: 32 | Height: 5'1" | Old weight: 180 lb | Current Weight: 125 lb | Occupation: Civil engineer | Favorite snack: Rice cake with peanut butter
Nearly 1 million teens have babies every year, and of these, almost 7 out of 10 will drop out before completing high school. Furthermore, less than 2 percent of teen moms go on to get a college degree, and 80 percent of women who have babies as teenagers spend at least part of their life dependent on welfare.
"I didn't want to become a teen statistic," declares Nichola Smiles, who had her son Joshua (now 15) as a sophomore in high school. "I persevered, finished school, went off to college and graduated with a civil engineering degree. Then I landed a position at a top engineering firm."
She absolutely beat the odds, but through her journey, Smiles let her health go by the wayside. Though she ran track in high school, she became inactive as an adult, and with work, school and her son, the last thing Smiles was concerned about was her diet. As long as it was fast and cheap, she ate it.
"My 'aha' moment was in January 2008, when I saw a photo of myself at my friend's wedding," she says. "You'd think that weighing 180 pounds and buying a size 16 dress for that wedding would be a big clue that my body was not healthy, but I didn't see it until the photos came out. I couldn't recognize myself. I knew it was time to set a goal to change my life forever."
Related:A New Life
Soon after seeing an infomercial, Smiles was motivated to stand up and follow along with the commercial. "Mind you, it was a total of five minutes, and the next morning I was unbelievably sore!" she says. "But I ordered my DVD set, and as soon as it arrived, I did it every day."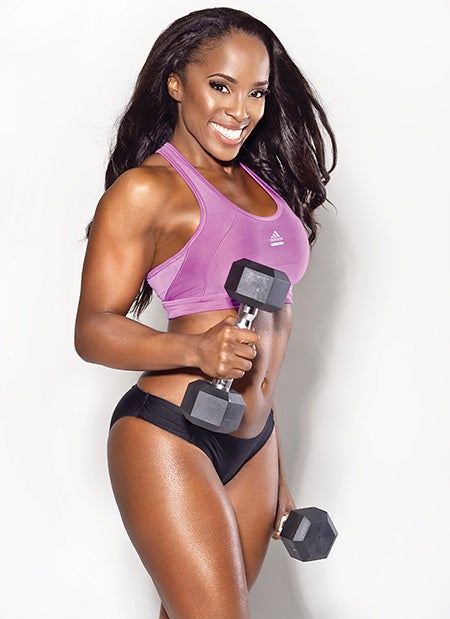 In addition to the DVDs, Smiles also joined a gym and did group fitness classes where she made new friends who helped motivate her to stay on track. Slowly, she moved into the weight room, as well, and began to get stronger. She also overhauled her nutrition and replaced her fast convenience foods with whole, healthful options. "Most people assume that health nuts eat salad all day," she says. "But I eat real food — salmon, chicken, rice, sweet potatoes, peanut butter, yogurt — but in small portions. My relationship with food has completely changed, and I now value food as fuel."
Six years later, the size 16 wallflower became a size 2 firecracker and is proud to provide a healthy example for her son to follow. "It's funny, looking back I would not change a thing," she says. "I should have made the effort to eat better and exercise more, but my poor health choices taught me that when you know better, you do better. I am now able to set an example for my family, friends and others, and I am grateful for understanding the struggle of balancing life issues and my weight woes."