Head Games
Sometimes the power to change lies within your own head.
Heading out the door? Read this article on the new Outside+ app available now on iOS devices for members! Download the app.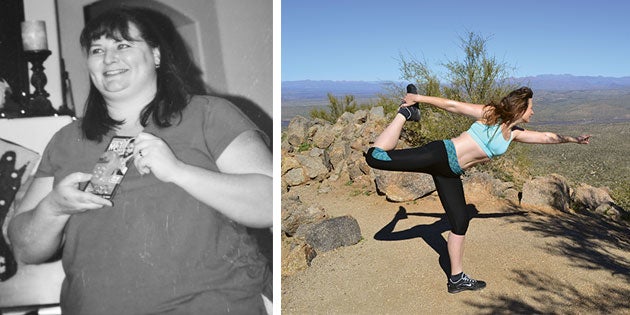 Name: Christina Coates | Hometown: Gilbert, Arizona | Age: 38 | Height: 5'8" | Old weight: 265 lb | Current Weight: 145 lb | Occupation: Credit specialist | Uplifting moment: "When my teenager came outside when I was working in the yard and said, 'Holy abs, mom!' I am still riding that high!"
Christina Coates was a typical teen who played high-school sports, but the death of a dear friend from Hodgkin's disease at 16 years old spun her into a deep depression. She stopped being active and began to reward herself with food. "I would make every situation stressful so I could justify my eating habits," she says. "I'd say, 'I need to supersize because life is hard!' or 'I deserve pizza because someone looked at me wrong today!'" She gained a lot of weight over the years as a consequence, and as an adult, she topped out at 265 pounds.
Starting Out Slow
One day, her employer was sponsoring a weight-loss challenge and a woman approached her to be on their team. "They needed someone who had a lot of weight to lose so they could win," Coates says. "I had not expressed an interest in doing the contest, and someone had put her up to asking me as a joke. I was crushed, but I was then also determined to show everyone how much I could lose in spite of their joke!"
Coates joined the Weight Watchers program that was offered in conjunction with the contest and bought a number of workout DVDs to do at home early in the morning. "Once I lost a little weight, I joined the YMCA," she says. "I did the cardio machines and at first could only last 10 to 15 minutes. I had also just quit smoking, so I needed to really heal my cardiovascular system." Soon, however, she was on to weight machines and eventually free weights as she gained strength and confidence.
Embracing the Oxygen Lifestyle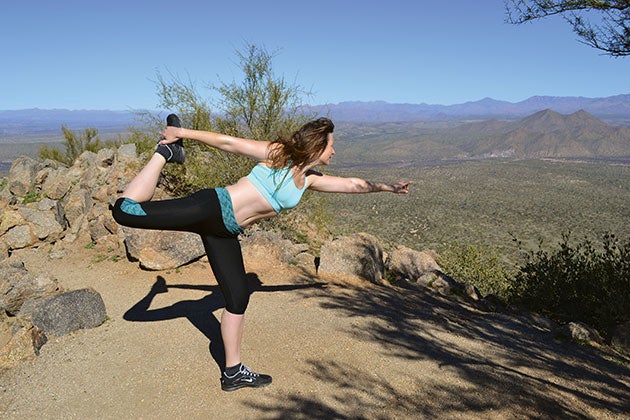 The contest ended, and even though she didn't win, Coates continued with her healthy lifestyle. Weight Watchers helped Coates learn the basics about food and portions, but then a friend introduced her to Oxygen and Clean Eating magazines, and she loved what she saw. She changed her eating lifestyle and eventually converted to vegetarianism when she discovered she had issues with the digestion of meats.
In 14 months, Coates lost 120 pounds and went from 51 percent body fat to 25 percent. She did a 5K run and hiked from the South Rim of the Grand Canyon down to the Colorado River and back up in one day. "I used to get tired walking up a single flight of stairs, but there are no limits to what I can do now," she says.
Her goals for 2015 are to get down to 20 percent body fat, run a 10K race and be featured in Oxygen's Success Stories. (There's one down, Christina!)
"The greatest day of my life was the day I really understood that I am the maker of my own misery and therefore also the maker of my success," she says. "If I can change my mind, I can change my outcome."