A New Life
As a teenager, Emily Meyer tackled obesity and, 100 pounds lighter, has won the battle.
Heading out the door? Read this article on the new Outside+ app available now on iOS devices for members! Download the app.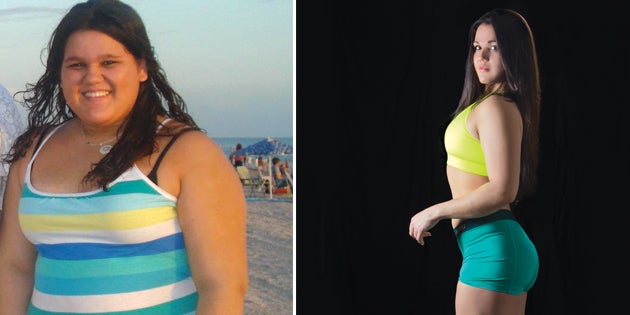 Name: Emily Meyer | Hometown: Sarasota, Florida | Age: 21 | Height: 5'7" | Old weight: 250 lb | Current Weight: 165 lb | Occupation: Personal trainer | Fave clean meal: Whole-wheat protein pancakes
Adolescence is painful, but it can be even more so if you don't fit into any social groups — or any clothing off the rack. "When I was 15, I needed a dress for my birthday and no stores sold any in my size," remembers Emily Meyer, who at that time was 250 pounds. "I would also see my friends on the beach in bikinis and in cute clothes that I could never fit into. It was depressing."
Meyer was always heavy, and in sixth grade, she was already 145 pounds. "I was an emotional eater, and the eating helped me cope with being insecure — it was instant gratification," she says. "My biggest issue was eating until I was way past being full. I would have pizza, cookies and sports drinks at school, which made me feel sluggish and terrible about myself. So to make myself feel better, I would have a milkshake and a burger after school." And so the cycle continued.
Related: Beating the Odds
Tired of feeling left out and physically exhausted from her poor diet, Meyer began considering changing her lifestyle. Then she saw an episode of The Biggest Loser on television, and that did it. "I figured if those people could do it, I could, too," she says.
She joined the YMCA and began going three days a week. "When I first joined, I was intimidated, but I chose not to care what people thought of me," Meyer says. "My dream was stronger than my fears, and I said 'screw 'em' if they have a problem." She started doing 30 minutes of cardio to boost her endurance and began using machines to tame her trouble spots in a circuit format.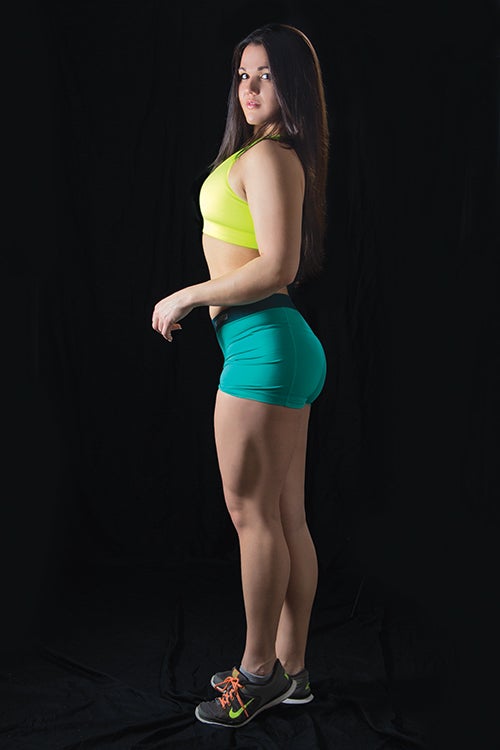 Then she went to a nutritionist to learn about healthy eating, formed a meal plan that centered on protein and high-quality foods, and began eating five times a day. "The hardest thing was going to social events and seeing other kids eating whatever they wanted," she admits. "I would tell myself, 'You are not them, you are you,' and moved along."
Meyer also set small weekly goals to stay motivated and did her best to remain positive "I knew where I wanted to go and I never bashed myself," she says. "I knew I wasn't the person on the outside that I felt I was on the inside, and I was determined to be the new me."
With that can-do attitude and new knowledge, Meyer dropped 100 pounds in a year. In 2011, she joined the track team and ran long distance. "When I first started working out, I couldn't even run a quarter mile," she says. "By the next year, I was running 25 miles a week, on average."
Now 21, Meyer continues to live a healthy, Oxygen lifestyle and might even do a fitness competition. "Looking back, it is amazing to see how much I have accomplished," she says. "My advice is to never ever give up. Reach out to people when you need help and always keep the faith. My heart goes out to young girls who struggle with obesity, and I want to use my story to inspire and encourage them."