A Matter Of Months
For the first time in her life, Denise Bryers donned a bikini to show off her new toned body.
Heading out the door? Read this article on the new Outside+ app available now on iOS devices for members! Download the app.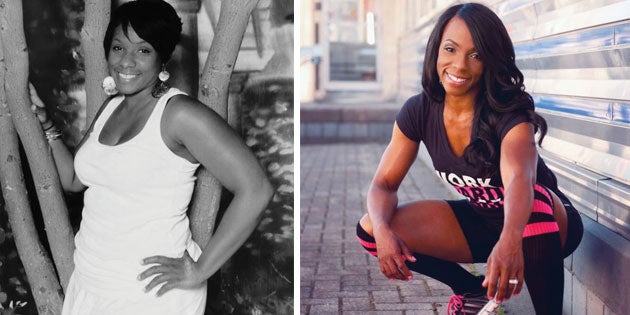 Name: Denise Bryers | Hometown: Cincinnati | Age: 33
Height: 5'5" | Old weight: 198 lb | Current Weight: 128 lb
Occupation: Business owner, Boot Camp Cincinnati
Unexpected bonus: "My mom lost 20 pounds! She uses a healthy-living cookbook, shops greener and leaner, and exercises at home doing laps on her stairs."
Some people spend a lifetime reaching their heaviest weight, but for Denise Bryers, it took only months to go from average to obese. Bryers lost her job, had to foreclose on her home and raise three children alone, and consequently became severely depressed. "I had had a job since age 14 and was proud of how well I had been doing raising my kids on my own," she says. "So to be in a position where I felt completely helpless led me to eat."
She self-medicated with pizza, chicken wings, margaritas and cigarettes, and fast-food takeout was the norm for her family. "It wasn't until I finally landed a job and was forced to shop for all new work attire that I realized I had gained a lot of weight and could no longer fit in a size 10/12," she says. "I had 'graduated' to a size 18/20 in a matter of months."
Bryers did some research on eating healthier and discovered Oxygen magazine and Tosca Reno's eat-clean plan. She absorbed this information like a sponge and did a 180 with her nutrition. She then set a weight-loss goal of 30 pounds and started walking outside or on a treadmill, following online high-intensity interval training programs and doing workout DVDs at home. Within four months, Bryers was back to her normal weight and the whole family was eating healthier.
But now she wanted more.
"My inspiration came from Oxygen," she says. "I wanted to shape and tone my body to look like a figure competitor, but I didn't know how to lift weights or what to do, so I found a personal trainer in my area who specialized in competitive athletes." Seven days a week Bryers did strength training and cardio, and she began to research healthy eating. "A higher-protein and lower-carb program helped me break through some major plateaus," she says.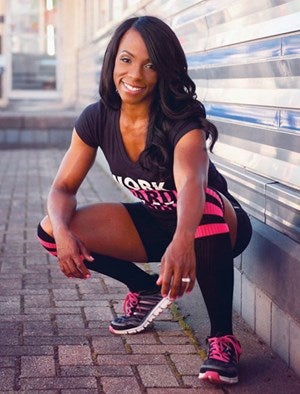 The next year she was stage-ready — though she didn't really believe it. "I went through a great deal of fear and doubt, and the week before my competition, I was a ball of emotions," she says. "But I resolved that no matter what the outcome, I would do my best." Bryers competed in the 2013 Cincinnati Natural and placed fourth in the novice division. "I went out there, I wore a bikini for the first time in my life, met other women like myself and had a blast," she says. "It was an amazing experience."
Since then, she has done two more competitions, ran a half marathon and hopes to earn her pro card in figure some day soon. Bryers also became a certified personal trainer and opened her own business, Boot Camp Cincinnati. "If you love what you do, you never work a day in your life," she says. "This is my life. I live each day to help motivate, coach, train and inspire others to reach their goals."
Competitive History:
Cincinnati Natural NPC Bodybuilding Competition: April 2013, 4th Place Novice
Cincinnati Natural Monster Mash NPC Bodybuilding Competition: October 2014, 4th Place Figure Class C and 3rd Place Masters
Cincinnati Natural NPC Bodybuilding Competition: April 2015, 2nd Place Figure Class C and 2nd Place Masters (Nationally Qualified in Both Categories)
Were you always overweight?
I was not always overweight although it fluctuated between pregnancies, I managed to stay between a size 8 to 14. Not necessarily in shape, but not obese.
What role do you think diet had in your weight gain?
Diet played a big role in my weight gain. Fast food was staple in my neighborhood. I lived within walking distance of Wendy's and McDonalds. Pizza was available within minutes.
What do you do when you come face-to-face with some of your old food vices?
At this point, I have learned to resist the urge to indulge. I know how these foods will affect my goals so I stay away and look for healthier alternatives.
What is one of your new favorite healthy recipes?
Overnight Oats
Layer these ingredients in a mason jar or small container:
1/2 cup oatmeal
1/2 cup plain Fage 0% Greek yogurt
1-2 Stevia Packets (depending in the brand)
1-2 tablespoons of any of these ingredients: fresh berries, sugar free organic applesauce, nuts, flaxseed, chia seeds, pumpkin, sweet potato, vanilla extract, protein, etc.
1/3 cup of almond or coconut milk
Cover and let it sit overnight in the refrigerator. Serve cold or warm it up!
What is your favorite bodypart to train and your favorite move for that part?
I love to train legs and my favorite move is Donkey Kicks! I appreciate the afterburn!
What is your weekly training split?
Monday/Friday: Legs
Tuesday: Arms and Chest
Wednesday: Shoulders
Thursday: Back
What do you do for cardio?
One hour a day, five days a week (except leg days) and I do high resistance on the stair master or elliptical or high incline on the treadmill.
What supplements do you take?
I take Green Tea Extract, Protein, L-Carnitine, Multi Vitamin, Fish Oil, Creatine and Glutamine. I recently started taking Collagen to help with skin elasticity.