Negative to Positive | Success Stories
Heather Perez lost everything to find herself.
Heading out the door? Read this article on the new Outside+ app available now on iOS devices for members! Download the app.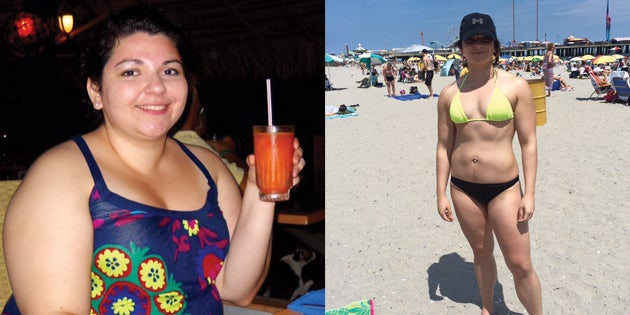 Name: Heather Perez | Hometown: Brooklyn, New York | Age: 26 | Height: 5'4" | Old weight: 225 lb | Current Weight: 142 lb | Occupation: Retail banking, consumer lending | Favorite tip: "I set daily reminders on my phone that pop up and remind me, 'Hey, you got this!'"
Relationships with high school sweethearts often have the bitterest endings. Such was the case with Heather Perez. "I was engaged to my high school boyfriend, but he told me he no longer wanted to be in a relationship while we were planning our wedding," says Perez, who at the time was 22 years old and at her all-time heaviest weight of 225. "He was all I knew. Without him, I didn't know who I was or where I was going. I needed to find a way to be happy on my own —I needed a change, not to win him back but to win myself back."
See AlsoBig Results
To instigate such a change, Perez joined a gym where she found an inconspicuous stationary bike and pedaled with her head down. "There was a shame involved for me that I had let myself go so far," she says. "I was scared to death that people in the gym would look at me and think, 'She doesn't belong here!'"
In addition, her family was unsupportive. "They didn't think I could do it and let me know," she says. "That only fueled my fire. I decided to take it 5 pounds at a time and just try to get under 200 pounds. The scale moved after only a week, and that was encouraging." Slowly, she ventured off her bike into group fitness classes, and as she made friends, she felt a sense of belonging. "As the instructors began to know me, there was an accountability to be there every time," she says.
Perez then started investigating nutrition and found that she knew absolutely nothing about eating properly. Her family ate a lot of fast food and heavy Italian meals, and Perez used food as a way to soothe the pain of a verbally abusive and religiously rigid family life. "At first, my plan was simply not to eat as much as I had been, and I used low-calorie frozen meals for a while," she says. "Then I started a superfood system like Lori Harder uses, and it changed my life."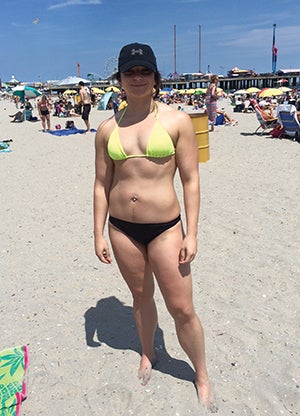 Over the course of three years, Perez slowly chipped away at her old self, and as of today, she has dropped 83 pounds. Her family has also turned around and is now supportive of her new lifestyle. "Last summer I ran a Warrior Dash and a Spartan Race, and I am constantly pushing myself in the gym," she says. "My next goal is to do 10 unassisted pull-ups and complete a Tough Mudder."
And even though her transformation came about because of a negative happenstance, Perez remains upbeat. "Everyone has the ability to change what they don't love about themselves," she says. "Know that you are worth the effort!"