Megan Thibault: Overcoming Weight Cycling Through Lifting
After years of weight losses and gains, Megan Thibault finally found balance.
Heading out the door? Read this article on the new Outside+ app available now on iOS devices for members! Download the app.
Few words sting as much as a snide comment about your weight, but at age 7, that's exactly what Megan Thibault faced when her grandmother's friend exclaimed, "Oh wow, she's a chunky one!" That sentiment stuck in her mind with such tenacity that Thibault chose to attend high school online rather than face the bullying from her classmates.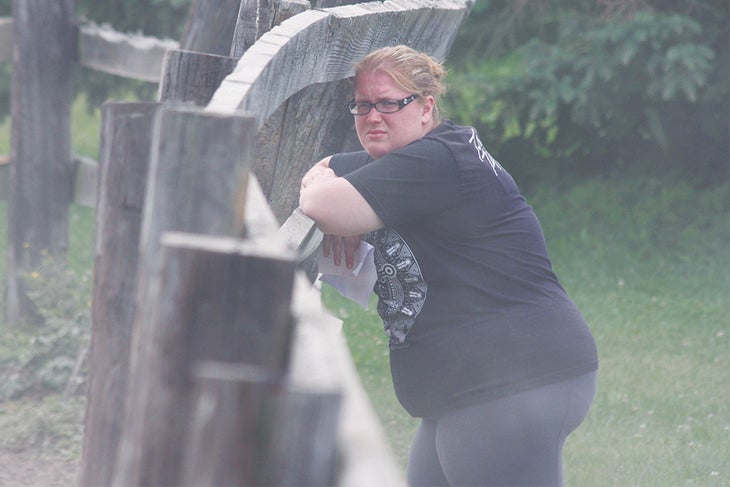 Ups and Downs
At age 16, Thibault started going to the gym in hopes of "getting skinny," and countless hours of cardio and undereating helped her lose 60 pounds. But in college, a steady stream of stresses — including losing her grandfather, being in an unhealthy relationship and dealing with an uncertain career path — turned into three years of emotional eating. By her senior year, Thibault weighed 260 pounds.
She decided to shed some weight — first in the form of her toxic relationship and then in the form of body fat. She reignited her excessive cardio/restricted eating habit, and within nine months, she had lost more than 100 pounds. "I was scale-obsessed, weighing myself multiple times a day," Thibault admits. "Around that time, I was also introduced to bodybuilding and fell in love with the sport, but my disordered eating habits were too pervasive, so I put bodybuilding on hold."
After graduation, Thibault landed a job but was not happy with her direction and fell back into her unhealthy patterns, resulting in a weight gain of 50 pounds. Finally, she vowed to stop the cycle. "I was tired of being unhappy and unfulfilled and didn't want anxiety and depression to control my life," she says.
Living the Lifestyle
Thibault decided to adopt a more sustainable lifestyle, and with the loving support of her new husband, she took small, incremental steps toward wellness. "My goal was to improve in some way every single day, and rather than wishing to be skinny, I wanted to be healthy and strong," she says.
Over the next two years, Thibault focused on improving her relationship with food and body image. She began eating more protein and vegetables and limited her intake of refined sugars and fried foods. In the gym, Thibault focused on consistency and setting realistic goals — and abandoned the scale completely. "This [lifestyle] wasn't about an end result but rather about loving what I do," she says.
Endgame
By June 2018, Thibault had come to peace with her issues and was ready to tackle her long-ago dream of bodybuilding. She hired a professional IFBB coach for guidance and was instantly thankful. "My coach helped me achieve the conditioning and shape of a bikini competitor," Thibault says. She also can max out the StairMaster at her gym, execute pull-ups without issue and easily run without getting winded.
And while she hasn't yet taken the competitive stage, Thibault has done several fitness photo shoots and is looking forward to that next step. "This journey has been surreal, and I am very excited for what is to come," she says.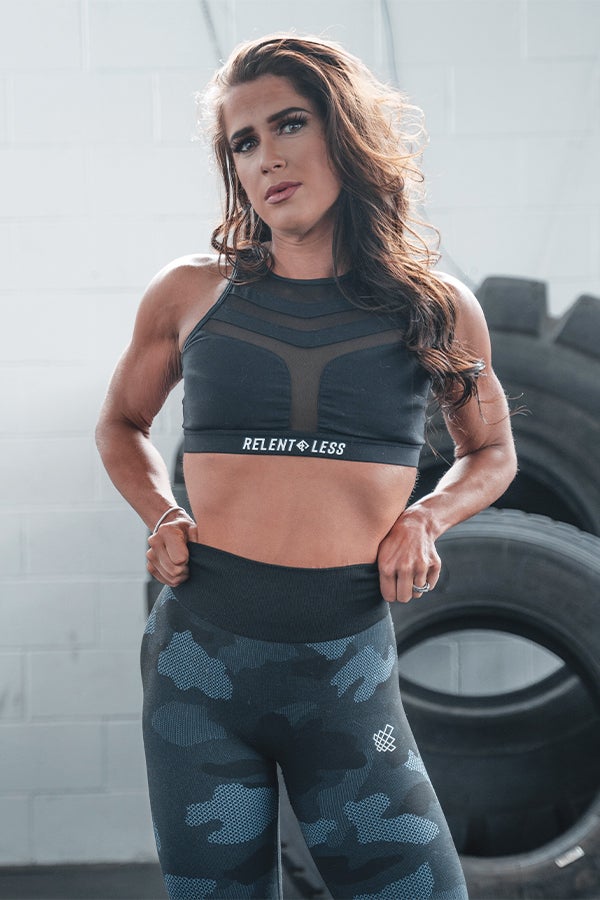 Stats
Location: Sudbury, Ontario, Canada
Age: 29
Height: 5'6"
Weight before: 260
Weight after: 140
Occupation: Geological assistant
Megan's Weekly Training Split
Thibault trains six days a week with one day off. She also does abs two to three times per week and 30 minutes of fasted cardio five days a week.
| | |
| --- | --- |
| Day | Parts Trained |
| 1 | Total-body HIIT |
| 2 | Glutes |
| 3 | Back/biceps |
| 4 | Glutes/hamstrings |
| 5 | Shoulders/triceps  |
| 6 | Quads/glutes |
| 7 | Off |
Megan's Favorites
Mental technique: When I have a craving, I replace the food focus by visualizing my goals for that week.
Healthy Recipe: Basa fish pan-fried in coconut oil, hazelnut-flavored stevia, garlic powder and pink sea salt.
Exercise: I love to train hamstrings, and my favorite move is single-leg stiff-legged deadlifts.
Did you lose a ton of weight? Overcome insurmountable obstacles and come out the other side fit and healthy? Then we want to hear from you! The Oxygen Transform section is dedicated to giving women a chance to share their journeys with others who may also be struggling with weight loss, and give them the hope and motivation to continue forward and succeed as well. Apply here.