How This Unstoppable Mama Dropped 8% Body Fat
Darla Andrews, a busy mother of five, proves over and over again that age is just a number.
Heading out the door? Read this article on the new Outside+ app available now on iOS devices for members! Download the app.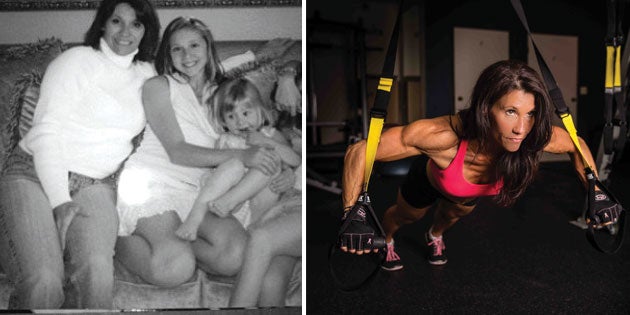 Name: Darla Andrews | Hometown: San Diego | Age: 52
Height: 5'3" | Old body fat: 24% | New body fat: 16%
Occupation: Fitness studio owner | Favorite saying: "You are never too old to start your journey to a fit, healthy lifestyle!"
Being a mom is a full-time job, and by her late 20s, Darla Andrews was working triple time: She had three kids younger than 5, was running a day care out of her home and was teaching the occasional group fitness class to fit in some exercise when she had some time.
Then while pregnant with her fourth daughter, Andrews had to give up her already-limited exercise because of complications, and then came daughter No. 5. "With an infant and four other kids ages 5 to 16, I was trekking to four different schools and endless after-school activities and didn't have any time for myself," she says. Eating healthy was also a chore, and fast food, soda and processed items became staples in her life. It was easy, and — she admits — she didn't know any better.
No More Frumpy Mom!
But when her youngest daughter was 3, Andrews realized she didn't want to be "that frumpy mom." So she joined a morning boot camp and got in her workout early — really early. "I went at 5 a.m. before the sun came up!" she says, laughing. "I loved the fact that it was outdoors and that the workouts incorporated challenging exercises. Plus, it got me going for the rest of the day."
s she got stronger and fitter and all her kids transitioned into school, Andrews started teaching her own boot camps a few days a week. She also did away with her bad food habits and replaced the junk with clean, healthy fare. "I also bought Tosca Reno's The Eat-Clean Diet," she says. "That was a game changer for me. I learned that I didn't have to get hung up on counting calories and that by eating clean, healthy foods, I would not only lose weight but also feel better and have more energy."
New Challenges, Better Life!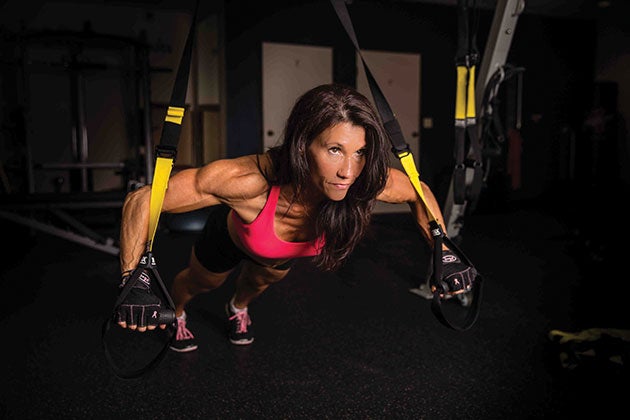 Once she started moving and being active, Andrews couldn't be stopped: She started running for fun, going from a simple run/walk to running marathons within three years; she did several Spartan Races, including back-to-back events over the course of a weekend; she did a triathlon, even though she admits swimming is "tough" for her; and just months before turning 50, she competed in a figure competition, the prep for which she says was the hardest thing she has ever done.
Next on her fitness bucket list: "I'm not sure yet! I like to mix things up and find new ways to challenge myself," she says. "But for now, I am focused on my clients and helping them achieve their goals." Andrews currently owns a fitness studio where she teaches up to 15 classes a week and trains upward of 40 clients. And, of course, she is still a full-time mom to her five daughters.
"I trained hard and stayed focused on my goals and accomplished even more than I ever thought I would," Andrews says. "I want to encourage other women in their midlife period to go after what they want, to take care of their health and live their best lives possible."