Making Lifestyle Changes For Weight Loss
Figure athlete Genieve Sanchez learned that to transform her body, she had to transform her mind first.
Heading out the door? Read this article on the new Outside+ app available now on iOS devices for members! Download the app.
After being in the fitness industry for such a long time, it definitely takes courage to be transparent and share this significant point of transformation along my journey.
After several years of competing in fitness competitions, I (not unusually) dived into harsh dieting and extensive cardio, which left my body wrecked from the yo-yos of on-season and offseason dieting. After the mental and physical exhaustion of competing in five back-to-back fitness shows, I decided to let my body heal and I turned my dynamic athleticism to boxing, powerlifting and CrossFit. I put aesthetics aside and just gave myself the opportunity to get strong, be athletic and focus on my professional career.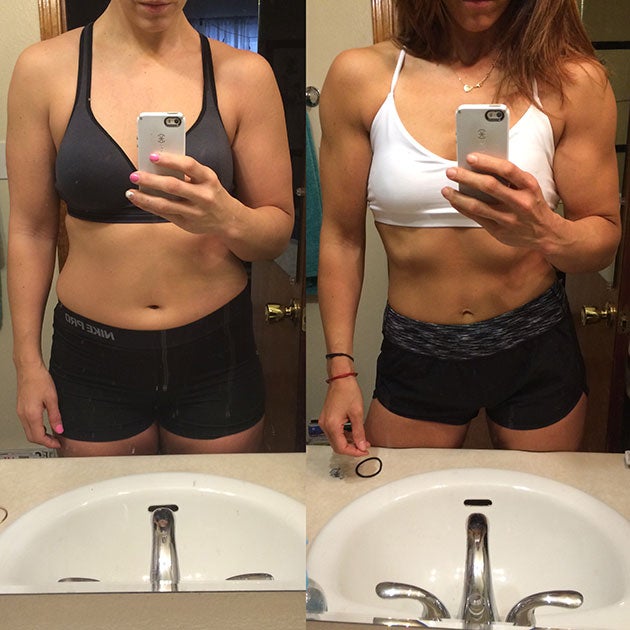 My before picture (picture on left) was taken after the holiday season in February 2015. That same week, I set a new state record for powerlifting in my weight division. That's fit, right? Well, the extra fluff was driving me crazy, and I didn't look like the athlete that I am. I had refused to go on a restrictive diet, so I was all over the place with food intake, which resulted in a fit but fat physique. The picture on the left was beyond frustrating to view, and it helped me strongly decide that I wanted a lifestyle change that went beyond fitness prep. I reached out to a coach who believes in individualized macronutrients. I started on If It Fits Your Macros (IIFYM), which I believe is one of the greatest lifestyle diets out there. For the first time, I approached weight loss in a holistic way — no restrictions and no starvation — just slow and steady progress.
Fast-forward six months later. After a lesson of patience, dedication, focused training and food preparations, I slowly glided into the picture you see on the right. What makes this change so incredible is that I allocated enough time to make this transformation, and it feels incredibly sustainable.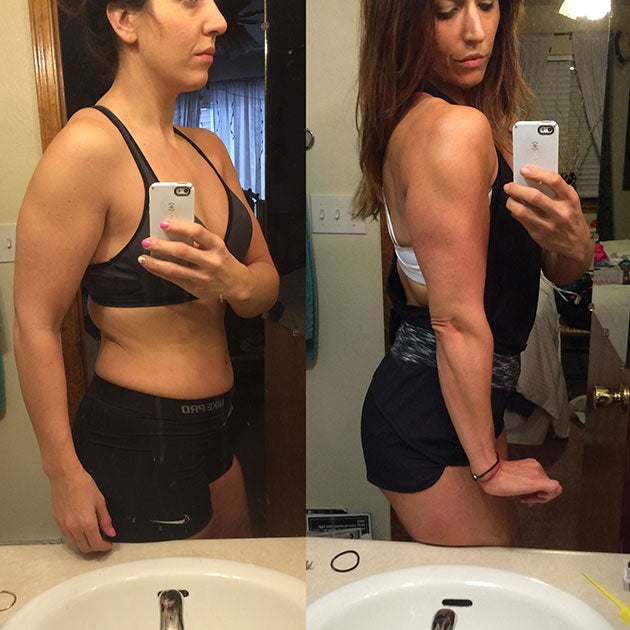 More than ever, I see the bigger picture of what I want my health and physique to look like forever — beyond the stage and aesthetics. I wanted something lasting! Pictures speak a thousand words, and a journey of a million miles starts with that first step. This moment is a milestone on my continued journey.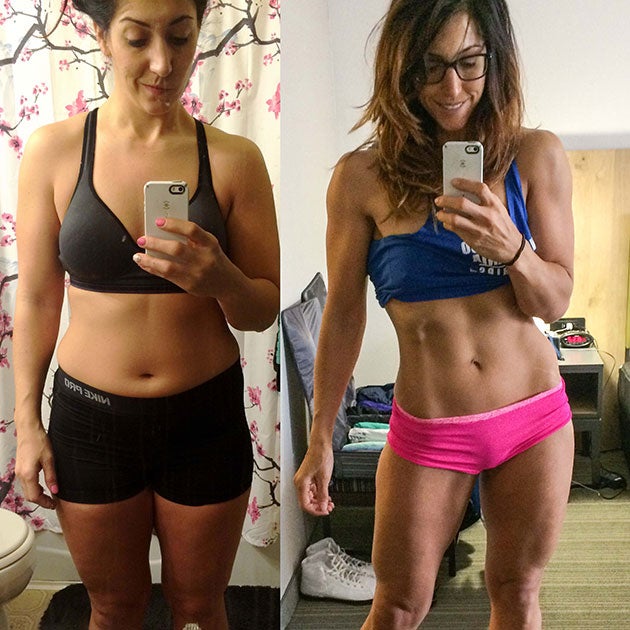 Since then, I have maintained a confident offseason weight and have learned to balance my training with flexible dieting. It has taken me a long time to find this balance, and it still takes effort to be conscience of this goal. We all go through seasons in our lives, and if we can learn from each step along the way, then we are winning every time. Be patient, gentle and loving to your body no matter what its condition. Our bodies will respond to everything we think, say and express to ourselves. If you want to transform the body, you must transform the mind.