8 Ways to Lower Your Cholesterol
Keep your numbers in check with these eight simple lifestyle tips.
Heading out the door? Read this article on the new Outside+ app available now on iOS devices for members! Download the app.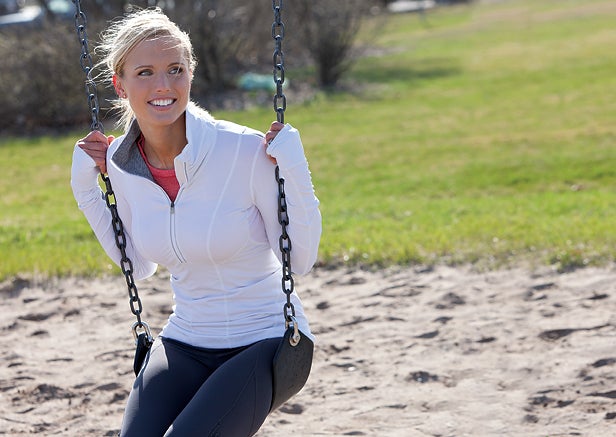 Peel an orange. A study published in The American Journal of Clinical Nutrition found that consuming three cups of fresh orange juice per day can boost HDL (the "good" cholesterol) levels by 21 percent.
Pair cardio with weight training. Being fit produces "zillions of beneficial physiological — and psychological — effects," says Martica Heaner, Ph.D., a nutritionist and exercise physiologist who is currently researching the role of resistance training and weight loss at Columbia University in New York City. "Exercise improves health in so many ways, including lowering heart disease risk and cholesterol and other risk factors. If you were to create a pill that replicated the effects of exercise, you'd need hundreds of them."
Plug into a Macintosh. Eating at least one apple a day can drop LDL (the "bad" cholesterol that builds up in the arteries) by as much as 23 percent, found a new study presented at the Experimental Biology 2011 meeting held in Washington DC.
Add yoga to your routine. Studies show that it can help to reduce LDL cholesterol levels, most likely due to its stress-reducing effects. Poses to try: Pigeon pose, triangle pose, shoulder stand (also helps to improve blood circulation!)
When eating meat, choose white-meat chicken, which is high in niacin, a vitamin that researchers have found to increase HDL, according to a report published in Circulation.
Train your core. A new analysis by the Mayo Clinic published in May found that even small amounts of belly fat among people with coronary artery disease produced negative effects on cholesterol levels, and previous studies show that belly fat is associated with having smaller, denser LDL particles (the kind that easily accumulate in the arteries).
Get lean. Losing pounds through diet and exercise can reduce LDL cholesterol by up to 22 percent, according to researchers at Oregon Health and Sciences University.
Butt out. Experts agree that quitting smoking can help increase HDL cholesterol and lower LDL levels.