Your ACL Woes Could Be Genetic
Worried about weak knees? There's no reason to be. Proactive training can help set you up for an injury-free existence.
Heading out the door? Read this article on the new Outside+ app available now on iOS devices for members! Download the app.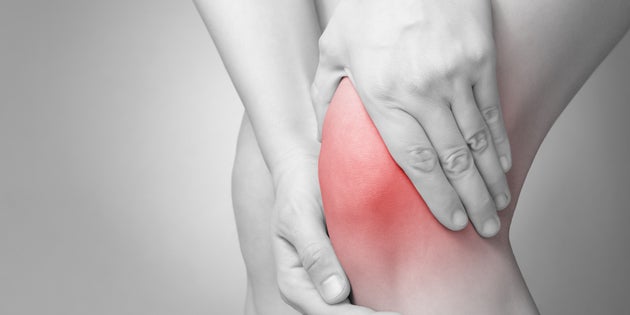 When it comes to knees, women may be the weaker sex. We are two to eight times more likely to suffer from anterior cruciate ligament (ACL) injuries than our male counterparts. The reason: It's in our genes, suggests a study published in The Journal of Bone & Joint Surgery.
Researchers from The University of Akron and Akron Children's Hospital wanted to answer this question: Could genes influence the structure or the integrity of these ligaments? To do so, they examined 14 fresh surgical samples of ruptured ligament tissue taken from both female and male athletes who suffered non-contact injuries of the ACL (meaning the tear wasn't because they were hit). After extensively analyzing the samples, they discovered 32 genes that were expressed differently in the female injured ligaments compared with those of males. And three of those 32 expressed genes controlled specific proteins related to ligament structure and integrity. This study disproves some of the different theories that are out there about why women have weaker ACLs—from hormonal to physiological.
More:Weak in the Knees
Luckily, you can work past this little genetic blip, according to study co-author Kerwyn C. Jones, MD, Chair of the department of Orthopedic Surgery at Akron Children's Hospital. He points out that there have been numerous training programs developed to help strengthen the ACL, all involving strength and neuromuscular training (think: balance training). "The best situation is where the hamstrings are as strong as the quadriceps," he says. Also, neuromuscular training is important because, he points out, most people tend to tear their ACLs when they are tired and they lose balance and stability. Dr. Jones suggests strengthening your legs to protect your ACL with exercises like squats single-leg squats, wall squats and hamstring push-ups (basically a modified push-up with your knees on the ground and someone holding your feet and you raising yourself to 90 degrees).
Balance training is also important. He suggests teaching yourself to land with soft knees. "We know from video tapes of female athletes that they tend to land with more straight legs," Dr. Jones says. "Jumping on and off a box and really paying attention to flexing your knees on landing can help this become second nature and lessen the possibility of injury." If you can enlist a trainer who knows how to spot the difference that would be optimal; however, you and your training partner can watch each other, but be diligent about checking form.
With some targeted training, there's no reason to be weak in the knees (pun, intended!).