Become a Morning Person
A killer abs workout. A big presentation at work. A bicycle ride with your kids. No matter what you've got planned for the day ahead, start it off right with these five strategies for a fitter, better day.
Heading out the door? Read this article on the new Outside+ app available now on iOS devices for members! Download the app.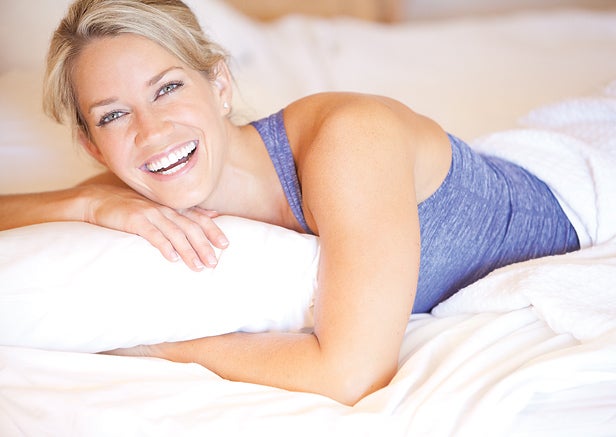 Start your mornings off with five minutes of meditation or deep, relaxed breathing. Pick a comfortable spot, like a chair or yoga mat, but steer clear of your bed – surrounded by your comfy pillows and sheets, there's a chance you'll fall back asleep.
Take a step outdoors to wake up your mind and body. The crisp morning air – and the early morning sunshine – will help you to feel alert and help you shake that groggy feeling.
Punch up your mornings with some color. Numerous studies have found that bright hues – think yellows, pinks and reds – can boost energy and mood. If you're headed for a morning workout session, surround yourself with tropical colors. Your tank, gym bag and even shoe laces can make a difference.
Tune in to imagery. Close your eyes and visualize an energetic, productive day. When you imagine an action, you activate the same neurological pathways in your brain as when you actually experience it, research shows. Translation? The mental image of a lively, energetic day fires you up to have just that.
Fuel for your day. Start it off right with a nutritious meal.