Do's and Don'ts by the Decade
Be aware of the changes your body is naturally experiencing as you advance in years, and adjust your habits and expectations accordingly.
Heading out the door? Read this article on the new Outside+ app available now on iOS devices for members! Download the app.
Oftentimes, we get hyper focused on the numbers when it comes to getting healthy or staying fit — counting macros, weighing yourself, calculating your body mass index and measuring your waistline. But what exactly are you comparing these numbers to? If you're comparing them to a younger version of yourself, for instance, you're bound to be disappointed.
"As you age, your metabolism slows, and without daily light to moderate activity — such as resistance and weight training — to boost that metabolism, a person will lose muscle mass," says Kathy Gotz, a certified personal trainer and owner of True Body Fitness in Los Alamitos, California. "Therefore, as you age and continue with your current dietary habits, you will have more fat and less muscle on your body."
But not all hope is lost — you just need to be aware of the changes your body is naturally experiencing as you advance in years, and then adjust your habits and expectations accordingly.
"​My experience is that BMI paired with body-fat percentage is the best indicator of overall health," says Gotz, who notes that a healthy BMI range for any woman regardless of her age or height is between 19 and 24.
Gotz examines each decade of life and provides her do's and don'ts on how to maintain your health:
20s: HEALTHY BODY FAT OF 19-22%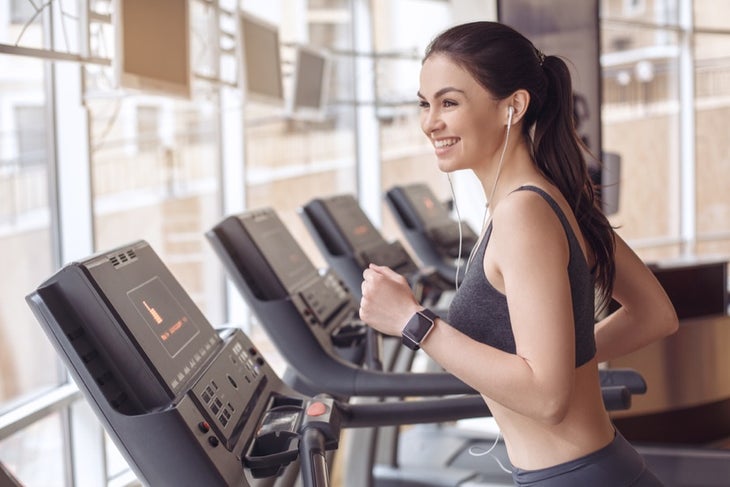 Do's: Start building healthy habits during this decade of life, like exercising three to four times a week, cooking for yourself, drinking less alcohol and getting a good night's sleep (about seven hours).
Don'ts: Skip the fad or celebrity diets because many do more harm than good in the long run.
Pro Tip: "You cannot choose where you want to lose fat (aka spot reduction). Your body will choose for you. Be patient and keep working at it. Losing weight in your 20s is easier than the later decades. If you lose it now, it is easier to maintain as you age.
30s: HEALTHY BODY FAT OF 20-23%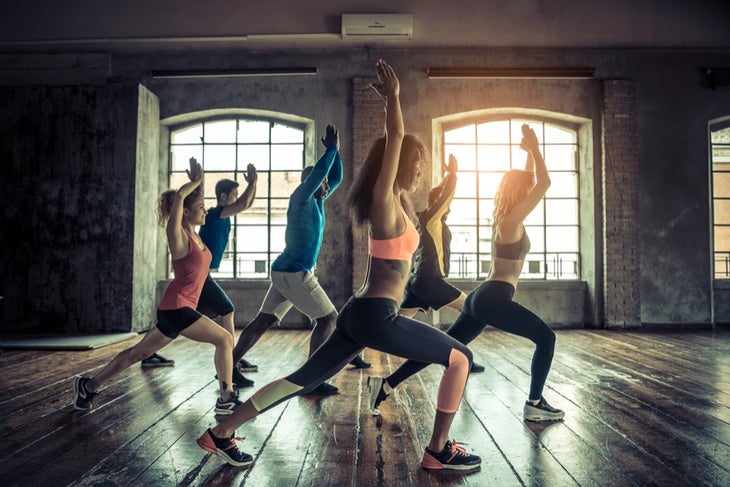 Do's: Find a cardio activity or moderate-intensity exercise program you enjoy whether it be a dance class, kickboxing or joining a group training class. Life is busier than ever, so schedule exercise into your week. Drink more water (and less alcohol) to help your body maintain its metabolism and prevent the signs of aging.
Don'ts: Avoid snacking on your kid's food and never eat his or her leftovers.
Pro Tip: How you approach your health and weight not only affects you, but it also has a large impact on your young family and their lifelong health. Teach by example.
40s: HEALTHY BODY FAT OF 24-26%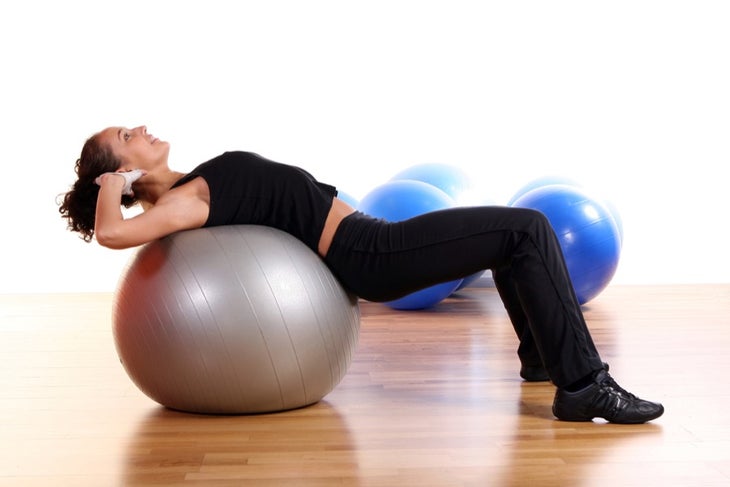 Do's: Move beyond cardiovascular exercises and add strength training to your exercise routine to maintain bone density and keep your metabolism running.
Don'ts: Be choosy with your "cheats." Think about what will truly satisfy you and enjoy it on occasion. Drink less alcohol.
Pro Tip: Stop counting calories and start portion control: 3 to 4 ounces of lean protein, 1 to 2 cups of vegetables, ¼ to ½ carbohydrates and 2 tablespoons equivalent of healthy fats with each meal.
50s: HEALTHY BODY FAT OF 27-30%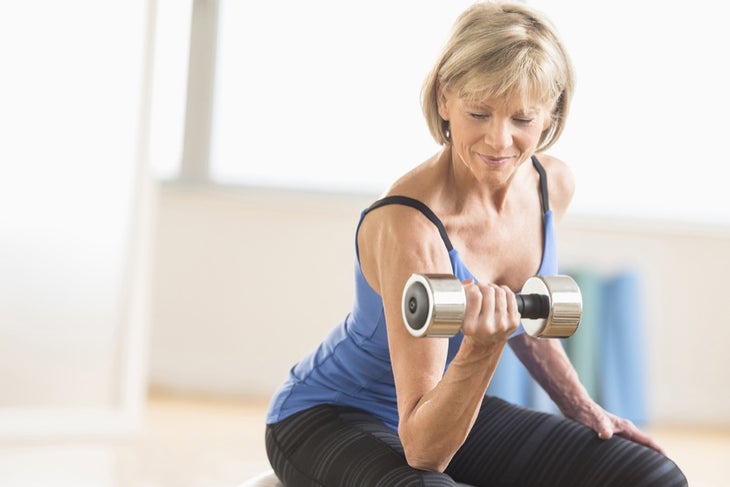 Do's: Get your hormone levels checked. Hormone balance has helped many people lose weight while in their 50s. Change your diet, if you haven't yet. Focusing on a diet that is as close to nature as possible is a great way to shed or maintain weight. Add strength training to help boost your slowing metabolism.
Don'ts: Don't build your social life around food and alcohol. Drink less alcohol.
Pro Tip: There is no need to surrender to middle age. You can win the weight-loss war at 50. Use your maturity to your advantage.
60s+: HEALTHY BODY FAT 28-31%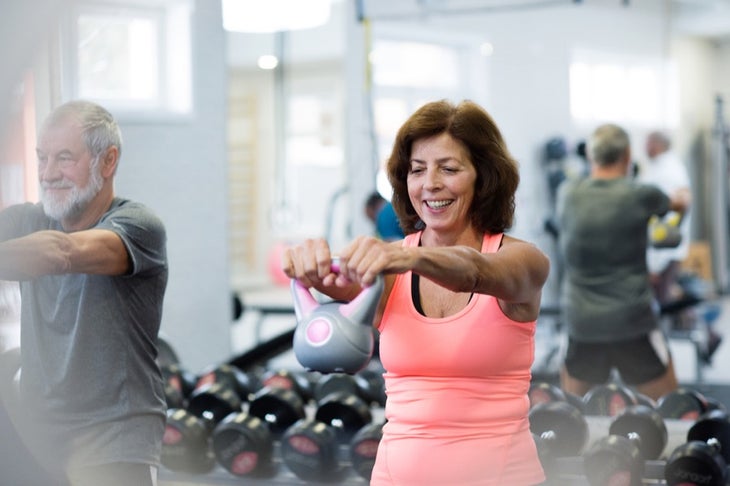 Do's: Change your mindset from "weight loss" to "fat loss." Drink plenty of water daily. Add strength training (lighter weights, higher reps) to add or maintain muscle tone. Be patient with yourself. Don't get frustrated that you are not losing weight right away. Focus on a healthy lifestyle and the weight loss will come.
Don'ts: Stop weighing yourself and ditch the scale entirely. Focus on a healthy waist size (generally half your height) for lifelong health. Spend calories on lean proteins, not on sugar-loaded, simple carbohydrates and unhealthy fats.
Pro Tip: Being healthy is an everyday decision. Take advantage of community centers and local organizations that are available to the mature population. Spending time with like-minded women will help you reach your goals.
"Being healthy, no matter what life stage you are in, is all about making the best choices possible for yourself," Gotz says. "Numbers on a scale or tape measure can't tell you that you have more energy to play with your kids or grandkids, or that you now rock those jeans that have been sitting in your closet for ages, or even that your cholesterol level is down and your doctor says you no longer need to medicate. Your body is a temple, so treat it like one."