Emotional Training
It's easy to have a great gym session on the day you've been promoted. Here are some tips for getting through your workouts on the day your toilet overflows.
Heading out the door? Read this article on the new Outside+ app available now on iOS devices for members! Download the app.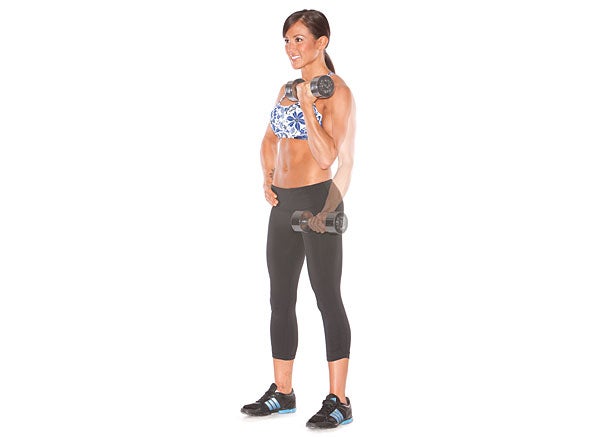 When you've had a good day, your motivation is up, your positivity is high and your training session rocks hard. But how do you feel on a bad day? Here are some tips that will have you maximizing your gym time, no matter how you're feeling.
Angry
Your blood flow increases and your heart rate goes up, and all of a sudden, you might feel a surge of energy that motivates you to move. You may feel stronger when you're mad, but taking it out in the gym can be dangerous if you overdo it or push yourself too fast, too hard, or with little prior experience.
How to deal: Use the extra adrenaline to your advantage, but stay focused on what you're doing. Think about the motions of your body, not the last-minute report that your boss sprung on you before lunch.
Sad
When you're bumming, just prying yourself away from Haagen-Dazs and Judge Judy might seem like an impossible task. Your motivation is low and you're way more likely to make excuses that keep you out of training mode. But, there's good news: Countless studies have shown that a little gym time combats bad moods and leaves you feeling better. The key is to go into your workouts with a plan.
How to deal: Add some excitement to your routine by incorporating a new exercise or circuit plan. Stay away from sad, distracting thoughts by focusing on your program.