Healthy Tips For Your 20s, 30s and 40s
Whether you're 20, 30 or 40, you can boost your wellness meter through the roof now!
Heading out the door? Read this article on the new Outside+ app available now on iOS devices for members! Download the app.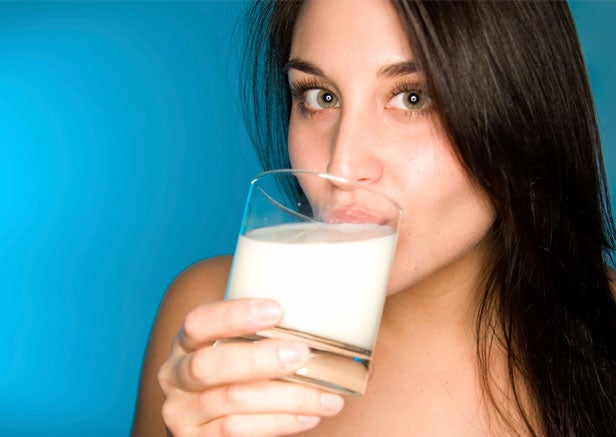 Your 20s
Milk your youth. You might consider milk part of your past, but there's good reason to keep sipping this childhood beverage. Milk delivers a strong dose of calcium and vitamin D, both of which help develop and maintain bone density and prevent osteoporosis. Not a milk drinker? Get your calcium from yogurt and cheese. Three to four daily servings of dairy should meet the recommended 1,000 milligrams, says Dr. Stuart A. Weinerman, director of the Metabolic Bone program at North Shore University Hospital in Manhasset, New York. Although calcium from food sources is better, calcium supplements are also an option.
Practice safe sex. "Your sexual partner is only as safe as every other partner he or she has had," says Dr. Jill Maura Rabin, associate clinical professor of obstetrics and gynecology and women's health at the Albert Einstein College of Medicine in Bronx, New York. By not using a condom, you expose yourself to numerous diseases, including herpes, AIDS and gonorrhea. Unexpected pregnancies can also occur, which is why Rabin recommends carrying emergency contraception.
Dodge the rays. No matter how good a tan makes you feel, keep this in mind: Skin cancer is one of the leading cancers among young adults. Slather your skin with sunscreen and avoid direct sunlight between 10:00 a.m. and 4:00 p.m. If you can't live without a glow, get your tan from a bottle.
Your 30s
Move it to lose it. If you haven't already adopted an exercise program, do it now. "Many women start gaining weight in their 30s because they're busy and forget or don't make time to exercise," says Dr. Lynne Shuster, director of the Women's Health Care Clinic at Mayo Clinic in Rochester, Minnesota. Yet exercise is needed to stay fit. Ideally, aim for 30 minutes every day of the week. Even if you have only 10 minutes to spare, the effort will be worth it.
Count your ZZZ's. "Most women don't get enough sleep, especially 30-year-olds who are managing numerous responsibilities," says Dr. Soheyla D. Gharib, associate director of the Women's Health Center at Brigham and Women's Hospital in Boston, Massachusetts. Getting an average of eight hours of sleep a night will improve your mental clarity and well-being. Besides, lack of sleep has been linked to numerous health conditions, including heart disease and weight gain.
Prep your body for pregnancy. Just because you've delayed pregnancy until your 30s doesn't mean you can't conceive, although doing so may be tougher. While 84 percent of women aged 20 to 24 conceive within 12 months of starting to try, that number drops to 63 percent for women aged 30 to 34, and 52 percent for women between 34 and 39, Gharib says. If you're thinking about getting pregnant now, talk with your physician. Then take care of yourself by exercising regularly, avoiding alcohol and cigarettes and taking a multivitamin with folic acid to help prevent birth defects.
Your 40s (and Beyond)
Adjust your activities. While you could get away with jarring and intense forms of exercise in your 20s, your body may not be so forgiving now. The result? More aches and pains, especially if you're already battling arthritis or tendonitis. To avoid injury, do activities that put less impact on your body, Gharib says.
Pick up the weights. Although aerobic activity should still be part of your daily routine, strength training is crucial to controlling your weight and maintaining bone density. "Maintaining your weight after 40 is more difficult than when you were 20," Shuster says, adding that many women in their 40s start losing muscle and gain fat. Yet weight training can help fight the effects of aging.
Keep an eye on your vision. After 40, your vision may start to change. "Even people with perfect vision their whole lives have vision difficulties as they get into their 40s," says Dr. Christopher J. Pataluch, an optometrist in Fort Wayne, Indiana. Many people experience problems focusing, which causes eye strain and fatigue. If you're having trouble, see your optometrist, who might recommend prescriptive lenses.