Hot Trend: Cryotherapy
Can cryotherapy help you become fitter, faster, stronger and bolder? The yeas and the nays.
Heading out the door? Read this article on the new Outside+ app available now on iOS devices for members! Download the app.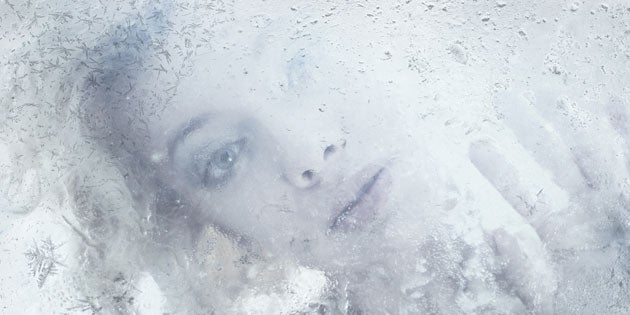 The hot, dog days of summer may seem like the ideal time to try whole-body cryotherapy (WBC) — the health, beauty and fitness fad that involves stepping into a chamber set to as cold as 228 degrees below Fahrenheit. The treatments, which last only about three minutes and typically cost between $60 and $100 at chains of "cryosaunas" around the country, are said to be a cure-all for almost everything.
T"Proponents of WBC state that it can help with slow metabolism, hormone imbalance, chronic inflammation, immune deficiencies, athletic recovery, chronic fatigue, fibromyalgia, poor circulation, obesity and insomnia," says David Carfagno, DO, CAQSM, medical director of the Scottsdale Sports Medicine Institute and the Arizona Rock 'n' Roll Marathon. "When we actually look into the studies, though, the picture that is painted is a little different."
Here, Carfagno and other experts weigh in on the ABCs of WBC and on whether stepping into a popsicle-cold capsule is a frozen chosen or a hot mess.
The Freeze-Frame Claim: You'll improve your circulation.
The Meltdown: "One of the contra-indications to therapy is individuals with poor circulation in their hands, as this can risk permanent damage to digits," Carfagno says. "Save the money you might spend on a single treatment of WBC and buy yourself a nice ice pack. That'll last longer and, to date, seems to have a better chance of helping."
The Freeze-Frame Claim: You'll be able to recover from injury faster and work out harder.
The Meltdown: This may actually be true. One French study from July 2015 found that WBC may stabilize proteins that mark muscle damage in athletes. Atlanta-based physician Taz Bhatia, M.D., who specializes in integrative medicine, explains that this is because of the way the nitrogen gas forces your body into a resting mode. "It slows down the entire inflammatory cascade," she says, comparing cryotherapy to acupuncture for healing at the cellular level. "So it does seem to have a place for muscle recovery. The freezing temperatures also numb nerves, providing pain relief from a fitness-related injury."
The Freeze-Frame Claim: You'll sleep better, live longer and find a cure for diseases.
The Meltdown: "It's not something I recommend for sleep," Bhatia says. "And for anti-aging and curing cancer? I would say no." Carfagno adds that anyone with uncontrolled hypertension, cold allergies and Raynaud's disease (white digits when exposed to the cold) should avoid cryotherapy. "At the minimum, it's recommended that athletes wait until research has better borne out what the long-term effects are, both beneficial and harmful," he says.
The Freeze-Frame Claim: You'll feel less anxious and happier.
The Meltdown: Sure, cryotherapy may cut down on stress and anxiety, but that may simply be a placebo effect. The practice of ice baths is an old one, but cryotherapy chambers are new and unregulated. Questions are still swirling about the circumstances surrounding the death of a 24-year-old cryotherapy treatment employee in a Nevada chamber last October. The treatments can cost as much as $100 for three minutes; why not administer a little ice at home for a cheaper, safer, more reliable remedy?