Cover Girl Confidential: Alicia Marie
Alicia Marie dishes on competing, "cosplay" and shooting with Oxygen again.
Heading out the door? Read this article on the new Outside+ app available now on iOS devices for members! Download the app.
Alicia Marie is not a girl of few words — lucky for her fans but unfortunate for our editors. We couldn't fit all her words of wisdom into our print pub, so we rolled over a large part of her interview to the Web. Here's the latest and greatest from one of the industry's most effervescent personalities — and even though she's been around a while, we bet you learn something new about her right now!
Oxygen: Besides competing, what is new with you?
Alicia Marie: The past few years have been busy! I wrote and produced a children's health-and-fitness digital series called Cardio World and developed a lower-body workout DVD series called the 30-Day Butt Lift. Currently, I'm wrapping up two more books and am developing something to go along with my first book, The Booty Bible. I have also been working with Elizabetta Rogiani on my fitness wear line Alicia Marie by Rogiani, and it's been doing very well. Besides that, I like to cosplay and play video games.
Oxygen: Cosplay? What's that?
Alicia Marie: It stands for costume-role-play where you dress up as a character and attend conventions. My friends know that I fancy myself a superhero, and I am now getting requests to fly out and appear all over the world as my alter egos: Storm, Ms. Marvel, Tigra, She-Hulk and others.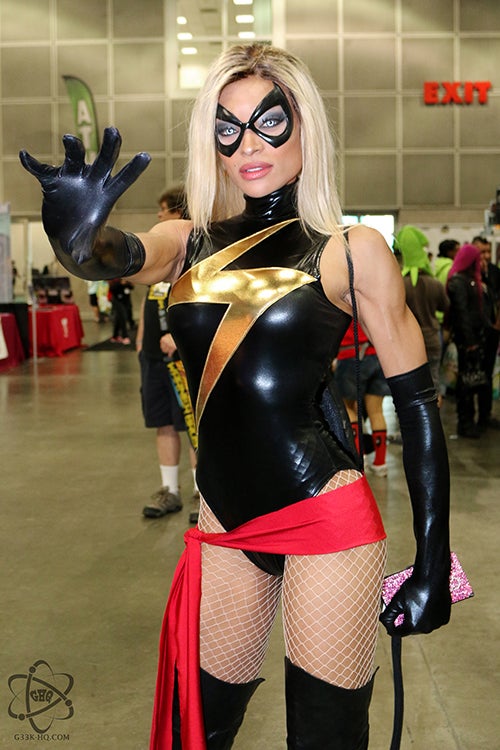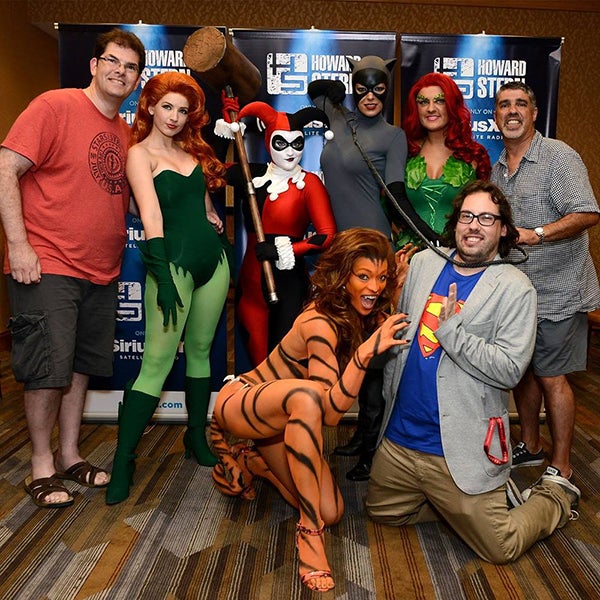 Alicia Marie: I grew up reading comic books. Wonder Woman, She-Hulk and the X-Men's Storm were the first strong females I was exposed to. In sixth grade I discovered volleyball star and model Gabrielle Reece — she was the first living person who made me realize I could actually shape the body of a superhero. And now that I have that physique, I can become those comic-book stars I grew up with!
Oxygen: And the video games — what do you play?
Alicia Marie: I usually play MMORPGs [which stands for "massively multi-player online role-playing game" for those who don't know! –Ed.] and got pretty good at it. I now live-stream three nights a week for a live viewing audience on the gaming networks Twin Galaxies and Twitch TV. I really like World of Warcraft and am a lvl 100 frost belf dk with an ilvl of 650, for those who know such things!
Oxygen: What was it like shooting for Oxygen again?
Alicia Marie: I was very humbled and lucky to shoot with you again. Oxygen first shot me more than a decade ago after my first fitness competition, and I actually had the same photographer, Robert Reiff! The magazine has known me my entire career, so it always feels like being home when we work together.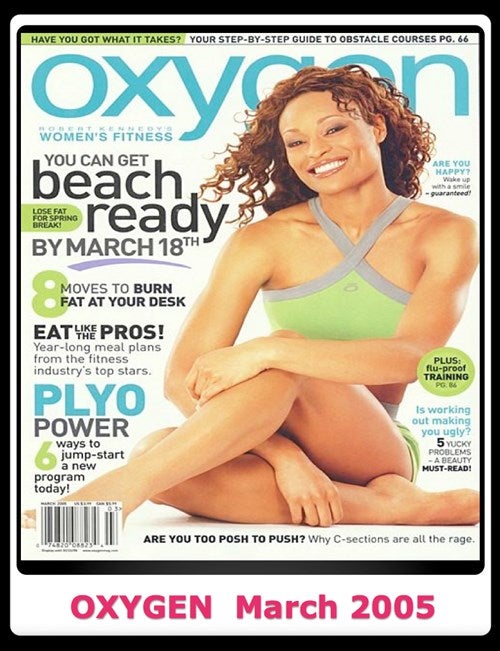 Oxygen: Are you working on any body parts in particular to get ready to compete?
Alicia Marie: My back and triceps. They have always been weak for me.
Oxygen: Was the diet a shocker? Be honest.
Alicia Marie:[Laughs] I have spent the last five years eating pretty clean and staying lean enough to shoot and to wear my favorite clothes, but the contest prep is another whole level of dietary focus. You are trying to create a body effect, not just eat healthy, and I had forgotten how hard that is.
Oxygen: Will you continue competing after this show?
Alicia Marie: Yes. I think that it "keeps the pencil sharp," if that makes any sense. It brings you right back to that true body and mind connection if you've forgotten it. I want to inspire women to just go for it. Whatever it is you think you want but aren't certain you have it in you — I am telling you that you certainly do.
Oxygen: What are your favorite things to eat — healthy or not healthy?
Alicia Marie: These are NOT in any order!
Frozen Oreo cookies
Swedish Fish gummy candy (one of the first things I eat after a contest!)
My gluten-free protein pancake recipe
Coconut and chocolate gelato — one scoop of each
Sweet potato French fries with Pickapeppa Sauce
Oxygen: If you could go on vacation tomorrow, where would you go?
Alicia Marie:Tokyo, Japan.
Oxygen: Do you have any pets?
Alicia Marie: I love dogs and have a tiny Chihuahua named Tallulah, or Lulu for short.
Oxygen: What's in your gym bag right now?
Alicia Marie: Skullcandy headphones (I like them BIG!), Femme Fitale weightlifting gloves, a huge bottle of alkaline water, a baggie of almonds and cashews, and my classic iPod with almost 13,000 songs on it.
Oxygen: What is your secret reality TV indulgence?
Alicia Marie: RuPaul's Drag Race! It's funny, positive and always leaves me smiling.
Here's a sneak peak at Alicia's Inner Warrior Workout in the May 2015 issue of Oxygen!