Balancing Fitness
IFBB Bikini pro and mom Alison Garcia shares her tips for simplifying life without sacrificing health and fitness.
Heading out the door? Read this article on the new Outside+ app available now on iOS devices for members! Download the app.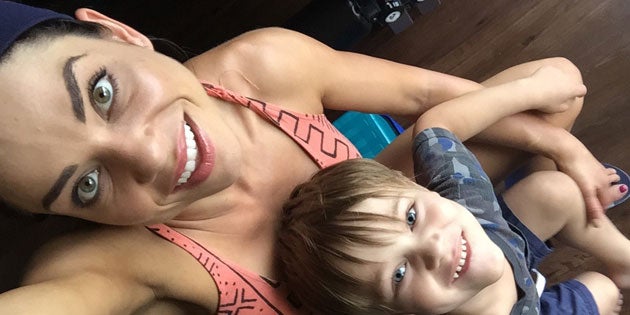 Balancing fitness and health as a single parent can be tough but extremely rewarding. I have learned this from firsthand experience with my son Magic, who I have raised on my own since day one. Magic is now 4 years old, so my routine has become a bit more simplified, only because he is older and a bit more self-sufficient, but it was not always this way.
There was a time in my life when chaos and stress clung to my back like flies on flypaper. I had to learn how to balance work, training and parenting — and cram it all into 15 hours or less. As a single parent, I've learned it's important to simplify my life, especially when it comes to food for the little ones. Food choices and making sure your children get all the nutrition they need are critical. I will share some snack ideas that you can have pre-made and ready to eat for your little ones. This will save you a lot of time in constant food prep and teach your little ones to become self-sufficient.
As a parent, your children will watch and listen to you for guidance. I embraced that opportunity and decided to raise my son to have a healthy attitude toward food and exercise. After all, we have a responsibility to our children to teach them the right way to eat. I converted to an all-organic diet in 2005 and have been a proud supporter of non-GMO foods, so my son has been raised on this diet.
It's very important to teach your children what it means to be organic, all natural or non-GMO (non-genetically modified organisms). Because older kids will have a hard time transitioning over from name brands — which probably use hydrogenated oils and corn syrup — try to teach them how much better organic foods are for their body so they can appreciate the natural and healthier side of food and want to choose them.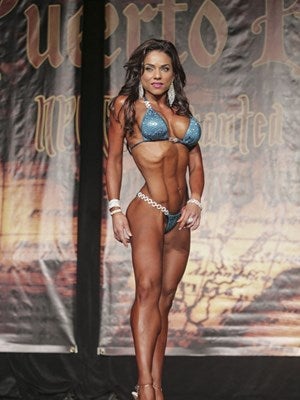 Preventing childhood obesity starts at home. We literally have all the control into what and how much goes into a child's mouth. It's important to eat to live and not live to eat. Portion control and making wise food choices are essential building blocks for any young child. Keep the bad stuff out of the home, don't deprive them of treats and teach them how to have portion control. Otherwise, you risk them binge eating on sweets and unhealthier foods. We never want to make any food sound like a punishment or a forbidden thing, but simply knowing and making a better choice is the better lesson to learn.
Magic loves to eat organic veggies, beans and fruits but still struggles with eating as much meat/protein as he should to grow big and strong. My solution was fortifying organic plain Greek yogurt, organic soy milk or organic cow's milk with Divine Nutrition's all-natural, grass-fed whey protein powder at least twice a day. Because Divine's products are so clean and lack artificial qualities and sugar, I have no problem giving Magic his "sweet milk," or "chocolate milk," before bedtime. He gets to have his sweet tooth satisfied, and I am satisfied his little body is getting a blast of natural protein and healthy calories so he can grow! Grow! Grooow!
I've also found that young children often have a problem with the texture of meat. I started using meatless chicken in recipes that are packed with protein and are low in carbs, (brand varying) and are also vegetarian- and vegan-friendly.
As an IFBB Bikini pro, I have become accustomed to pre-portioning my food and carrying it around with me. I've also implement this strategy into our home. I have two small storage bins in the fridge: one that has mommy's daily foods and snacks, the other has Magic's daily food and snacks. In his bin, I keep pre-portioned snacks and mini-meals ready to eat so he can grab them and eat them at his table in the kitchen. This way I know he's getting no more than he should and just as much as he should.
It also gives him the option to pick and choose what he wants to eat. I simply remind him that he only gets one of each of those items for the day and that he only gets dessert (a cookie, pudding, etc.) if he's eaten all his protein. This gives him incentive to eat what's important for his body to grow. Don't be afraid to be firm and withhold the dessert; they will throw a fit or have a tantrum, but I can assure you they will eat their food the next time!
Here are a few suggestions on healthy snack and eating ideas to keep your kids on track. Magic was a picky eater and sometimes would only eat certain foods over and over. My solution was to create "grazing stations" when he was small. Because I don't allow food outside the kitchen, I put a small table and chair in the kitchen and left a few nonperishable snacks on there that he could walk in and nibble on, and I also put a plate with perishable items in the fridge that he could take out and eat. As he got older and more capable of opening containers and zip-close bags, that's when I created our individual bins. Believe it or not, the bins truly help us both stay on track. Here is a list of common snacks I keep in his grazing bin:
Yogi Pops – Organic yogurt tubes
Cheese stars – Cookie cut American cheese (I keep excess cheese in a baggie for grilled cheeses.)
Pretzels
Raisins and grapes
Homemade peanut butter crackers
All-natural popcorn
Bearitos cheese balls
Bananas with peanut butter in the middle
Cheese cubes
Apple slices
Turkey and ham rolls
Cooked spinach or broccoli
Gluten-/dairy-free chocolate chip cookies (Immaculate Baking-needs to be cooked)
Greek fat-free yogurt, mixed with Divine Nutrition's Dolce De Leche protein powder
Peanut butter and jelly squares