Salmon Smackdown!
Wild, farmed, canned or smoked salmon? Which is your healthiest choice?
Heading out the door? Read this article on the new Outside+ app available now on iOS devices for members! Download the app.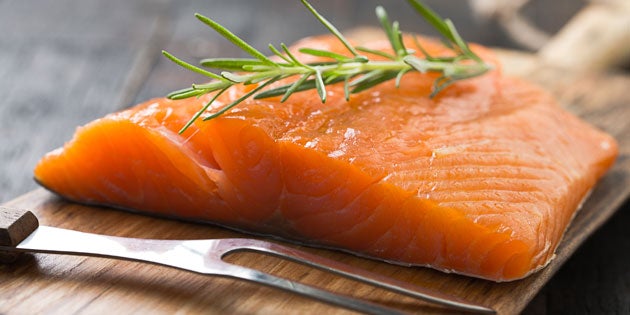 Salmon not only tastes good, but it also has considerable health benefits. This high-quality protein is one of the most fitness-friendly foods you can eat. Packed with omega-3 fatty acids, which promotes healthy joints and skin and reduces the risk of heart disease, salmon contains very little saturated fat and is lower in calories than beef or chicken.
Wild: Wild Pacific salmon contains the fewest calories and the most protein. Six ounces of cooked wild sockeye salmon contains 45 grams of protein compared to 38 grams of protein in the same amount of farmed salmon.
Farmed: Farmed Atlantic salmon contains 20 to 70 percent more omega-3s than other types of salmon, depending on the type of feed they eat.
Canned: Canned salmon is typically wild pink or sockeye salmon. If you have a choice between the two, opt for the canned sockeye salmon, which contains more omega-3s than pink salmon.
Smoked: Cold-smoked salmon is smoked at low temperatures that aren't hot enough to cook the fish, which means cold-smoked salmon retains higher amounts of omega-3 fatty acids than any type of salmon that is cooked. However, smoked salmon is much higher in sodium than fresh, cooked or canned salmon.
Bottom line: All types of salmon are an excellent source of omega-3 fatty acids, protein, B vitamins (especially B12) and potassium. Additionally, salmon is one of the few foods naturally high in vitamin D.
Looking for dinner inspiration? Try our Grilled Raspberry Salmon recipe.