Sweet, Salty or Fatty?
What your snack cravings reveal about your weight
Heading out the door? Read this article on the new Outside+ app available now on iOS devices for members! Download the app.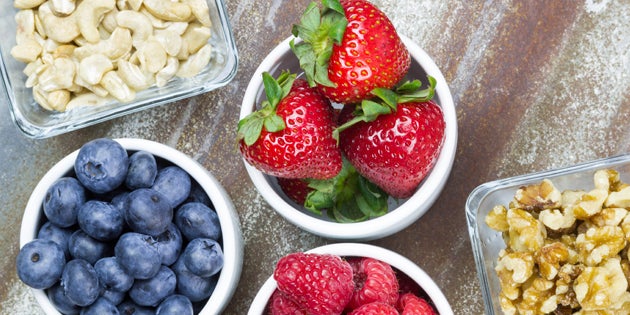 When it comes to snacking, do you crave sweet, salty, fatty or a combination? If so, your go-to taste could determine your BMI, suggests French researchers in the European Journal of Clinical Nutrition. And in case, you're wondering: BMI is short for body mass index and is calculated from a person's height and weight. [Editor's note: There is a lot of controversy about whether it is an accurate predictor of who is overweight (a measurement of over 25.0) or obese (a number of 30 or more) since it doesn't take body composition into consideration, but for now it is a clinical standard. In this study, it was used to decide the taste of overweight and obese men and women.]
After surveying more than 46,000 people, researchers found that those women who like sweet (from added sugars), or fatty (with sweet or salty) snacks had higher BMIs. This could be because it's easy to overeat these foods say the researchers. Especially since previous research has found that added sugars stimulate the brain's reward centers and thus make us crave these treats more.
Natural sweetness—think fruit, honey and jam—wasn't popular with the overweight respondents. Though, women whose weight fell within the normal perimeters of the BMI scale (18.5 to 24.9) preferred it.
So what should you do if your snack cravings lean to the sweet, fatty-sweet, or fatty-salt sides? One thing is to not keep ice cream, potato chips or candy in the house. Research out of Saint Bonaventure University in upstate New York found that when it comes to food, we're lazy and prefer to eat what's close. Not having these snacks at your disposal will make you either think twice about whether you really want them or make you work for them. Also, try keeping low calorie alternatives around. For instance, have smoothie ingredients on hand to substitute for ice cream or seaweed snacks to take care of that hankering from something salty.