5 Essentials to Stick With Your New Year's Resolution
Don't be the person who gives up a few weeks into the year. These tips will help keep you on track.
Heading out the door? Read this article on the new Outside+ app available now on iOS devices for members! Download the app.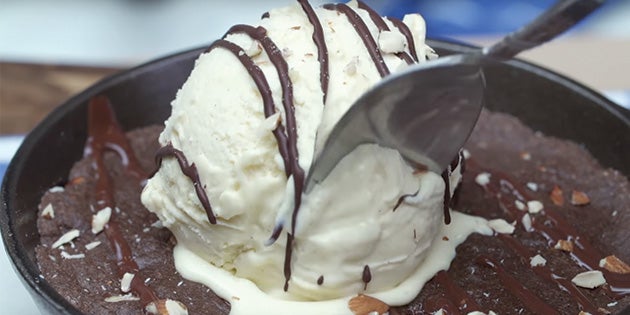 Clean Cooking Hacks
Clean eating is easier than ever these days. There are a bevy of online resources to boost your healthy cooking prowess, which is essential to making sure you're taking your resolution seriously. Check out Questify (basically the clean cooking version of Tasty) or BuzzFeed's own health series Goodful to get tips on how to make meals that help you reach your goals.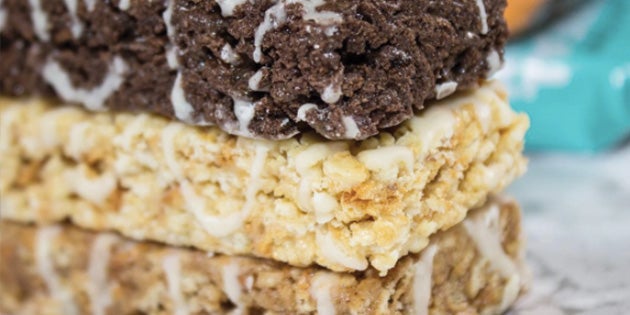 Quest Beyond Cereal Bar
Sweets are your worst enemy when it comes to maintaining your New Year's resolution. Cookies, candy and seasonal sugary lattes reign supreme during the cold months of the year. All hope is not lost, though — you can still get your sweet carb fix with the Beyond Cereal Bar from Quest. The bars are made of protein and taste like Cocoa Puffs, Cinnamon Toast Crunch and Waffle Crisp, and you don't even have to wash a bowl or a spoon. The sweetener alternative Allulose is the star of the Beyond Cereal Bar, and it's your friend on your 2017 fitness journey.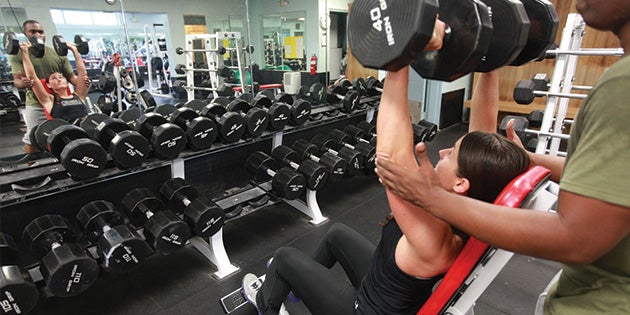 Buddy System
There's no shame in admitting that trying to accomplish your fitness goals for 2017 is tough to do on your own. That's why the time-honored tradition of a gym buddy is always a good idea. Even if you don't have a fellow gym rat in your pack of friends, there are apps like Strava that connect you with people who share your same fitness interests. A gym buddy can help you hold yourself accountable, offer support and help you move heavy stuff when you're in a pinch.
Even if the gym isn't your thing, you and a buddy can join a dodgeball league or other intramural sports teams to keep your heart rate up and create new bonds with new people.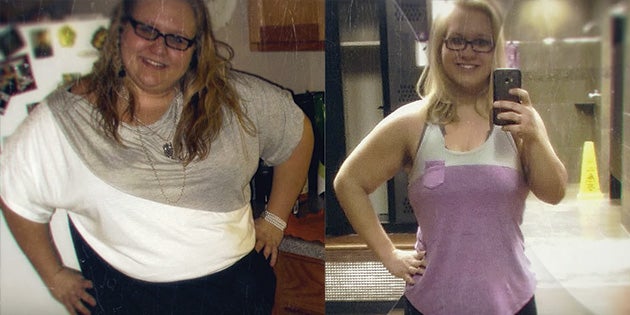 Bottomless Source of Inspiration
It's really easy to listen to the tiny voice in your head convincing you to have an extra cheat day or to skip that glute workout that made it really hard to walk for two days. A source of inspiration is essential to sticking with it. If you haven't checked out the Quest YouTube series Transformation, you should.
Quest has gathered inspiring stories of people who lost hundreds of pounds and overcame impossible obstacles and hardships but didn't know how. Finding a reason to stick to your routine will only further propel you toward physical greatness, especially when you see the results of people who completely changed their life by believing in themselves.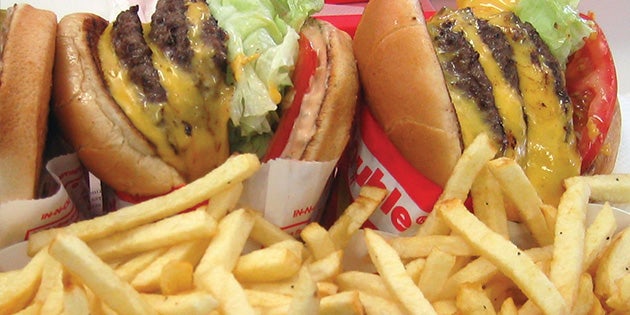 Savor Cheat Days
Cheat days are a beautiful thing — plan for it, look forward to it and don't skip it! It's important to remember that progress doesn't happen overnight. If you have extra pounds to shed or want to turn your body into a marble statue of a Roman god, that takes discipline and, more importantly, time.
Your cheat days act as a reminder that you can still enjoy the foods you ate before the first of the year. Giving your brain tasty food is a great way to hack yourself into a new way of thinking and keep you on track to a healthier 2017.
It's easy to get discouraged after a setback, but remember, you're human. Forgive yourself, be patient with yourself and encourage yourself to stick to your resolution. Maintaining a healthy lifestyle is a constant struggle full of reward. You probably won't see results by the second week of January, so don't get discouraged. Stick with it, and come back to this list if you need to — just remember that 2017 is your year. You can get there and the only one holding you back is you.