How Protein Fuels Your Workouts
OC4 coach Jen Widerstrom explains how protein helps fuel fat-blasting workouts to achieve maximum results.
Heading out the door? Read this article on the new Outside+ app available now on iOS devices for members! Download the app.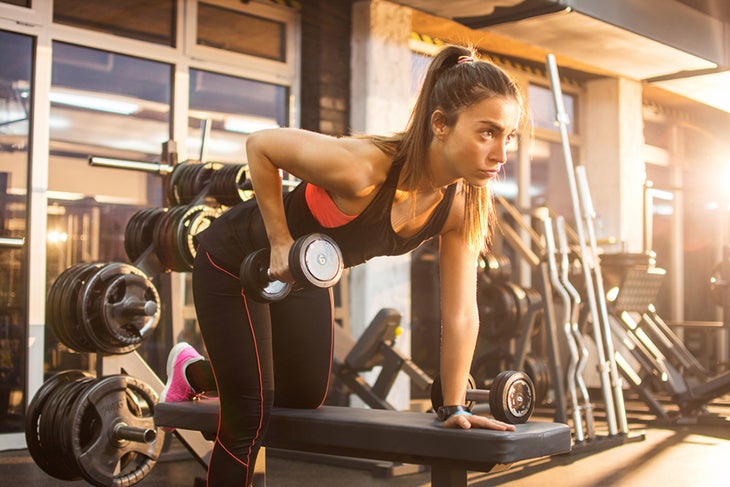 Let's break it down. You probably already know that protein is one of your key macronutrients, along with fat and carbs. You need an ideal ratio of all three to fuel your body and maintain a healthy metabolism.
But what role does protein play in your diet?
What Protein Doesn't Do
First things first. When it comes to fuel, your body runs more on carbohydrates and fats during your workouts than protein. Carbs are the key energy suppliers and can amplify the intensity of your workouts and help you go longer and harder.
See also "Make Your Carbs Count."
Fat also supplies energy, helps your body absorb fat-soluble vitamins like A, D, E and K, and protects your organs from injury. Essential fatty acids aid in hormone production and regulation.
So Why Do We Need Protein?
Protein is critical to the muscular skeletal rebuilding process. Your body uses protein to create every cell in your body, to repair and build tissue, to keep your hair and nails strong and healthy, and to create body chemicals like enzymes and hormones that can regulate your mood and metabolism.
Consuming sufficient protein is important in helping your body adapt to various training stimulants for strength development, but it's especially crucial during demanding aerobic endurance sports, such as triathlons or marathons. Translation: If you're an endurance athlete, you need to make sure you don't short your protein!
Protein is also super low in calories, with only 4 calories per gram. So don't be stingy! Be sure to add a sufficient amount to every meal, whether it's in the form of meat, nuts, beans, whole grains or protein powder.
Gluten-Free Green Pancakes
Want a protein-rich meal packed with nutrients and flavor — with a balance of macros to boot? Try this recipe from my book Diet Right for Your Personality Type!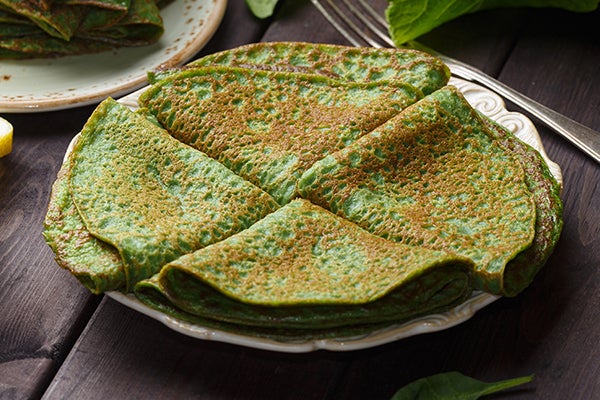 Serves 1
Ingredients:
vegetable oil cooking spray
Instructions:
Place all ingredients except cooking spray in a blender and pulse until well-incorporated. Pour 4 to 5 tablespoons batter onto a lightly oil-sprayed pan or griddle over medium-low heat so pancakes don't burn but are still able to cook. Cook 3 to 4 minutes. When pancakes begin to bubble, gently flip them over and cook for another 2 to 3 minutes. Serve.
Want to learn more about protein and its true role in our diets, workouts, and recovery? Check out Oxygen Challenge 4 coach Jen Widerstrom's Truth About Protein blog series.