Heading out the door? Read this article on the new Outside+ app available now on iOS devices for members! Download the app.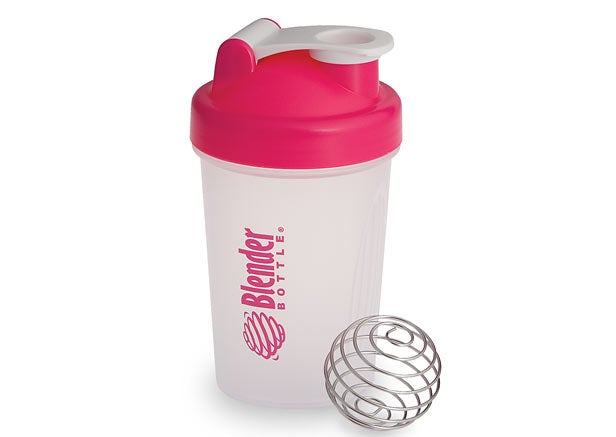 1. A BPA-free protein shaker
Protein shakes are the perfect between-meal snack, and studies have shown that downing protein shortly after exercise is key to increasing metabolism-boosting muscle. Check the bottom of your shaker; a number five means it's free from harmful BPAs.
Try this: Blender Bottle, $7 to $8, biossential.com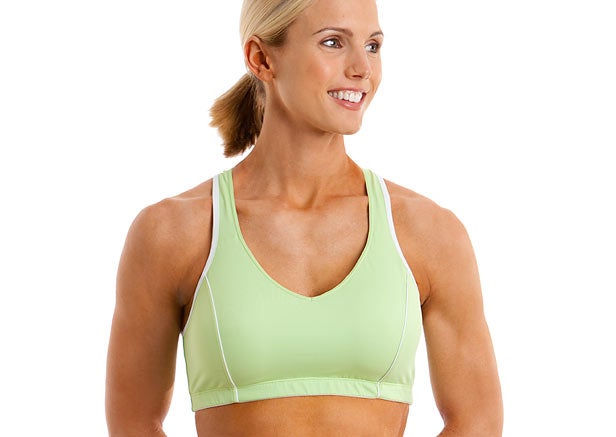 2. A supportive sports bra
Let's face it – if you aren't comfortable, you aren't going to exercise. Investing in a sports bra that provides support for mid- to high-impact activity is one of the most important steps you can take before beginning your exercise plan. And to ensure a long life for your "bosom buddy," remember to treat it with respect: follow the washing directions on the label or, when in doubt, hand wash in cold water immediately after use.
Try this: Moving Comfort Vixen bra, $36 to $38, movingcomfort.com
3. An antibacterial exercise mat
A yoga or exercise mat can make even the most inhospitable environment the perfect haven for exercise. Find one that boasts antibacterial properties so that you don't have to worry about germs – or a nasty postworkout aroma.
Try this: The CLEAN Yoga Mat, $18, yogaaccessories.com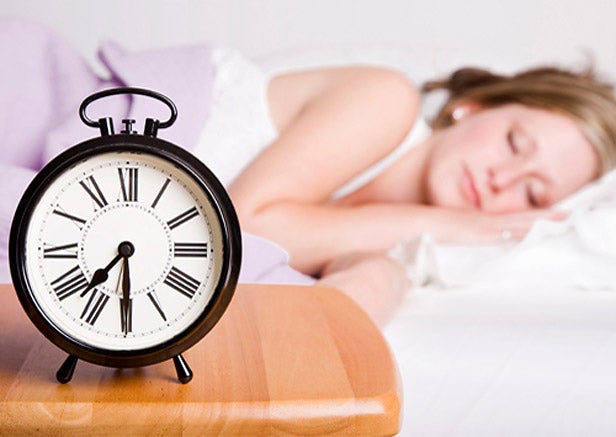 4. A reliable alarm clock
Confused as to why this made the list? Don't be: people who exercise in the morning tend to be more consistent, and research shows that a.m. exercise may burn more fat due to lowered glycogen levels. One study also found that women who exercised in the morning experienced better quality sleep, which can help regulate appetite-controlling hormones.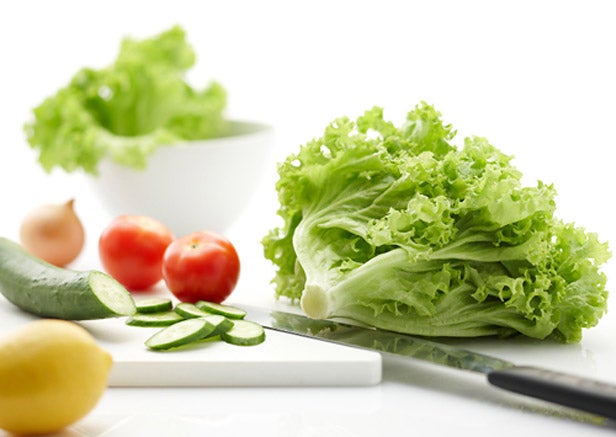 5. An all-purpose kitchen knife
Slicing protein-packed chicken breasts and dicing fiber-rich veggies are chores that every fat fighter knows all too well. Owning at least one high-quality kitchen knife means that you can get through your food prep quickly and – if you use a steady hand – painlessly.
Try it: Chicago Cutlery Insignia Steel 8-inch Chef Knife, $20, chicagocutlery.com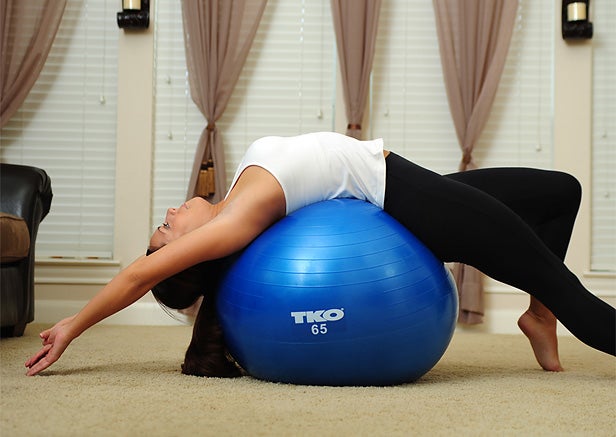 6. A perfect-sized stability ball
Just like a pair of skinny jeans, stability balls don't fall into the one-size-fits-all category. Most manufacturers include a chart on their packages to help you determine which one is right for you. Generally, if you are five foot to 5'5 tall, pick one with a 55-cm diameter; if you are 5'6 to 5'11, choose a 65-cm ball. Between six feet and 6'3? Stick with the 75-cm size. If these sizes don't apply to you, try sitting on a fully inflated ball: your legs should form 90-degree angles when your feet are on the ground.
Try it: TKO Fitness Ball, $20, tko.com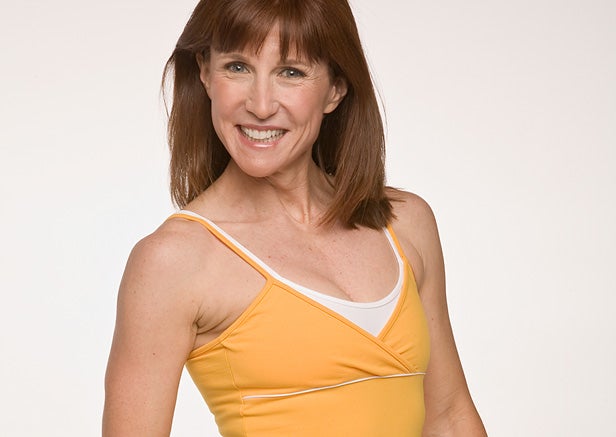 7. A tried, tested and true workout DVD
When you are pressed for time or can't make it to the gym, it's tempting to snip exercise from your "To-Do" list. Having a few workout DVDs handy can mean the difference between a big-time calorie burn and a lazy day on the couch. Check out collagevideo.com to view clips from hundreds of videos; doing some research on the workout style, instructor and equipment needed can help negate any buyers' remorse.
Try this: Mindy Mylrea's All Out Cardio, $20, mindymylrea.com