3 Tips to Start Foam Rolling
The foam roller may be the solution for all the aches and pains you've been feeling lately.
Heading out the door? Read this article on the new Outside+ app available now on iOS devices for members! Download the app.
No matter what aches and pains you're complaining about these days, everyone seems to offer the same solution: foam roller. So I bought one and gave it a try, half-expecting magical fairy dust to come flying out and unicorns to gently lick my sore muscles back to health. Much to my dismay, that did not happen. In fact, it hurt. And now it's just collecting normal dust in the corner of my bedroom — which led me on this crusade to find out if foam rolling really is all it's cracked up to be.
The Science Behind Foam Rolling
"Foam rolling has many benefits, including reducing tension in the muscles and body, aiding in muscle recovery and blood flow, and helping with injury prevention," says Armin Tehrany, M.D., founder of Manhattan Orthopedic Care. "Foam rolling is technically known as self-myofascial release because it distributes force across soft-tissue layers in the body, which helps the body release the tissue and helps the muscles to lengthen. This aids in overall greater mobility."
Now that I understood what it was doing, it started to make sense why it felt so unpleasant to a newbie, like myself. Foam rolling helps to get rid of adhesions in your muscles and your connective tissues — which can be painful because you are releasing trigger points.
"Foam rolling is a form of deep compression, so you can think of it as a personal deep tissue massage," says Tehrany, who uses a foam roller for his knees and back and recommends it to his patients for injury treatment and prevention. "My advice is to keep at it and to practice foam rolling daily. Overtime, your body will start to reap the benefits of it, and it will start to feel enjoyable rather than painful."
3 Tips to Start Foam Rolling
All right, I was willing to give it another try but needed some advice on how to do it properly. According to Tehrany, you should do the following:
Muscle Targeting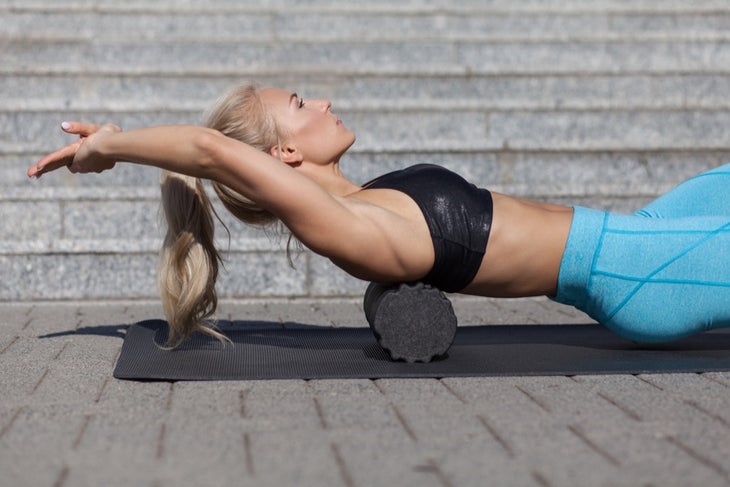 Foam rollers can be used on various parts of the body and should begin with slow, rolling motions. Try positioning your body on top of the roller so that pressure is put directly onto the muscle that you want to massage. Use your bodyweight to add pressure, and try to relax as much as possible. Common areas great for foam rolling include the calves, quadriceps and upper back.
Before AND After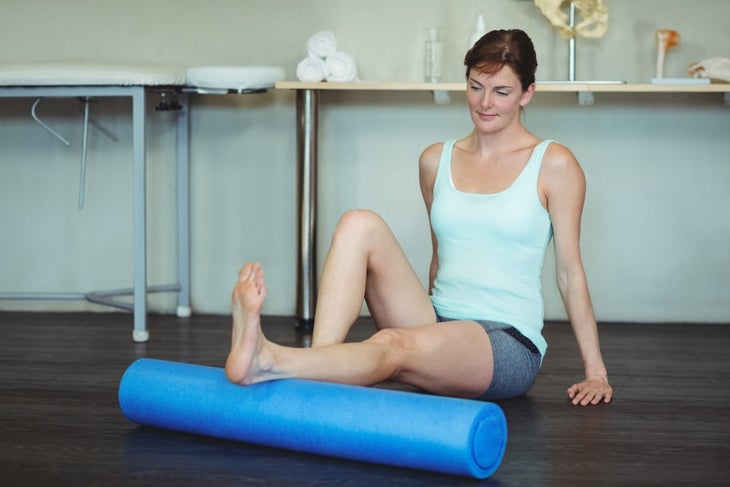 Foam-roll both before and after working out. Doing so beforehand helps to reduce tension and gets blood flowing throughout the body, while doing so afterward helps with blood flow and aids in muscle recovery.
Daily Practice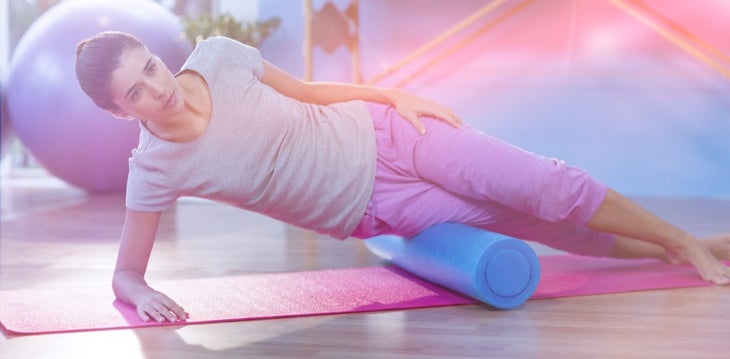 You should begin by foam rolling daily, anywhere from five to 20 minutes. Roll slowly, and make sure to keep breathing so that your muscles can relax as much as possible throughout the process.
I'm happy to report that I'm slowing climbing on board the foam-rolling bandwagon, thanks to Tehrany's advice. Sure, there's still some level of ouch, but I think they call that a "good hurt." Go ahead and give it a try — just don't expect unicorns.