Your Muscles on Fatigue
How to do high-repetition training without getting hurt
Photo: Getty Images/iStockphoto
Heading out the door? Read this article on the new Outside+ app available now on iOS devices for members! Download the app.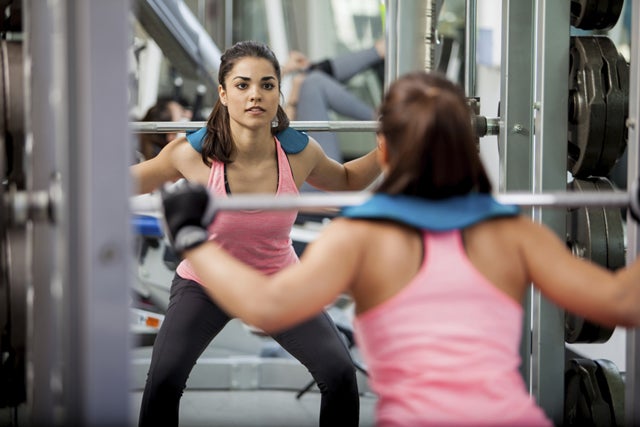 Crazy for CrossFit? If so, know this: All those crazy reps of difficult moves may not be making you stronger and may even set you up for injury, suggests a recent study in the Journal of Strength & Conditioning Research.
Researchers at the Human Performance Laboratory at the University of Connecticut, Storrs, observed 12 men and 13 women while they performed a pyramid starting with 10 reps of barbell back squats then reduced the number consecutively by 1 each set until they reached only 1 repetition. Each subject lifted 75% of his or her 1 rep max. "It was an intense protocol," says lead study author David Hooper, a post-doctorate fellow in the department of kinesiology at the University of Connecticut at Storrs.
At the early part of the workout, knee angle was lower in the men and women performed less knee flexion; hip angle was also significantly lower meaning that there was a greater forward lean, or that the subjects were cheating on form and strength gains, Hooper says. "The surprising thing was that this form cheat only occurred during the higher rep sets as if the subjects were pacing themselves but not when the rep ranges were in the three to one ranges."
So how do you enjoy the box and stay injury-free? Hooper says that you can do the high rep training but do less technical exercises. For example, instead of doing a power clean do a barbell squat or, even better, do a leg press. This way as you fatigue, your form may not suffer so much because your body is assisted and your chance of injury is decreased, he says.