Women Strong 2019: Charlotte Oldbury
This ACSM-certified trainer and NPC bikini competitor is a firecracker in and out of the gym. Get to know Oldbury on a personal level, as she opens up about the challenges she's overcome through her journey!
Heading out the door? Read this article on the new Outside+ app available now on iOS devices for members! Download the app.
Meet Charlotte
Charlotte Oldbury began living the fit life as a teenager when she and her younger sister grapevined along to Buns of Steel on VHS — and never looked back. At age 40, she was introduced to the competitive world of bodybuilding and has since competed in more than a dozen NPC bikini competitions. The ACSM-certified trainer works with clients online and in person, and she is driven to help people change their lives and improve their health. When not training herself or clients, she seeks out adventure with her husband — and high-school sweetheart! — of 25 years, doing things like skydiving, zip lining, hiking, paddleboarding, snorkeling and cruising as often as possible.
Follow Charlotte: Instagram | Facebook | Twitter
What It Means to Be a Strong Woman
Charlotte's Favorite Supplements
Dymatize ISO100 (cinnamon bun): She takes this first thing in the morning. "I add a scoop to liquid egg whites for a delicious dose of protein," she says. "It's a great way to get quality nutrition into my muscles right away."
Dymatize Amino Pro/Amino Pro With Energy (strawberry kiwi and lemon-lime): She takes these during workouts to boost energy and promote recovery. "The [Amino Pro With] Energy is used for morning sessions, and the regular is great for evenings," she says. "Also, when I am under the weather, the regular Amino Pro gives me a ton of electrolytes and helps me through whatever is ailing me without losing my progress."
Dymatize ISO100 Clear: She takes this any time during busy days. "This is my on-the-go solution to keep my protein intake where it needs to be," she says. "Some days I can't sit down to a plate of food, so this little bottle with 40 grams of protein keeps me on track."
Charlotte's Arm Workout
Charlotte's Chocolate Peanut Butter Bar Recipe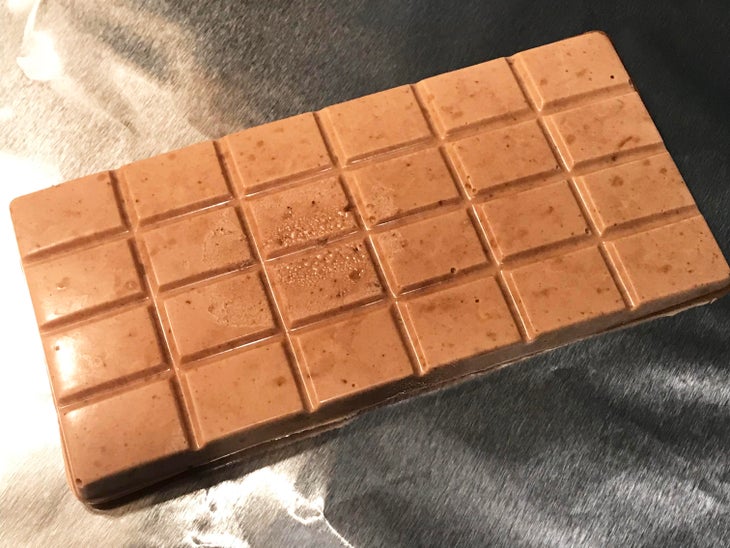 Ingredients
1 tbsp crunchy all-natural peanut butter
2-3 tbsp almond/cashew/coconut milk
1 scoop Dymatize ISO-100 protein powder (chocolate peanut butter, peanut butter, gourmet chocolate or fudge brownie)
Directions
Mix ingredients. Pour mixture into candy-bar mold. Freeze 2 to 3 hours before eating. Wrap any uneaten portions in plastic wrap and return to freezer (will soften soon after removal).
Charlotte's Summer-Ready Tips
Charlotte's Winning Workout Playlist
"This playlist is mostly about empowerment," she says. "As an amateur bodybuilder, the prep time before a competition is mentally draining. The body is being pushed outside its comfort zone, and the mental strain can be overwhelming. The food restrictions, extra time in the gym, less time with friends and family all takes its toll. Listening to these songs gives me strength. On those really tough days, this playlist goes on repeat and I'm filling my mind with positivity except for The Sound of Silence and Sucker for Pain. I kinda find humor in having those in this list! You definitely gotta do what works for you, and even those give me energy to focus and push through!"
Want more Women Strong inspiration and guidance? Get to know our entire team of amazing athletes. Their stories are equally empowering, and they each openly share their strength, wisdom, compassion, and training advice!