We are Women Strong
These star athletes have gone through similar struggles and rose above their circumstances to achieve greatness in the fitness world!
Heading out the door? Read this article on the new Outside+ app available now on iOS devices for members! Download the app.
Though things should have progressed by now, in these modern times, women still make less money than men, are still seen as the weaker sex, and are often sexualized and belittled, even by people they know and trust. But also in these modern times, there is a movement and a sisterhood that allows us to stand up for ourselves without being labeled bitchy or demanding or difficult. Women have found a powerful voice and more than ever are coming together to speak out against a pervasive and insidious prejudice that, at its base, has only to do with genitalia. With the condemnation of celebrities such as Bill Cosby, Matt Lauer and Harvey Weinstein, with the politically charged women's marches and the #MeToo social media phenomenon, women are gathering steam, putting fear and acquiescence aside in favor or strength and free speech, and they are taking matters — social, sexual and economical — into their own hands.
No matter who you are or where you are in life, you've overcome obstacles. You've changed and adapted and grown stronger. You've become who you are today through a series of events — some great, some horrific — and you are now you. And just like you, these four women have overcome adversity in their lifetimes. They are mothers, sisters, athletes and allies, and their stories resemble your own at their very essence. Though the public sees them as glamorous, athletic women who have it all, their lives are as imperfect as yours. Yet they rose above circumstance and are now afforded the opportunity to help others with the luxury of hindsight and experience.
Read their stories and gather strength from their open and honest accounts. Take what they've learned and apply it to your own situation, then turn around and extend your hand to the woman right behind you who needs your support. Be strong — be women strong.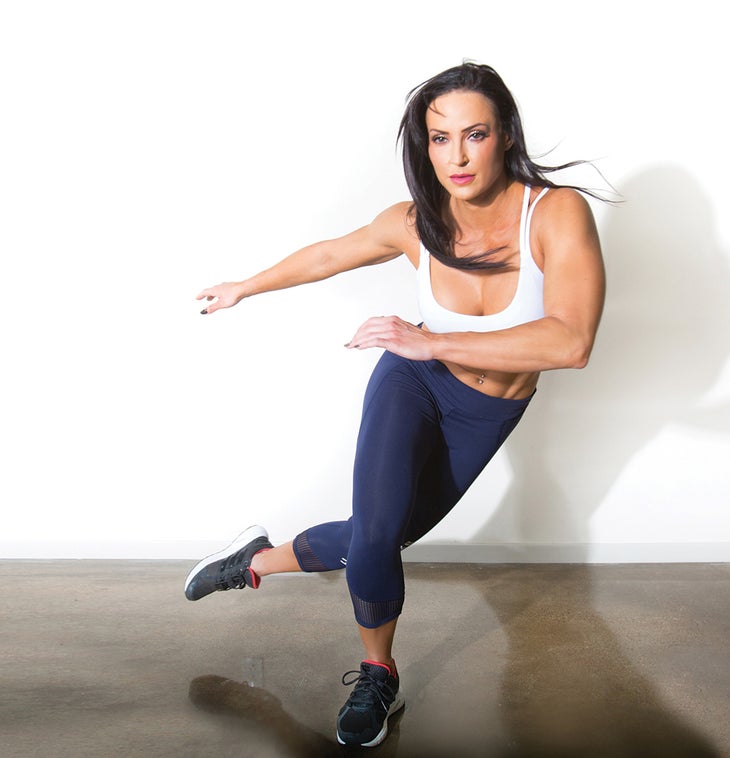 ERIN STERN
Former Division I track star, 2-time Ms. Figure Olympia, and 14-time IFBB Figure champion
A series of seemingly impossible roadblocks led me to fitness. After college, I suffered from an eating disorder and my weight was yo-yoing out of control. I was in two successive abusive relationships, one of which led me to seek help at a shelter, obtain a restraining order and fear for my life. I escaped, but the next girl wasn't as lucky: The police knocked on my door at 7 a.m. on a Sunday, and I knew he had killed her. My next boyfriend stole money from me and ruined me financially, so much so that I had to sell my house for a loss. I hit rock bottom in every way possible.
I wasn't strong then, and this caused me to keep awful people in my life. But — I had the gym. I trained every day, and in doing so gathered strength. At first, that strength was just physical, but soon my sense of self-esteem and self-worth improved and ultimately training saved my life. It saved my soul.
I want every woman to be able to possess this kind of strength — if for nothing else, to avoid the kind of pain I went through. There is no season for strong — it's with us always. With physical strength, we carry ourselves with pride. We hold our own in any situation. In this kind of perennial strength, we find everlasting beauty.
Follow your heart or your calling. Be driven but not impatient. Put your full effort into something and you will achieve it. It's true that the sting of failure hurts way less than the sting of regret, so take a deep breath and go for it.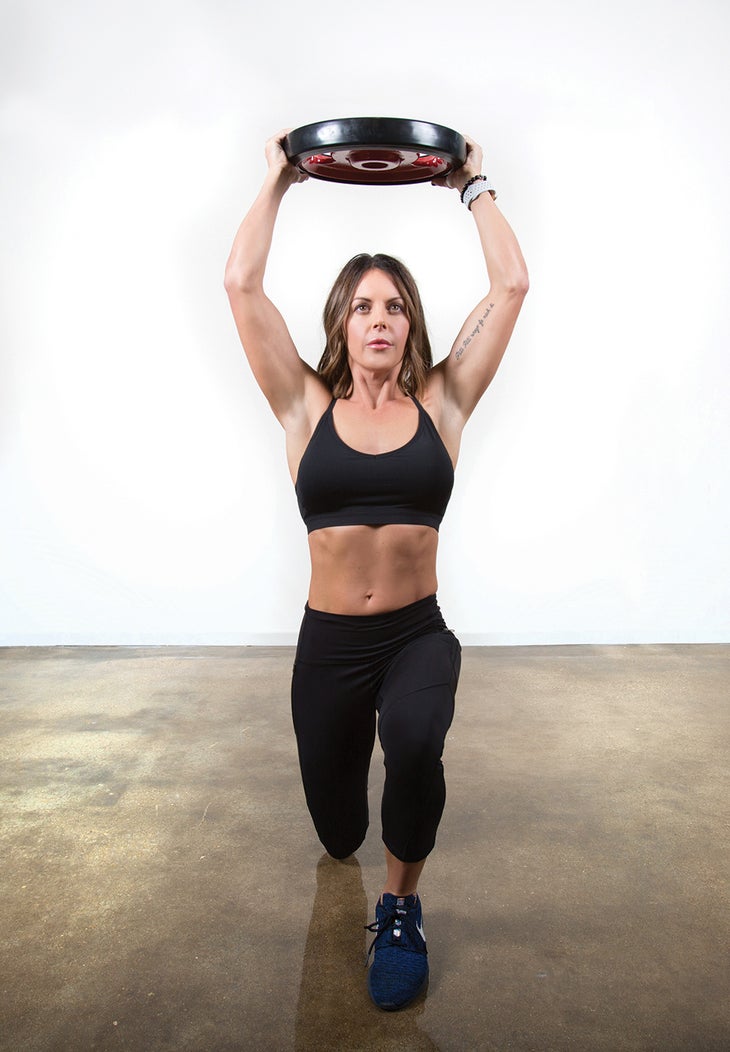 BROOKE ERICKSON
NASM-certified trainer, IFBB Figure pro, Spartan racer and mother of three daughters
There are distinct times in my life that changed me. I have suffered from anorexia since I was a teenager, and in 2005, I gave birth to a son who was stillborn. My grief was paralyzing, and I hated my body for not being able to take care of him. In 2008, my husband and I hit rock bottom because of the economy. We had our heat turned off and had to sell whatever we could just to put food on the table. Then in 2012, I unexpectedly lost my father to a massive heart attack three weeks out from my IFBB pro debut, and within 48 hours of his death, my mother suffered heart failure.
Everything in me wanted to comfort myself with the familiarity of not eating. Everything in me wanted to crumble into a thousand tiny pieces. But I didn't give in — I dug myself out of the trenches and went on. I chose to rise, and through these challenges, I learned that I was strong. Being strong isn't about how I look or the amount of weight I can lift but about how I feel and how I lift others. Strong is the woman who finds the energy to take that early-morning run, even though she's had sleepless nights caring for her baby. Strong is the woman who works long days but still does her best to fuel her body with nutritious food.
The time is now to come together, to shatter the mold that has been created outside the lines of our own bodies. Don't spend your life trying to say, do or be anything other than yourself. There is no ideal woman, and freedom is found in that realization.
LEXI BERRIMAN
CrossFit competitor, martial artist, NPC figure competitor and Spartan racer
Growing up, I was a farm girl. I was clumsy. I had asthma. I was home-schooled, so I didn't play sports. Problems with bullying impelled me to begin martial arts training to defend myself. Eventually, I became a second-degree black belt and used to like sparring with the guys — I wanted the challenge. But there was always that one guy who would get angry if I actually got in a few hits, and he would proceed to pay me back by taking his anger out on me physically. But to me, anger won't get you anywhere, and I learned to redirect any sort of anger I was feeling into drive and focus.
That principle really hit home after I lost my dad. He was my one true hero, and he loved me like no other. Around the same time he passed away, I had just started CrossFit, and I can honestly say it saved me. I took all my sadness and anger and focused it into my training. Even when four weeks out from a competition I fell from some faulty equipment and broke my neck, I persevered. I'm sure my dad was there watching over me because my surgeon said I should've died. Instead, I had the vertebrae in my neck fused and continued on.
For women, being strong means not dividing each other but being strong together and changing the way the world perceives our strength. Cultivate a supportive tribe — people who will protect you from others and from yourself and people who will bring the magic out of you and not the madness. You don't have to always agree or think alike, but if that tribe is there no matter what, then you've won.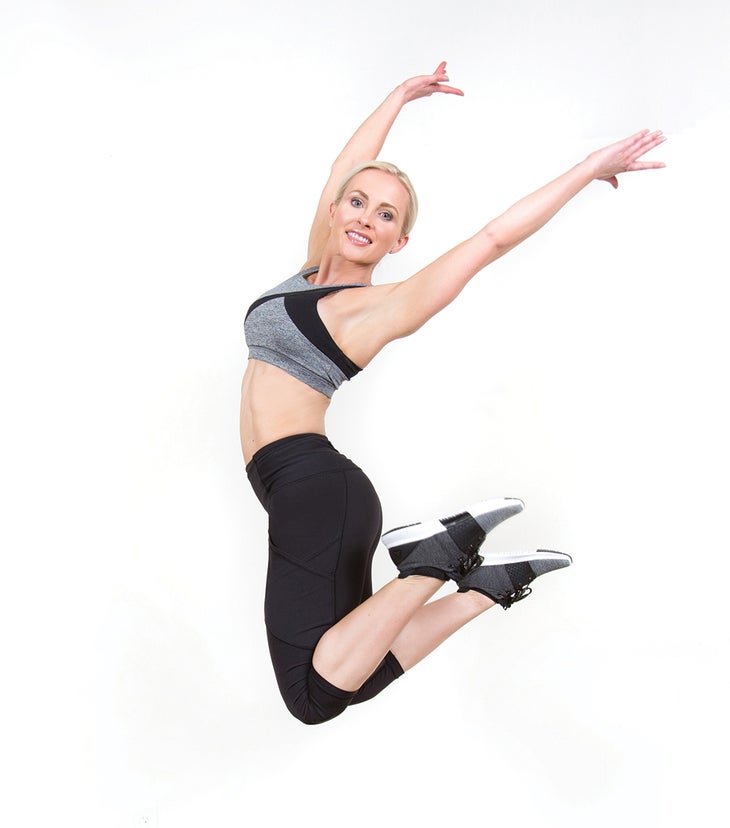 ELSPETH DANA
NPC bikini competitor, ISSA personal trainer, AFAA group fitness instructor and licensed cosmetologist
For much of my life, body-image issues had a grappling hold on me mentally and physically. When I first got into competing, it was all about the aesthetics, which made it very difficult to not relapse into unhealthy habits. It wasn't until I made the connection that it was more about how I felt inside than how I looked outside did I begin to heal. Now I do workouts simply because I enjoy them rather than following a regimented plan or cranking out endless hours of cardio to burn a certain number of calories, and the number on the scale doesn't dictate my happiness.
While there have been tremendous strides made in the realm of fitness and athletics, there are still stigmas attached to gender. As a female in this industry, I have definitely experienced the pressure to fit into a certain mold and to look a certain way. My reaction to that judgment was to distance myself from those delivering it. I wasn't going to give up competing, but I stopped seeking feedback and advice from people who were using their positions of power to take advantage.
Women have always been strong, but now we have more of a voice than ever. It is our duty to use this platform to inspire other women and to become the strongest version of ourselves both mentally and physically.
One quote I love is by Zen Shin: "A flower does not think of competing with the flower next to it, it just blooms." We as women should work together, struggle together and celebrate together, never letting jealousy dampen any of our successes. Remember: Never be afraid to take the big chances, even if you stand alone.