When Is the Best Time for Cardio?
There is no magical, universal time of the day for cardio, but there are optimal times based on your individual lifestyle.
Heading out the door? Read this article on the new Outside+ app available now on iOS devices for members! Download the app.
Wondering what the best time of day is to do cardio? The answer is precisely 10:53 a.m. Just kidding. If you were hoping for a one-size-fits-all answer to this long-standing and highly debated question, you're out of luck. You see, there is no magical, universal time of the day for cardio. But there are optimal times based on your individual lifestyle.
"Everyone is different, so many factors play a role in when someone should do cardio," says Sofia Rodriguez, also known as "SoFITfia," a bilingual certified personal trainer with a master's degree in clinical exercise physiology. "These internal and external factors can include lifestyle, work schedule, gym availability, weather, time of year and family schedule, just to name a few."
Rodriguez shares her philosophy on the benefits and pitfalls of various time slots:
Morning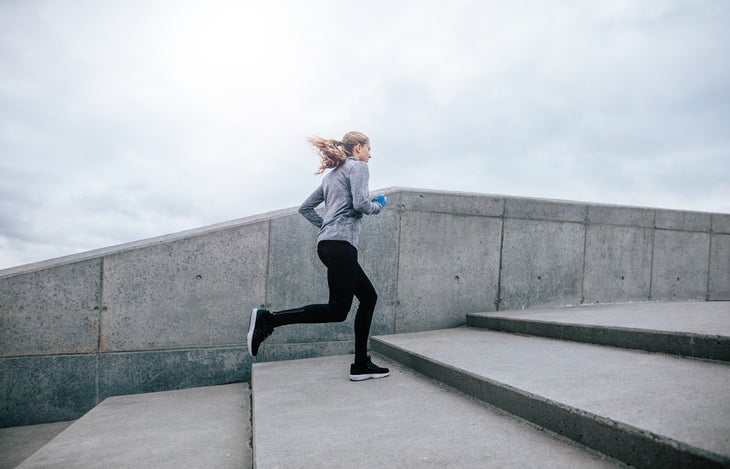 Are you an early bird who loves getting that worm? If so, you might enjoy a morning cardio routine.
Benefits: Starting your day with cardio could lead to a more productive and energized day. It'll also open up the rest of the day for other activities. Additionally, the gym may be quieter in the mornings for those who prefer a less-crowded environment.
Pitfalls: If you don't fuel yourself beforehand, your cardio session may not be efficient because you are low on energy. You could even experience dizziness. Also, if you didn't sleep well the night before, it could impact your workout.
Pro Tip: The debate about fasted vs. fueled morning cardio is a popular one, with compelling arguments in both camps. Ultimately, you may just need to try both ways and see which you prefer. "I recommend clients to fuel with something, even if it's in liquid form, to ensure that your cardio session reaches its maximum potential," Rodriguez says. "Also, excessive fasted morning cardio may break down muscle more than using fat as energy, because when there is a lack of glycogen in the blood and muscle, the body prefers to use muscle before it uses fat."
Midday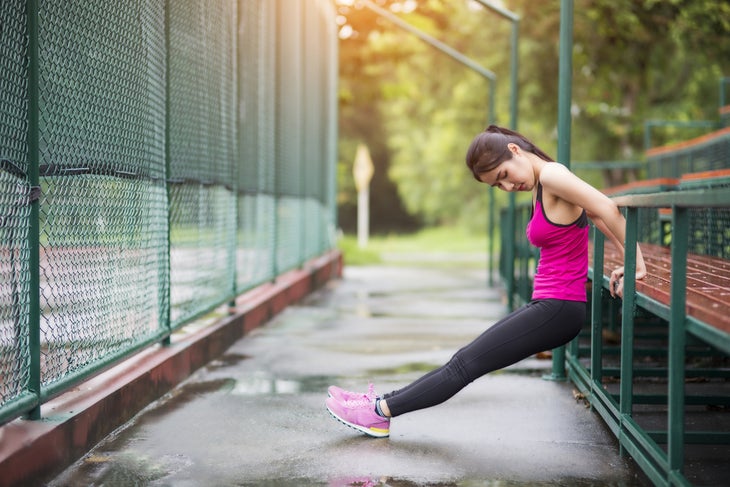 Are you an in-between-er? If you have a flexible schedule or want to use your lunch hour or afternoon break for a cardio session, go for it.
Benefits: If you spend a large chunk of your day sitting at a desk, getting up out of a chair and doing some cardio may prevent sedentary behavior. It also could motivate your co-workers to join in, which can make for a positive atmosphere in the office by boosting teamwork and morale.
Pitfalls: If you're relying on a midday cardio break but get sucked into unexpected meetings or deadlines, your workout quickly becomes de-prioritized. And if your gym is too far away, it may be hard to get there, do your workout, and get back to the office in a reasonable amount of time.
Pro Tip: If you find yourself missing too many midday cardio routines because of unforeseen issues at work, try blocking out the time on your calendar so you treat it like a meeting.
Early Evening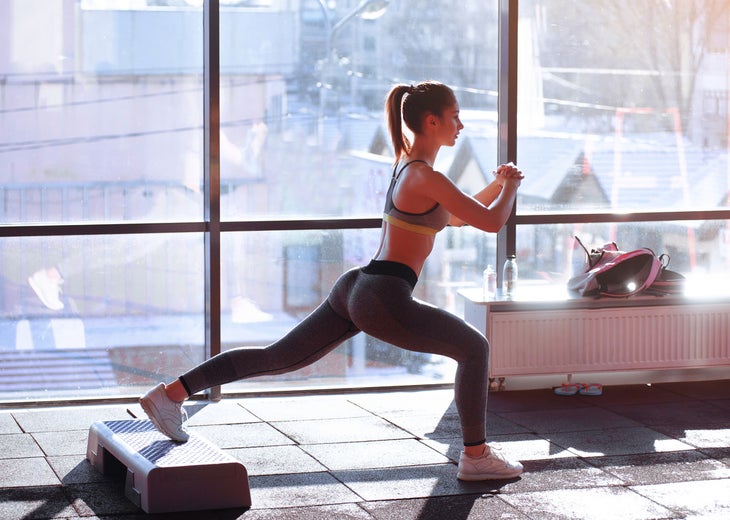 Are you a night owl? If so, you may function better while doing cardio later in the day.
Benefits: There's no need to hurry through your cardio session because you aren't rushing to get to work. The gym is more social at this hour, which may be motivating if you love to talk and be around people.
Pitfalls: Doing cardio too late at night may prevent you from falling asleep at your usual bedtime because cardio offers long-lasting energizing effects. However, once you do fall asleep, you should sleep well.
Pro Tip: Instead of sitting in traffic for an hour after work, join a gym close to the office. It's much better to spend that time doing cardio than getting irritated by a slow commute.
Another important cardio consideration is when to incorporate strength training — before or after? "In general, doing your cardio after weightlifting is more beneficial, especially if you are specifically training legs, because you want to conserve your energy and glycogen stores on the lifting portion when using the same muscle groups," Rodriguez says. "If you were to do a tough cardio session before strength training the lower body, your legs will already be fatigued."
And if you plan to do sprints or HIIT, Rodriguez suggests allocating enough hours between this and a weightlifting session (such as doing sprints in the morning and lifting at night) or simply devoting a day to just this kind of high-intensity training.
"Do what works for you," Rodriguez concludes. "And remember to do the type of cardio you most enjoy, do it when you like and switch it up so you stick with it."