4 Ways To Ramp Up Your Fat Loss
Heading out the door? Read this article on the new Outside+ app available now on iOS devices for members! Download the app.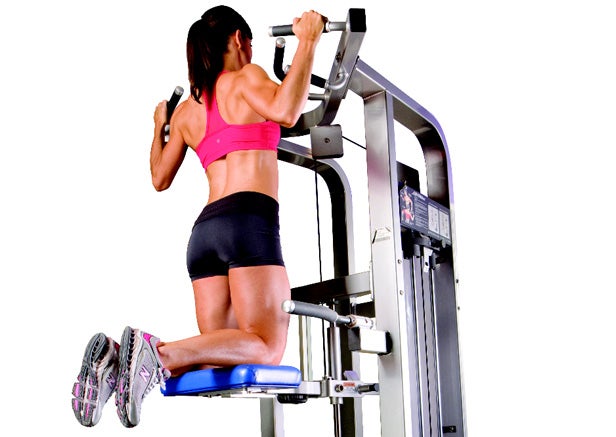 Become a Spice Girl.
Capsaicin, the compound that gives chili peppers their hotness, lights a fire in your metabolism as well as on your tongue. Recent research indicates that eating one tablespoon of red or green chilies can give you a temporary metabolic spike of up to 23 percent. To increase your fat-burning potential, chop up some chilies and add them to a meal an hour before working out. Other great options include cayenne, white pepper, black pepper and jalapenos, according to Robyn L. Goldberg, a registered dietitian based in Los Angeles.
Always eat breakfast.
According to a study published in the American Journal of Epidemiology, participants who did not eat breakfast and rev their metabolism early in the day gained two times more weight over time than those who did.
Skip the cosmo.
A study at the University of California, Berkeley revealed that having just two alcoholic beverages could slow fat-burning by up to 73 percent. Your liver converts the alcohol into acetate and starts using that as fuel instead of your fat stores. Limit your imbibing for best fat-burning results.
Don't skimp on sleep.
There is a direct link between metabolism and circadian rhythm – your daily pattern of activity versus rest — according to a new study from the University of California, Irvine. Findings suggest that maintaining a proper sleep pattern – between six and eight uninterrupted hours a day — and a clean, healthy diet play a key role in maintaining an elevated and healthy metabolism. Lack of rest and sleep disruption can lead to obesity-related illness and accelerated aging, so turn off the television and go to bed already!