Wiser Beyond Her Years
After a devastating accident nearly ended her career, Whitney Wiser proves that resiliency always wins.
Heading out the door? Read this article on the new Outside+ app available now on iOS devices for members! Download the app.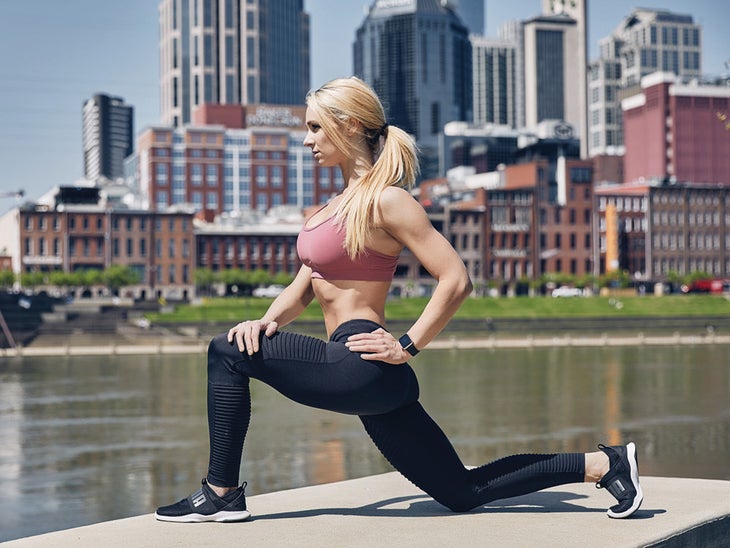 Whitney Wiser has always been athletic, but after graduating from college, she was at a loss about how to fuel her athletic and competitive nature. While she was bartending in Nashville, Tennessee, in 2009, a local trainer mentioned figure competition.
"It piqued my interest enough to take the challenge," Wiser says. "I took second place in my first competition, but I knew I had the ability to get first." But before she could even consider her plan of attack on the podium, her life was put on hold.
From Victim to Victory
In 2011, Wiser was struck by a car. She got caught under the vehicle, dragged across a parking lot and run over by the rear tire. The driver then fled the scene, leaving her with a crushed spine, multiple broken ribs, skin lacerations and extensive nerve damage. Wiser was rushed to the emergency room where she underwent immediate back surgery to fuse her spine. Amazingly, after only a week in the trauma unit, Wiser had moved on to physical therapy and was learning how to walk again.
"God saved my life that day," she says. "The mental battle was far worse than the physical battle at times." But she persevered, and in 2014, Wiser finally got her first-place finish and earned her pro card.
Helping Hands
Since then, Wiser has competed in more than 30 shows. She works as a posing coach and personal trainer day to day and has recently shifted her focus from being onstage to behind the scenes.
"After competing as a pro all over the world, I was sitting on a judging panel for a competition and realized how male-focused these shows are; by the time the female athletes get onstage, they are rushed through," she says. "These women train and diet hard for months, and they deserve to stand onstage and be as supported as possible." From that realization, Wiser created the concept of an all-female competition and the NPC Nashville Fit Show was born. It debuted in May 2018.
Outside of her training business, Wiser hopes to inspire other women and help them build their self-confidence so they can reach their dreams regardless of what obstacles they may encounter. "I have no special skills that allow me to succeed — no superior intelligence, no superior athletic abilities," she says. "I'm simply too stubborn to quit or give up on something that I believe in. The ability to be resilient and to move forward after a setback is all anyone needs."
The Easiest Protein Pancakes Ever
Makes 1 serving
"Optimum Nutrition's Casein protein makes the best protein pancakes because casein has a thicker, fluffier texture," Wiser says. "I prefer these pancakes slightly undercooked in the middle and crisp on the edges. Sometimes I add toppings like fruit, natural peanut butter or sugar-free syrup."
Ingredients:
1 heaping scoop
Optimum Nutrition
Casein protein powder (vanilla or chocolate)
½ cup liquid egg whites
1/3 cup water or almond milk
2 tbsp PB2 powdered
peanut butter (optional)
Directions:
In a bowl, mix all ingredients together. Heat a skillet over medium-high and coat with cooking spray. Pour batter into skillet and cook until bubbles begin to form on top, about 2 to 3 minutes. Flip and cook another 1 to 2 minutes on the other side. Repeat for remaining batter.