Five Foods To Fight PMS
Banish this monthly nuisance with these foods that are scientifically proven to reduce the mood swings and physical discomfort that comes with it.
Heading out the door? Read this article on the new Outside+ app available now on iOS devices for members! Download the app.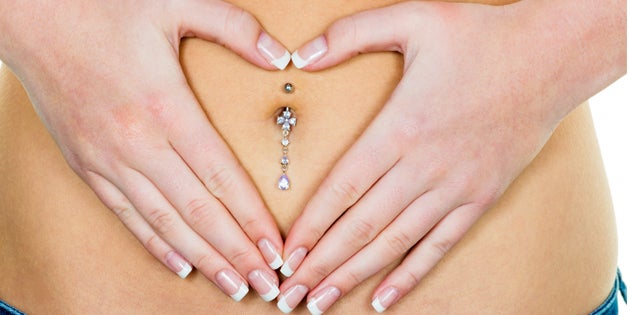 Every month like clockwork (mostly), we get the reminder that we are women: our menstrual cycle. And if you are part of the 85 percent of those who are lucky (Ha!) enough to experience PMS (premenstrual syndrome), you enjoy breast tenderness, abdominal bloating, appetite changes, depression, anxiety and the general crabbiness that accompanies it.
Luckily, PMS doesn't have to be a pain. By adding the right foods to your diet to get certain vitamins and minerals, you can lessen its severity. Read on to find relief.
Salmon
"This superfood is number one with its superior ability to fight virtually all PMS symptoms!" says Anne Talbot-Kleeman, RN, of EatAndBeFit.com. Salmon is extremely high in omega-3 fatty acids, which have been linked to improving mood and cognitive abilities. "Other health benefits of consuming salmon are attributed to the amount of B vitamins—help with energy and mood, vitamin D —reduces stress and tension, and selenium—aids in natural hormone balance," she says. Try this easy grilled salmon recipe next time you're PMSing.
What's more: Research out of the Nurses Health Study found that women with high intakes of the B vitamins thiamine and riboflavin from food sources, such as oily fish like salmon and mackerel, had lower incidences of PMS.
Wheat Germ
In a study published in Iranian Journal of Pharmaceutical Research, 100 women took 400 mg capsules of wheat germ extract or placebo three times a day, from day 16 until day 5 of the next menstrual cycle for two consecutive months. The results were pretty impressive: Those who took the wheat germ experienced a nearly 64% reduction in physical PMS symptoms, and a 66% reduction in psychological symptoms.
See AlsoBanish PMS
Here's why it works: it contains calcium, magnesium, vitamins D, B6 and E. All these compounds have been linked to either reducing the physical or the psychological symptoms of PMS.
Broccoli
"Rich in B vitamins like folate and B6 and calcium makes broccoli a great choice for alleviating PMS symptoms," says Thomas Kleeman, MD, of MD Fitness. "Cruciferous vegetables that contain calcium, such as broccoli may be able to help lower blood pressure and alleviate PMS cramping."
Spinach
As a rich source of non-heme (or non-meat) iron, this leafy green vegetable could help diminish the occurrence of PMS suggests a 2013 American Journal of Epidemiology paper. This emerald green leaf also provides a vegetarian option of getting thiamine and riboflavin. These B vitamins when consumed through food have also been linked to reduced PMS symptoms.
Ginger
Just as you may take ginger to alleviate nausea associated with pregnancy, eating ginger might lessen PMS symptoms, suggests an ISRN Obstetrics and Gynecology paper. In this small study, subjects took two 250 mg ginger capsules daily from seven days before to three days after menstruation for three cycles and recorded the severity of their symptoms daily by record scale questionnaire. After the first month, the ginger-taking group experienced significantly reduced severity of mood as well as physical and behavioral symptoms. Considering that 250 mg is equal to .05 teaspoon, it's easy to sneak this spicy root into your diet.
Lastly, "it is important to drink plenty of water and eat plenty of high-fiber fruits and veggies to keep you GI system moving along and help reduce bloating," says Rebecca Blake, MS, RD, CDN, director of clinical nutrition at Mount Sinai Beth Israel in New York City. Also, by staying hydrated you may reduce the occurrence of cramping.