Liquid Assets
When temperatures rise, getting enough fluids to stay hydrated is key. Try these tips and products to keep your fluid levels up.
Heading out the door? Read this article on the new Outside+ app available now on iOS devices for members! Download the app.
It's the dog days of summer and the heat is on. And that can leave you hot, sweaty and dehydrated. Your body cannot function properly without enough fluid, and dehydration can slow your metabolism, muck up your glowing complexion and zap the energy from your workouts. That's why you need to make it a priority each day to take in enough fluids to stay hydrated. Particularly so if your fitness plan includes outdoor pursuits where you're sweating buckets. To keep fluid levels topped up, here are some diet tips and products that can help you effortlessly drink it up.
Feed Your Thirst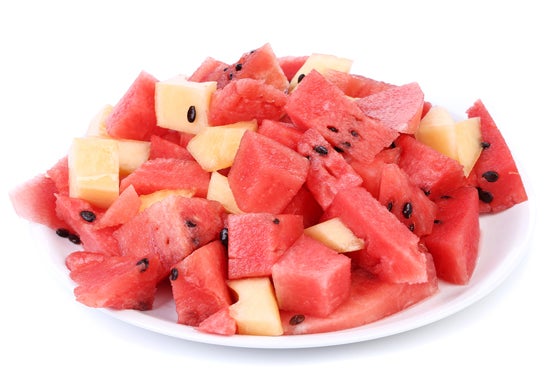 You don't have to just drink water all day to stay hydrated. You can eat your H2O, too. Some of the best fruits and vegetables at summer markets are also packed with water. Crunchy and peppery radishes are about 95% water by weight. Sun-kissed peaches are nearly 90% water. Made up of 92% water by weight, slices of watermelon are a sure-fire way to take in more liquid. Cantaloupes, cucumber, celery, apricots, sweet peppers, zucchini and blueberries are also items with high water content. As a bonus, you'll also take in the disease-thwarting nutrients and antioxidants that these water-logged gems contain. And because they harbor so much liquid they are also low in calorie density making each bite waistline-friendly.
Filter Your Water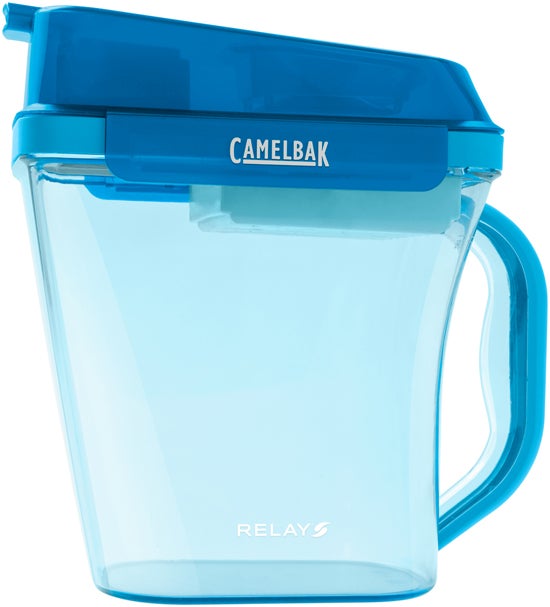 Bottled water is an environmental no-no, so you should filter your own tap water. The beauty of the new and sleek CamelBak Relay water filter is that in contrast to the sloth-like drip filters, this one filters water from the tap at a blazing speed so you don't have to watch the clock to drink up when feeling parched. The double filtration system not only filters H2O as it goes in but again as it goes out for a purer tasting drink. What's more, the no-spill locking lid does away with any worry that you'll end up with a lake on your kitchen floor.
CamelBak Relay, $37
Sip A Smoothie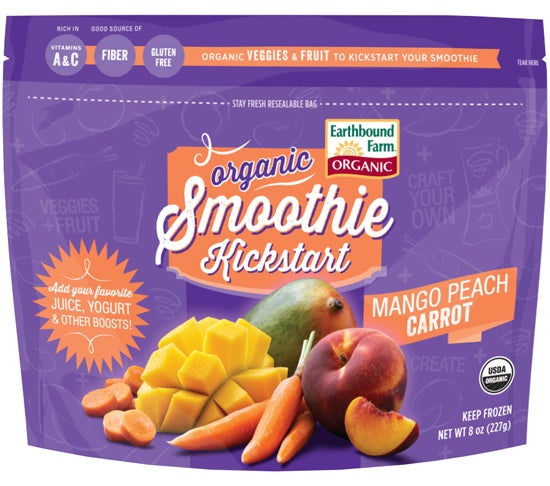 There is nothing better than a frosty smoothie to beat the heat and quench your thirst. But gathering up all the ingredients can be a hassle. Enter the inventive Earthbound Farm Smoothie Kickstarts. Each bag contains a mixture of organic frozen fruits and vegetables such as blueberries, kale, carrots and mango that are ready to whirl up into a water-rich, nutritionally charged smoothie. Try blending up a bag with coconut water and plain Greek yogurt.
Earthbound Farm Smoothie Kickstarts, $3.99/ 8 oz. bag
Meet Your Matcha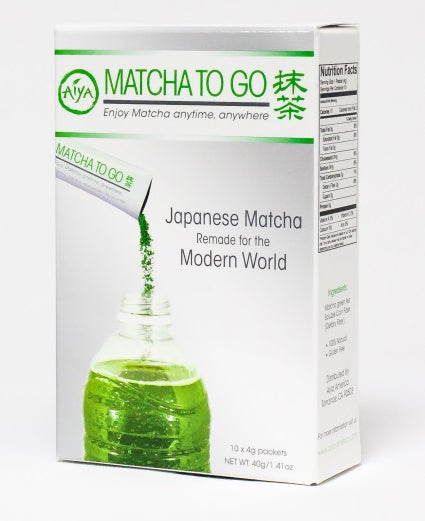 Laced with fat-fighting and anti-aging antioxidants, green tea has become a favorite drink among the fitness savvy. Well, green tea meet your matcha. Matcha is the star of the centuries-old Japanese tea ceremony and is made by grinding tea leaves into a very fine powder. So when you drink matcha you're consuming the entire tea leaf instead of just the liquid the leaves were steeped in as in the case of other green teas. The upshot is that you're going to sip a huge wallop of antioxidants. In fact, A University of Colorado study found that matcha contains up to 137 times more antioxidant firepower than traditional tea. Most tea-focused stores sell matcha or grab a box of the handy Matcha to Go Stick-packs at aiyamatcha.com. But who has an appetite for a steamy mug of matcha when the mercury is soaring. Thankfully, green powder can be used to make this wonderfully cold drink in a flash.
1 cup water
¾ teaspoon matcha tea powder
1 teaspoon honey
½ teaspoon fresh ginger
½ cup ice cubes
Place all of the ingredients in a blender in the order listed, and blend until smooth.
Matcha to Go Stick-packs at aiyamatcha.com, $18.80/box of 10
Flavor Your Water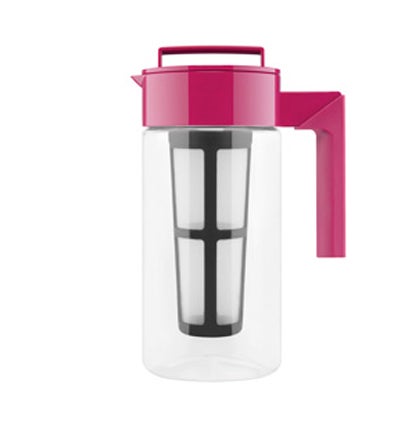 While plain water can be as exciting as lawn bowling, infusing it with various calorie-free flavors is sure to excite your taste-buds. Simply arm yourself with a water infuser container and place some loose-leaf tea, tea bags, hibiscus flowers or snipped mint from the garden into the infuser. Fill container with hot water, let steep and then chill. You can also use lemon, orange, cucumber, strawberry or watermelon slices to jazz up cold water. We like Takeya iced tea beverage system that includes a heatproof, BPA-free container and a fine mesh infuser that allows plenty of room for tea leaves to expand and maximize flavor. Also try their pre-measured tea blends for a summers worth of heat-beating sugar-free iced teas.
Takeya, $24.99/1 qt. container, $9.99 for the fruit infuser
Make Gazpacho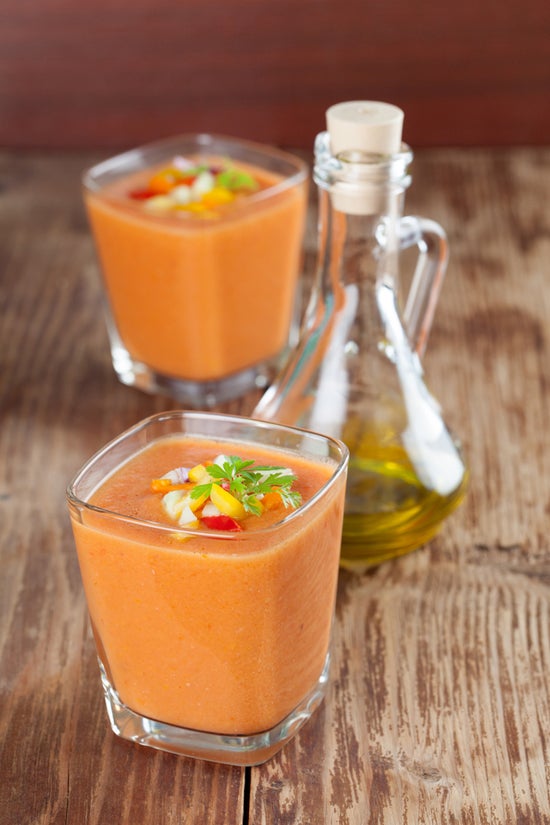 Bikini season is hardly the time when you crave hot soups. That's why gazpacho is the perfect solution for a low-calorie summer soup. Traditionally, gazpacho is a soup with Spanish origins made by blending together water-packed vegetables like tomatoes and cucumber and then chilling. But who says gazpacho has to be made with tomatoes? After first slurp, this peach version is sure to become a fixture in your summer menu.
⅔ cup water
2 lbs. ripe peaches (about 6 medium sized), pitted and chopped
1 yellow bell pepper, seeded and chopped
½ English cucumber, peeled and chopped
2 scallions, sliced
1 jalapeno pepper, seeded and minced (optional)
2 garlic cloves, minced
3 tbsp. chopped fresh basil or fresh mint
3 tbsp. extra virgin olive oil
2 tbsp. white wine vinegar
¼ tsp. sea salt
¼ tsp. black pepper
Place all of the ingredients in a food processor container or large blender container and blend until smooth. Chill in the refrigerator for at least 2 hours before serving. Garnish options include microgreens, diced feta cheese, chopped avocado and/or additional chopped peaches.
Power Up Your Water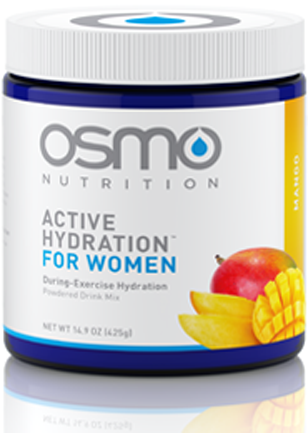 Whether you're hiking in the woods or going the distance on your bike, a sports drink can provide the necessary carbohydrates and electrolytes to help you squash performance-sapping dehydration. But most store-bought sports drinks contain too much sugar and sketchy artificial colorings to be considered optimal fuel. That's why you should fill your water bottle instead with the offering from OSMO. Their tasty mango-flavored women-specific hydration powder is designed to provide a more conservative amount of carbs, along with optimal levels of electrolytes and B vitamins to help you push the pace. And unlike some of the competitors, their powder mixes easily with water so you're not left with a layer of paste on the bottom your bottle. When temperatures are soaring, also try the OSMO preload hydration powder.
Active Hydration for Women, $20
Freeze It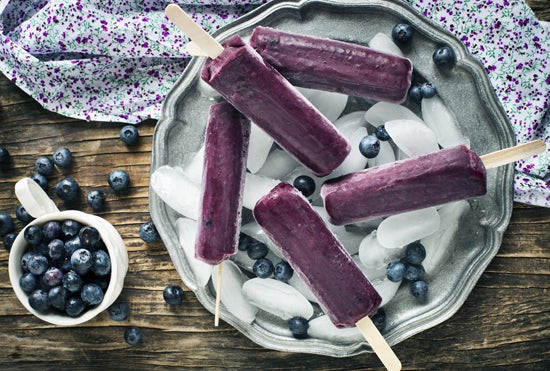 Not just for kids, homemade pops are a chilly way to take in more fluid and antioxidant-laced fruits. You can also up the health ante by blending in items like yogurt, nut butters or even matcha powder. For all the popsicle inspiration you can handle, try searching for pop recipes at TasteSpotting or foodgawker. Or lick up these almond blueberry pops.
1½ cups unsweetened almond milk
1½ cups blueberries
Juice of ½ lemon
2 tbsp. pure maple syrup
2 tsp. vanilla extract
Place all of the ingredients in a blender container and blend until smooth. Pour into popsicle moulds and freeze.
Chill It Out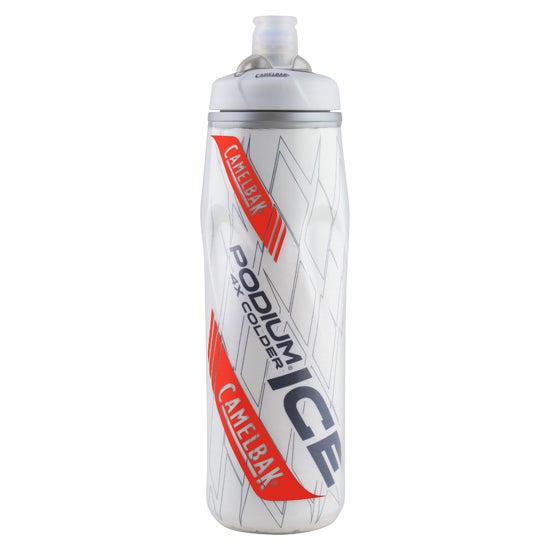 Here's more proof that CamelBak is in the business of keeping you hydrated. The roomy Podium Ice Water Bottle has a lock-out option for spill-proof transport and is insulated to keep your water or sports drink cooler for much longer. An important benefit considering that a Journal of the International Society of Sports Nutrition study found that sipping cold fluids during exercise in the heat can improve performance by lowering your core body temperature. To help keep your fluid even colder during exercise or a day at the beach, slip in a few ice cubes.
CambelBak Podium Ice Water Bottle, $25/21 oz. bottle