Seeds of Change
This high-protein superfood is a mighty powerhouse for your physique.
Heading out the door? Read this article on the new Outside+ app available now on iOS devices for members! Download the app.
What do you think of when you hear "hemp"? Most likely you think of stoners, Grateful Dead concerts or the groovy antics of Cheech & Chong. However, a number of forward-thinking companies are working hard to bring something else to mind first: superfood. That's because the various guises of hemp food contain a number of high-flying nutritional benefits meaning it should no longer be the butt of weedy puns.
Indeed, hemp food is surging in popularity. According to the Hemp Industries Association sales of hemp food (and hemp beauty products) grew about 24% from 2012 to 2013. You can now find sachets of hemp seeds everywhere from your local health food store to mega marts, and it's being pumped into a range of supermarket items like cereal, frozen waffles and granola bars.
But rest assured that there is no reason to worry that infusing your diet with hemp will give you the munchies. Though hemp food is sourced from a variety of Cannabis, the plant that produces the seeds and protein powder you see on store shelves contains extremely low levels of the psychoactive substance THC. In fact, a number of companies are part of the Test Pledge (testpledge.com), a pledge that their hemp foods won't supply amounts of THC that would show up on a drug test.
Those in the know also trumpet hemp for its sustainability. For starters, hemp grows very well sans pesticides and with little need for water — particularly important as water becomes increasingly scare in the growing percentage of the nation that is stricken by regular droughts. To further bolster its eco cachet, hemp is never genetically modified.
While most of the hemp flowing into American stores is grown in Canada, restrictions on growing industrial hemp is easing in the U.S. as its economic merits gain recognition. Here's how to get your hemp on.
Hemp Seeds
The seeds of the hemp plant are very much edible, and once hulled are sold in an increasing number of stores as hemp seeds or hemp hearts. (You can find seeds sold with the hull still intact but these can be hazardous to any dental work and are less versatile in cooking). It's easy to become smitten with their creamy texture and a flavor that's reminiscent of a pine nut and sunflower seed lovechild. And they are very much worthy of their "super-seed" hype. For starters, hemp seeds deliver roughly twice the amount of protein as that found in chia or flax — about 10 grams in a three-tablespoon serving. A sprinkle here and there can also upgrade your diet with an array of must-have nutrients including zinc, phosphorous, magnesium and energy-boosting iron. Your body will also benefit from the essential fatty acids and dietary fiber the tasty little gems contain. What's more, hemp is Paleo-friendly and hypoallergenic making it safe to use in a range of allergy specific diets.
Eat more: After one taste, salads and yogurt will never seem complete again without a generous sprinkle of hemp seed. Also adorn fruit salads, soups, stir-frys, roasted vegetables and oatmeal with the benevolent seeds. They also make a powerful addition to DIY energy bars, granola and baked goods. You can even use a high-powered blender to pulverize hemp seeds into buttery spread similar to peanut butter.
Hemp Protein Powder
Whey isn't the only way to pump up the protein in your post-training shakes. Hemp protein powder is made by milling hemp seeds into a fine powder. Based on the production method, it will contain various levels of protein and dietary fiber. A serving can have up to 20 grams of muscle-friendly protein. Powders that contain a higher protein-to-fiber ratio will tend to be less gritty.
Since the protein in hemp contains all the essential amino acids, somewhat rare in the plant kingdom, it's a valuable protein source for both vegetarians and carnivores. Further, hemp protein is highly digestible making it a boon to those who experience unwelcomed side-effects like bloating or gas after consuming whey or soy protein.
Eat more: Naturally, you can whiz hemp protein powder into smoothies, but also try replacing a quarter of the flour called for in baked goods, pancake or waffle recipes with hemp protein powder to make them more conducive to a lean, mean physique. You can also try stirring some into hot cereals like oatmeal for a protein boost.
Hemp Oil
Greener than Greenpeace, this up-and-coming oil is made by squeezing the heck out of hemp seeds causing them to release their verdant oil. From a nutritional standpoint, hemp oil is praised for its ideal ratio of essential omega-6 and omega-3 fatty acids, which gives it anti-inflammatory and heart-boosting powers. A diet rich in these fats also encourage better skin health so you can keep on looking your best on the gym floor. This salubrious oil is also a rare food source of gamma linolenic acid, a fat that appears to also have anti-inflammatory prowess. To preserve freshness, hemp oil should be stored in the refrigerator once opened.
Eat more: Hemp oil is too delicate to be heated, so keep it out of the frying pan and instead save if for use in salad dressings, dips and pestos – basically anywhere you would use extra-virgin olive oil.
Hemp Milk
This addition to the ever-expanding line-up of non-dairy beverage is made by blending hemp seeds with water to produce a drink with a distinctive earthy-nutty flavor. Lactose-free hemp milk contains more protein than almond, rice or coconut milk beverages and also provides higher levels of heart-healthy omega-3 fat. If you want to sidestep sugary calories, however, opt for versions labelled "unsweetened."
Drink more: Enjoy a glassful straight up or try the great white in smoothies, chai tea, baked goods, pancake batters and pureed creamy soups minus the moo.
The Hemp Pantry
These companies make it easy to join the growing legions of people bellowing a resounding Hemp, Hemp, Hooray!
Manitoba Harvest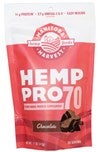 The world's leading hemp food producer offers a stellar selection of hemp protein powders, hemp hearts and hemp oil. Manitoba Harvest
Nutiva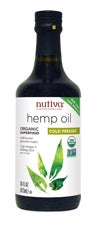 This socially and environmentally responsible company can hook you up with organic hemp seeds, cold-pressed hemp oil and hemp shake mixes. Also tame your sweet tooth in a healthier way by nibbling on their addictive O'Coconut Hemp & Chia snacks. Nutiva
Navitas Naturals

Their impressive line-up of global superfoods includes hemp powder, hemp seeds and a deliciously chewy Blueberry Hemp Power Snack that you'll want to stash in your gym bag or office desk. Navitas Naturals
Living Harvest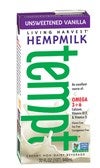 Sip their hemp milk and be sure to try the inventive protein-rich hemp tofu and dairy-free hemp yogurt. Living Harvest
Bob's Red Mill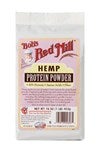 Known for offering a dizzying array of grains, you can also count on Bob for your hemp powder and hemp seed needs. Bob's Red Mill
KIND

Hemp seeds help give their tastebud-awakening savory Strong & Kind bars such as Hickory Smoked and Roasted Jalapeno notable amounts of muscle-friendly protein. KIND
Amazing Grass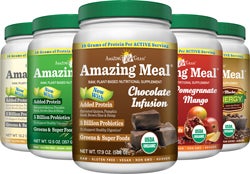 Their Amazing Meal powders including Vanilla Chai and Café Mocha offer a powerful blend of hemp protein, greens, probiotics and antioxidants. Amazing Grass