How to Start Olympic Weightlifting Safely
Find a good coach who can teach you the foundations of Olympic lifts and watch your overall fitness level soar!
Heading out the door? Read this article on the new Outside+ app available now on iOS devices for members! Download the app.
If you've never tried Olympic weightlifting — namely a snatch or a clean-and-jerk — but feel called to give it a go, you must first learn the foundations of these movements. Here's how to do it safely.
First, ask a qualified coach to show you what each lift should look like from start to finish, and then break it down piece by piece.
A good coach will start first with an assessment. What's your overhead range of motion? What does your thoracic mobility look like? Do you have good ankle range of motion? These questions and observations are essential in setting the stage for good mechanics and solid pain-free Olympic weightlifting.
A coach will determine what you can do currently and safely. Once an understanding of your baseline is established, you can work as a team to create a strategy to improve these positions. Working with a coach in this way will set a novice weightlifter up for success.
Once you have established a plan, you can begin working on positions with a PVC pipe, which is essentially weightless, with the intention to progress to a 35-pound barbell and eventually add additional weight.
I sat down with DJ Harris, head coach and owner of Tolland CrossFit, competitive CrossFit athlete and Level 2 CrossFit Olympic weightlifting coach. He shared some invaluable tips for those interested in learning more about this game-changing sport.
Breaking Down the Snatch
With the snatch, you first need to assess your ability to squat down to the ground with the bar (or PVC pipe) overhead. From there, you can move on to a snatch balance or snatch press-out, focusing on these static positions before moving into dynamic movement (moving the weight from the ground to overhead).
Next, your focus should turn to stance, grip and position.
Snatch Set Up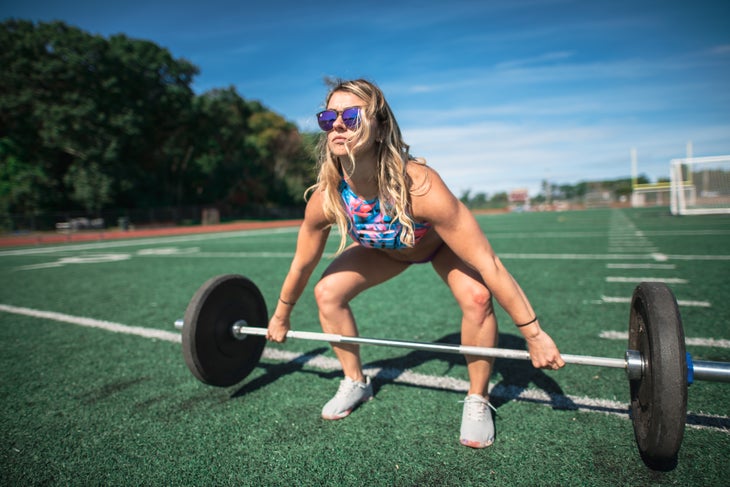 Snatch Scoop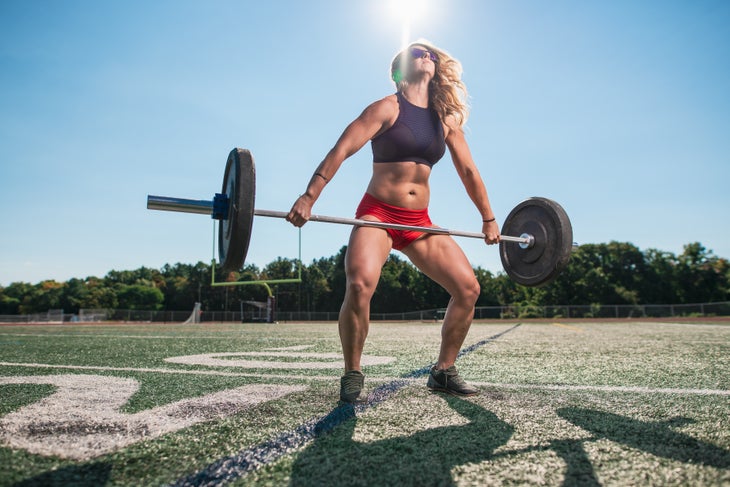 Snatch Press Under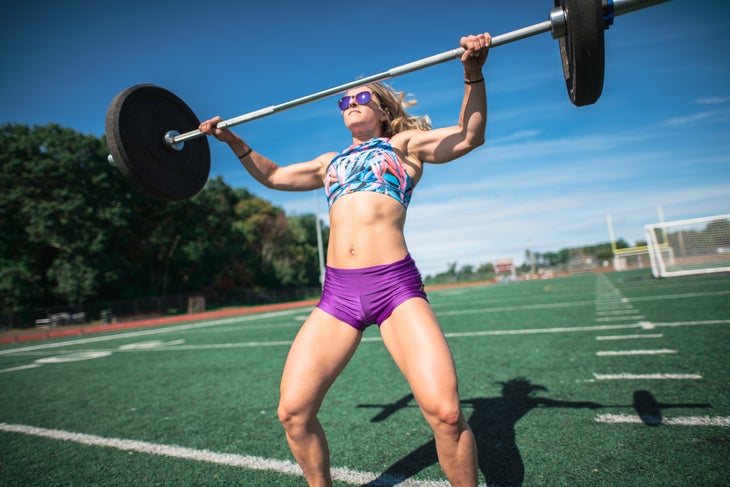 Snatch in Catch Position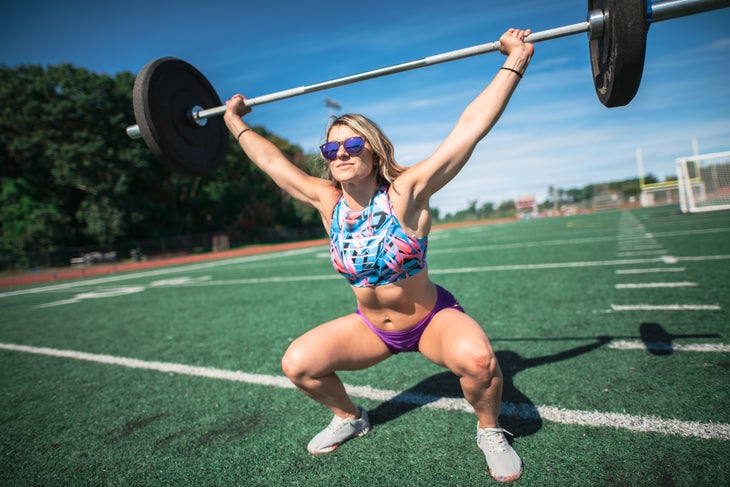 To progress from the ground to overhead, begin by driving your legs. Envision "spreading the floor" as you would in an air squat, keeping your hips and shoulders in the same line. Your chest should rise at the same rate as your hips as you drive your knees, backloading the posterior chain. In doing so, you set yourself in the proper launch position.
Once the bar reaches your knees, your hamstrings are ready to fire and you can begin to transition from the first pull (from the ground) to the second pull (at the knees).
The second and third pull are also commonly referred to as the "scoop," when you take the bar from your knees and bring it toward your hips. At this point, your body becomes more vertical as you transition to an upright torso and start to drive your legs.
The end goal is to reach "triple extension" with the bar — full extension at your ankles, knees and hips as the maximum amount of force is applied to the bar and you begin pressing yourself underneath in order to receive it.
Once you achieve this final position, all you are doing is performing an overhead squat in order to stand the bar up.
Taking the bar from the ground to the knees to the hips are all key components in completing the snatch and experiencing a successful lift.
The Clean-and-Jerk
Unlike the snatch, this lift is made up of two separate movements. The bar first travels from the ground to your shoulders and is received in what is known as the "front rack position." The bar is then pressed out overhead from your shoulders.
Moving from the snatch to the clean-and-jerk, your stance, grip and position will change. The bar is going to be received differently because your hands are more narrow.
Clean Set Up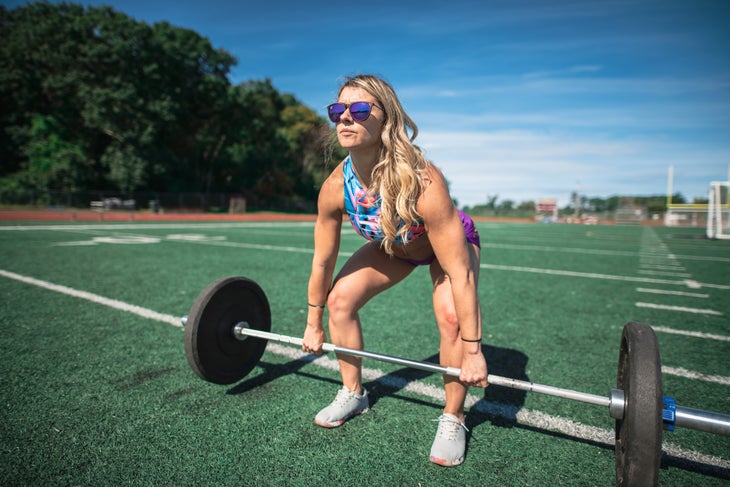 Clean Second Pull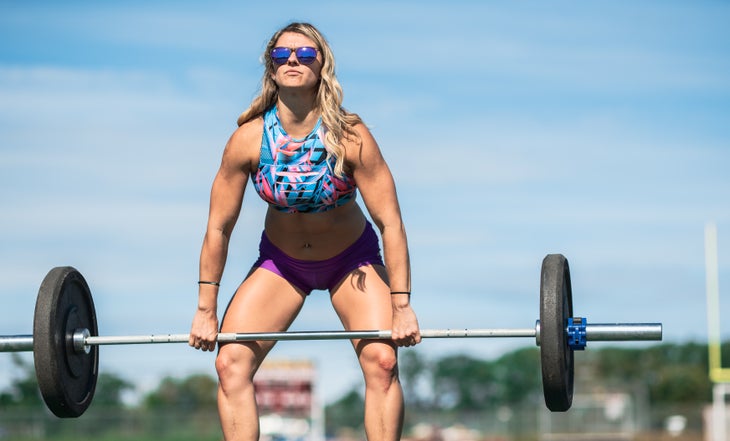 Clean Catch Position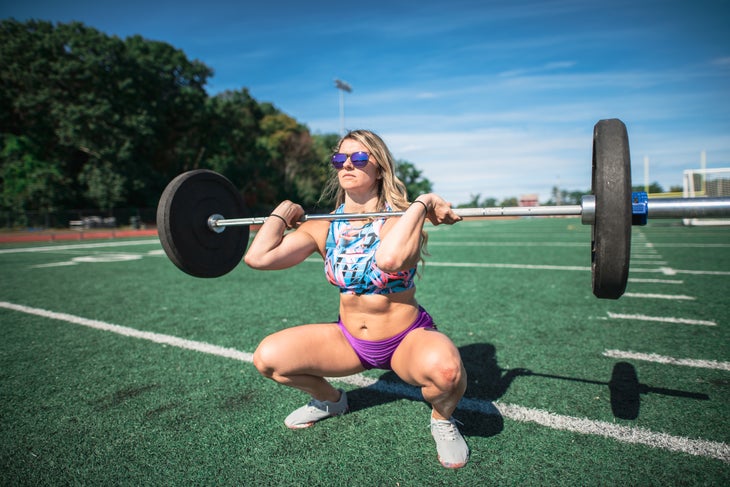 Jerk Dip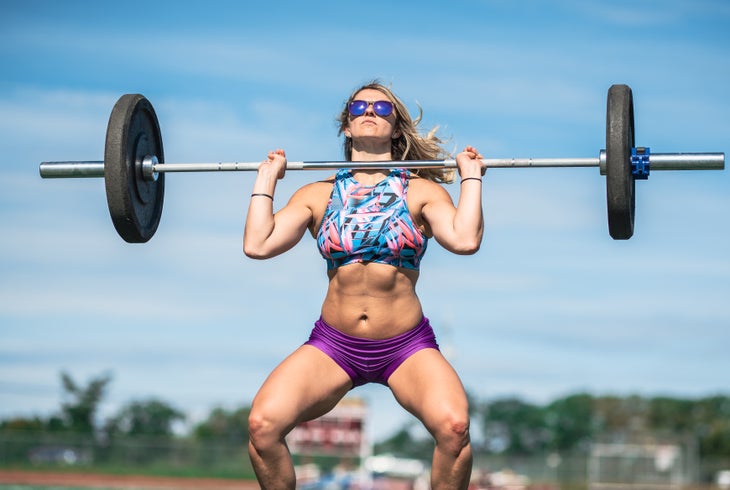 Jerk Full Lock Out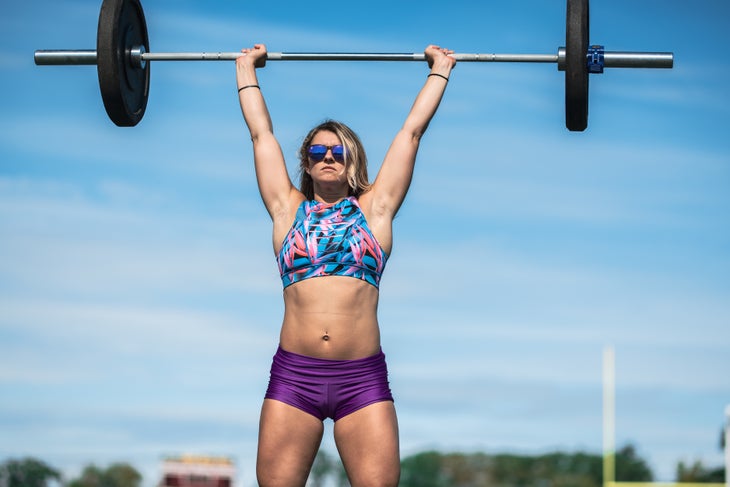 You may be able to snatch 100 pounds, but clean-and-jerk 125 pounds. What makes the difference? The distance to which the bar has to travel is far less in the clean-and-jerk.
Every other aspect of this lift remains the same outside of stance, grip and position. Instead of receiving the bar in an overhead stance, you are now pressing it out from your shoulders with a huge leg drive. The goal of this lift is the same: Take the bar from the ground to overhead.
With both Olympic lifts, you want to elicit the greatest amount of power to move the maximum amount of load.
Olympic Weightlifting for Better Fitness
Find a coach who turns any pre-existing fear of these Olympic weightlifting movements into excitement — someone who can work with you and your mechanics safely.
Fear of these movements dissipates when you are coached correctly and guided to reach your goals!
Over the years, Harris has watched many athletes circulate in and out of his gym. He's observed a clear correlation between increases in the clean-and-jerk and snatch and improvement in overall fitness.
When you're given the right tools to attain more power and explosiveness through Olympic lifts, your level of fitness will go up. According to Harris, it's a fact.