Heading out the door? Read this article on the new Outside+ app available now on iOS devices for members! Download the app.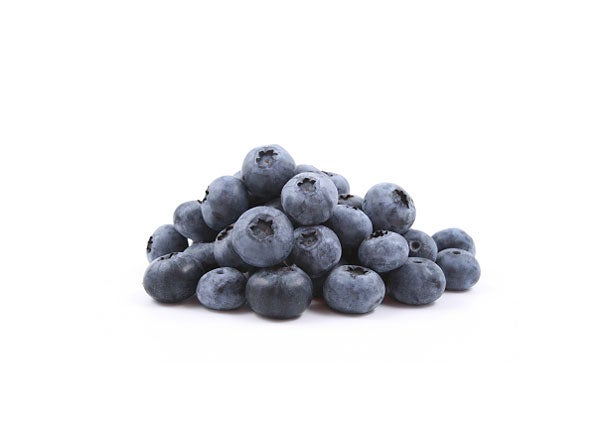 1. Blueberries fight wrinkles
The garnish in your morning oatmeal, blueberries can help reduce the signs of aging with their sky-high antioxidant content, particularly vitamins C and E, which strengthen collagen formation by reducing harmful free-radical damage. Researchers from the United States Department of Agriculture (USDA) found that a serving of blueberries provided the most antioxidants when compared to other common fruits and vegetables.
Blend it: Toss half a cup of blueberries into your shakes.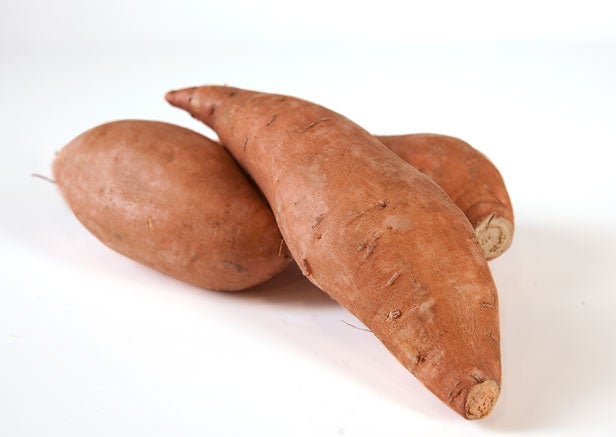 2. Sweet potatoes give you smooth skin
This orange, pointy-headed vegetable has a megadose of a beauty-boosting antioxidant: beta-carotene. Your body converts beta-carotene to vitamin A, which keeps your skin silky smooth. One serving of sweet potatoes provides more than double your vitamin A needs and has more than ten thousand micrograms of beta-carotene, which research is linking to sun damage protection.
Chop it: Cut a medium tater into cubes and bake, boil or steam for an easy side dish.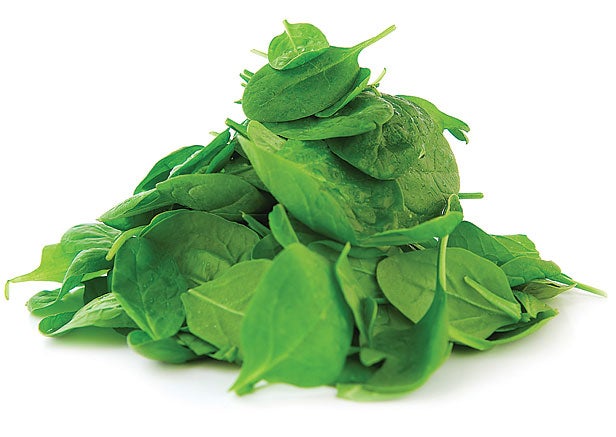 3. Spinach keeps the twinkle in your eye
Popeye relied on spinach for muscle power, but eating spinach might also be the reason he never needed eyeglasses. According to the USDA, one cup of cooked spinach provides the highest amounts of lutein and zeaxanthin – the antioxidants most noted for preventing vision loss – among vegetables. If your eyes get blurry from sitting in front of a computer all day, experts say boosting your daily diet with lutein-rich foods, such as spinach, may help save your sight.
Saute it: Add some olive oil, garlic and lemon juice and cook for two minutes.