"Beast Mode" Q&A With Vanessa Hudgens
The 30-year-old actress and singer shares how fitness fuels her success.
Photo: Michael/startraksphoto.com
Heading out the door? Read this article on the new Outside+ app available now on iOS devices for members! Download the app.
After nearly two decades of living in the spotlight — with a love-hate (well, mostly hate) relationship with working out — 30-year-old actress and singer Vanessa Hudgens has spent the past few years falling in love with health and fitness. Her passion developed from the remarkable feeling of self-acceptance she gained once she found her exercise calling. Hudgens attributes her confidence, courage and overall feeling of empowerment to the time she spends in heart-pumping workout classes, on a bike or on her yoga mat.
"I can't imagine life without fitness," Hudgens said. "It makes me a stronger person, physically and mentally."
Here's what she had to say after a recent workout with Propel Vitamin Boost: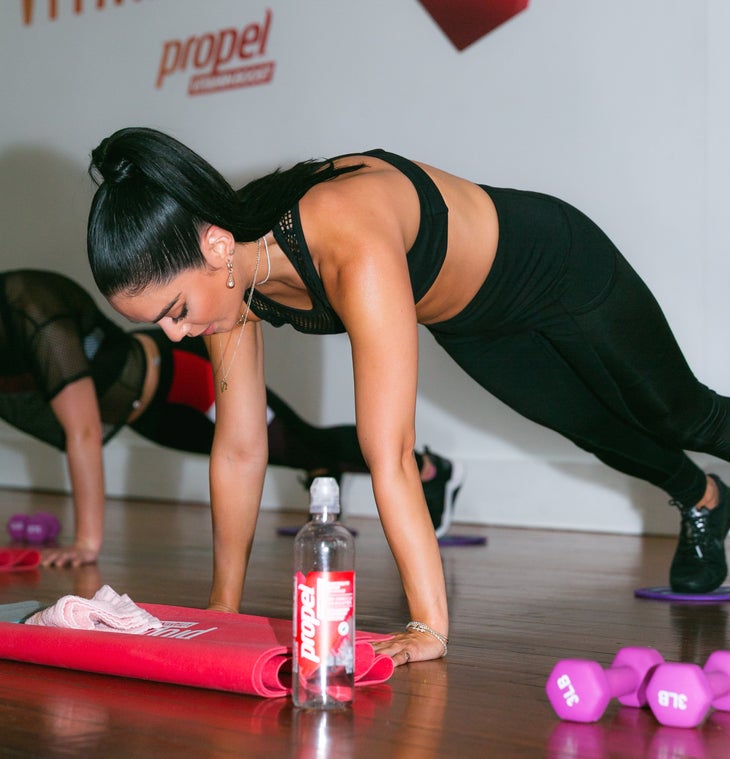 What's your fitness routine?
It's composed of three parts: SoulCycle, Reformer Pilates and yoga. I've been doing SoulCycle for the past seven years, and I'm still obsessed with it. I love Pilates because it doesn't feel high-intensity in the moment, but I'm always sore the next day. And yoga is great for my mental health, injury prevention and grounding.
How does fitness empower you?
To me, there's nothing better than tapping into "beast mode" — that moment where you want to give up because your body feels like it's about to fall off but something switches inside of you where your mind says, "It's go time. Let's get this." Whenever I have that moment in my workout, I leave feeling like a stronger and more empowered version of myself because I pushed through something uncomfortable.
I think it's important to bring that feeling into my everyday life and be uncomfortable — it's important for me as an artist, especially. When you're uncomfortable, you're growing and you're evolving. Feeling empowered is all about getting through those growing pains.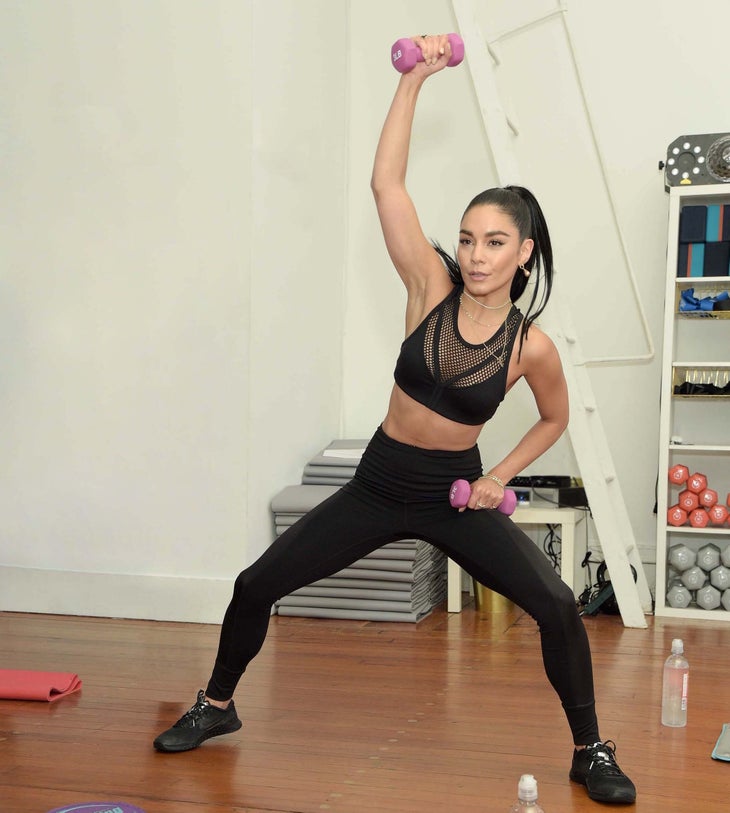 What would you say to someone struggling with confidence when it comes to fitness?
With fitness, you have to do it for you. The fact that you showed up for yourself is amazing — so pat yourself on the back! Remind yourself that you're doing this for you, even if you might feel like there is comparison or judgment, at least you know that you've got your own back by showing up to begin with.
What inspired you to create an activewear line with Avia?
There's nothing better than showing up at a workout class, looking in the mirror and feeling good about what you're in! When you go out with your girlfriends, you put on a nice dress and heals. So when it comes to working out, why not not put on a nice pair of leggings, a sports bra and a jacket that you actually feel cute in? My goal was to give women that but also to have items that are practical and functional.