5 Must-Have Nutrient-Dense Foods You're Missing Out On
Honor National Nutrition Month by adding these macronutrients and micronutrients into your favorite dishes.
Heading out the door? Read this article on the new Outside+ app available now on iOS devices for members! Download the app.
Are you getting tired of eating the same ol' nutrient powerhouses every day? Could your favorite meals use a little nutrient boost? Are you searching for fresh ideas to help give your kitchen a spring-clean makeover? Then start by celebrating National Nutrition Month with Alexandra Catalano, a holistic nutritionist and creator of the popular lifestyle brand Eat Cute. She's sharing five ingredients that might not be on your radar currently but pack an important punch when it comes to nutrition.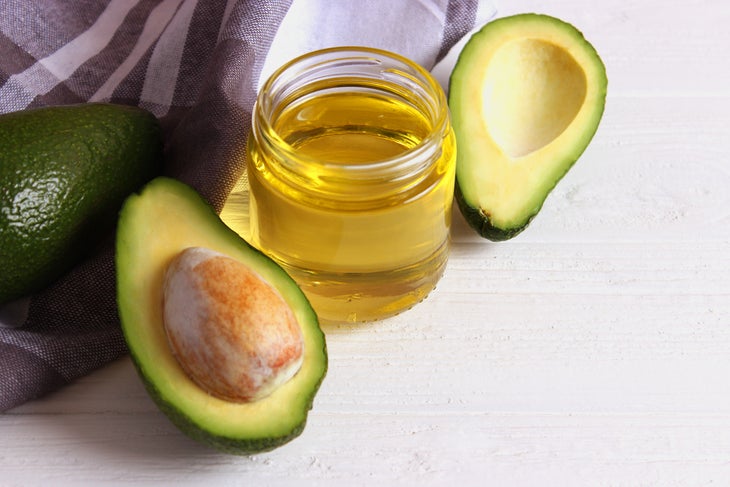 1. Avocado Oil
"Avocado oil is a beautiful, high-quality fat packed with a bevy of health benefits such as lowering blood pressure, improving nutrient absorption, and nourishing your skin and hair," Catalano says. "It's high in monounsaturated oleic acid, which is why it is so perfect for helping reduce bad cholesterol." Because it has a medium smoke point, which makes it ideal for using on lower-heat cooking or on uncooked foods — try using avocado oil in salad recipes instead of your go-to olive oil. When purchasing avocado oil, look for labels that state it's organic, unrefined, cold-pressed and extra-virgin.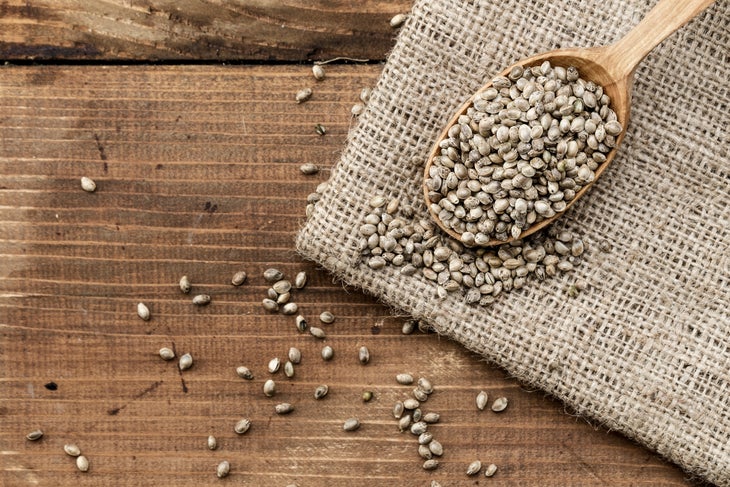 2. Hempseeds
Hempseeds or hemp hearts are the seeds of a hemp plant — their nutty flavor profile not only tastes delicious but also serves as a wonderful source of fiber, fat and protein. "Hempseeds are rich in fiber and can keep you feeling fuller longer and aid in digestive health," says Catalano, noting that 1 ounce of hempseeds contains 9.2 grams of protein. "I love adding hemp seeds to my morning smoothies or enjoying hemp milk in my coffee or in baking." She recommends buying organic and storing them in your fridge in an airtight jar or container because they are sensitive to heat and light.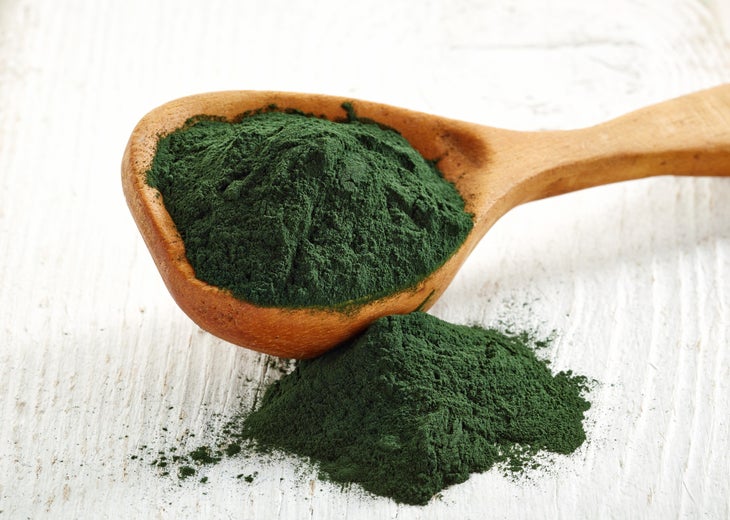 3. Spirulina
It's no wonder spirulina is one of Catalano's favorite superfoods — this blue-green algae contains protein and is packed with antioxidants. "Some major benefits include helping fight off candida because of its anti-microbial properties, boosting energy and pulling heavy metals out of the body," she says. Try adding spirulina to smoothies or homemade protein bites, or simply add a small spoonful to water or juice. (The sweetness from the latter will help offset its earthy taste.) Choose brands that are organic and non-GMO, and Catalano recommend steering clear of spirulina coming from India and China because of their higher amounts of heavy metals. Store open containers in the fridge, and consume within a few months of opening.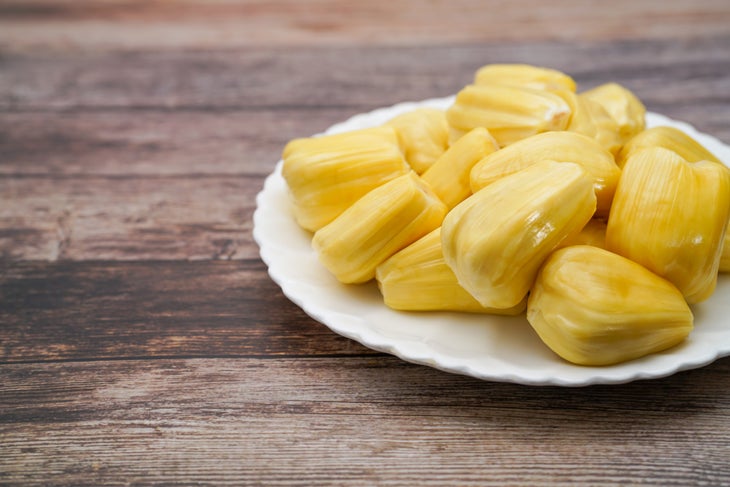 4. Jackfruit
Not familiar with jackfruit? You may have seen it at the grocery store and wondered what the heck it was — it's one of the largest fruits in the world, reaching up to 100 pounds. "Jackfruit is becoming incredibly popular as a meat substitute, is packed with antioxidants and is rich in magnesium," says Catalano, describing the highly versatile fruit as having a banana-like flavor with a meat-like texture. "Jackfruit is also wonderful for improving digestion because its seeds are rich in fiber." If you choose canned jackfruit over fresh, avoid products that contain additives like sugar, soy or chemicals. What makes jackfruit ideal for cooking is its ability to take on whatever flavoring you season it with — Catalano likes jackfruit grilled with sugar-free barbecue sauce and veggies, but you also can use it in soups, baked goods, chips and jams.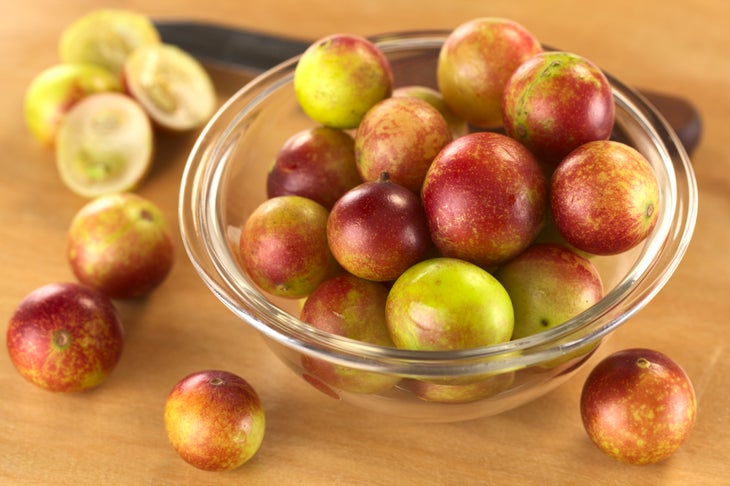 5. Camu Camu
Found in the rainforests of the Amazon in Peru and Brazil, camu camu is made from the berries grown on this shrub. "It's the perfect superfood to enjoy year-round because of its incredible vitamin C content," Catalano says. "This powerful berry is also rich in manganese and carotenoids that help fight off disease, and it's wonderful for boosting the immune system and helping block free radicals." You can find camu camu in powder form at your local health food store, and simply add it to beverages. Since its taste is very tart, it also pairs well with desserts, such as homemade coconut ice cream. Look for camu camu that is organic, non-GMO and is free of synthetic additives like soy, corn and chemicals.