5 Tips for Ultra-Fast Workout Recovery
From CBD creams to stretching, trainer and health coach Katie Austin shares her secrets.
Heading out the door? Read this article on the new Outside+ app available now on iOS devices for members! Download the app.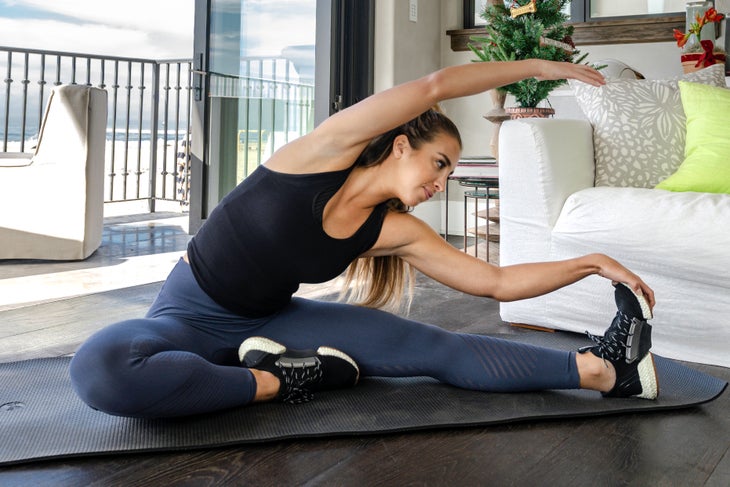 When you're focused on achieving a fitness goal, nothing can stand in your way — except, perhaps, an injury. But what about fatigue, muscle soreness and joint pain? Some hardcore athletes swear by the "no pain, no gain" mantra, but that's not always the best advice. In fact, it could end up being detrimental to your progress in the long run by causing a decrease in performance, which could even lead to a dreaded injury.
That's why certified trainer and health coach Katie Austin — daughter of fitness icon Denise Austin — believes so firmly in moderation versus beating up your body. Having starred in workout videos since she was just 7 years old, fitness has been ingrained in Austin's mind since day one. In college, she played lacrosse at the University of Southern California, and today, she offers up daily workouts on her website and fitness app. Through all this, one thing has remained constant: her need for proper recovery in between workouts.
"Recovery is often a neglected step in today's hardcore workouts," she says. "People forget to do stretching and the other things that matter, which can actually be the most important part of the process."
So how does Austin incorporate recovery into her hectic routine? Here are her top tips:
Because it's so important to fuel your muscles after a tough workout, Austin always ends each sweat session with a protein drink. One of her favorites? A berry smoothie with nut butter, protein powder and coconut water.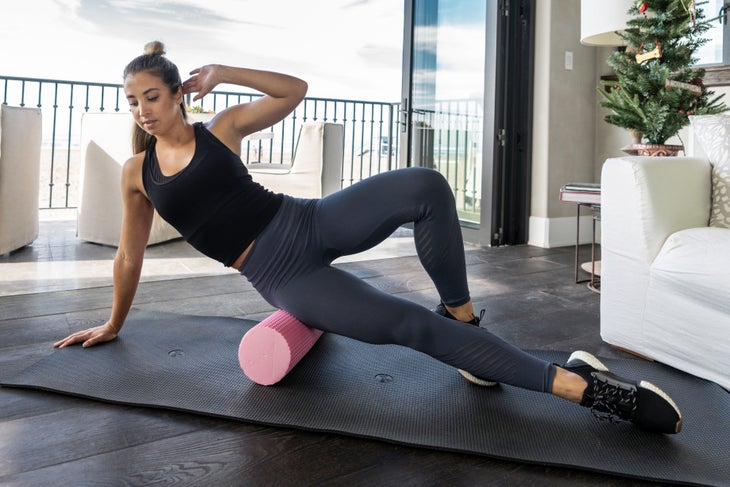 At least three times a week, you'll find Austin spending five to 10 minutes foam rolling after a workout. "You can also use a lacrosse ball to roll out your muscles or pay for a massage," she says. "All these are great ways to improve mobility." If you haven't jumped on the bandwagon yet, check out these five foam-rolling moves for your entire body.
Austin has weaker wrists, which can slow down her workout. Since she needs to be able to perform at her peak, she relies on cannabidiol cream. Her favorite is Medterra topical rapid cooling cream. "I rub this on my wrists in the morning and again at night, and it allows me to be more engaged in push-ups and other moves," says Austin, who explains that it's just like putting on a lotion, which means she doesn't have to add any extra steps to her routine.
"Growing up, my mom didn't allow me or my sister to take over-the-counter pain medications and always pushed us toward natural remedies," she says. "I'm so grateful for a chemical-free solution to my aches and pains, which I believe is the best way to heal your body. The CBD cream allows me to continue doing the moves I love."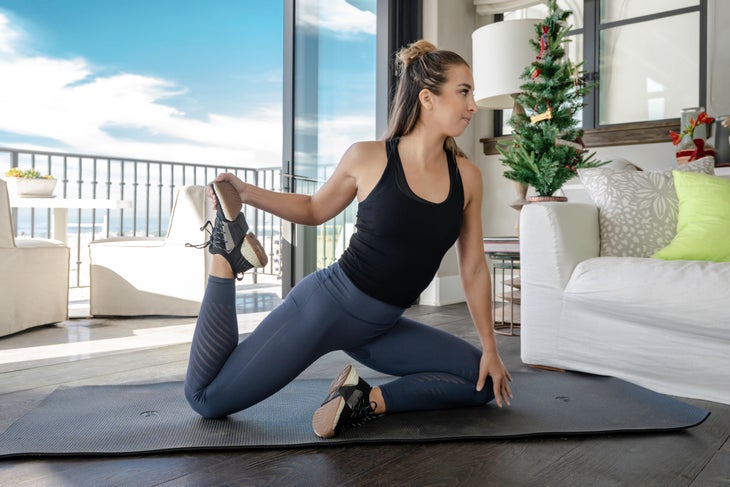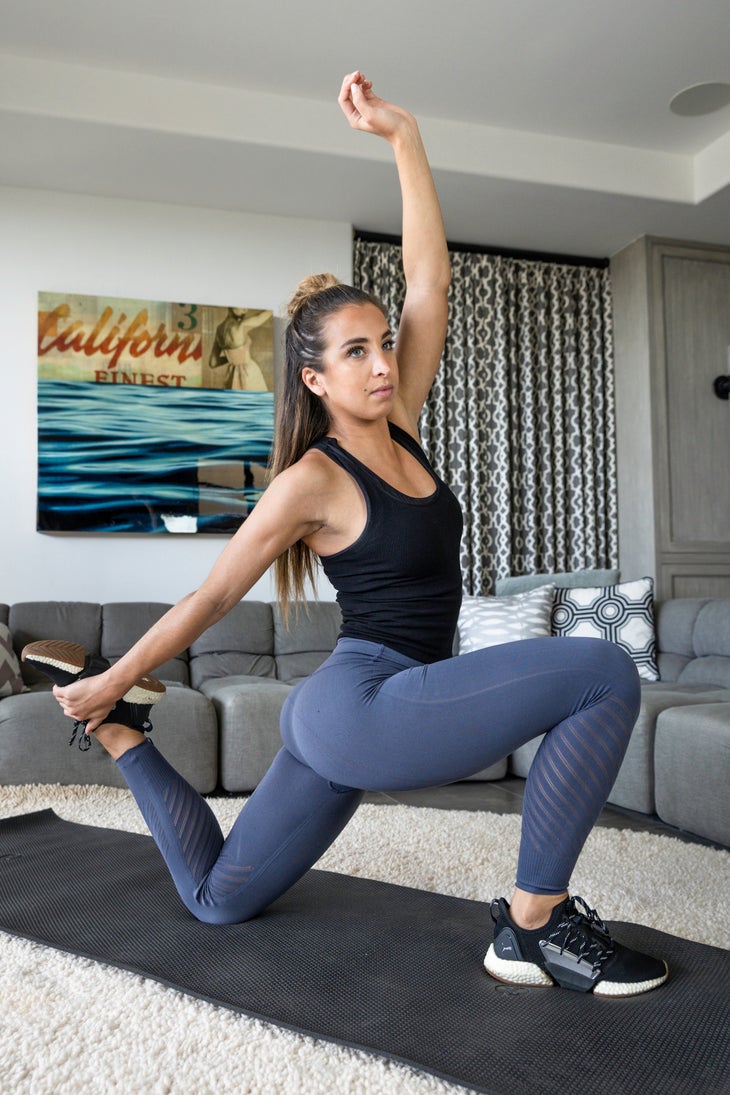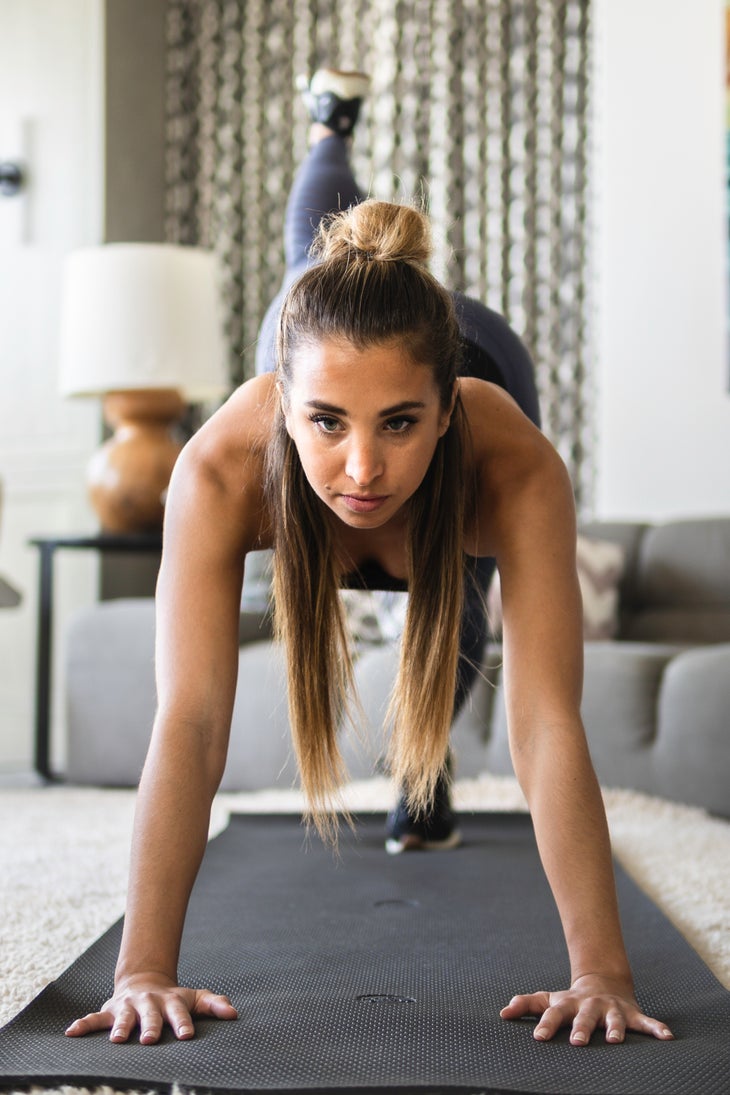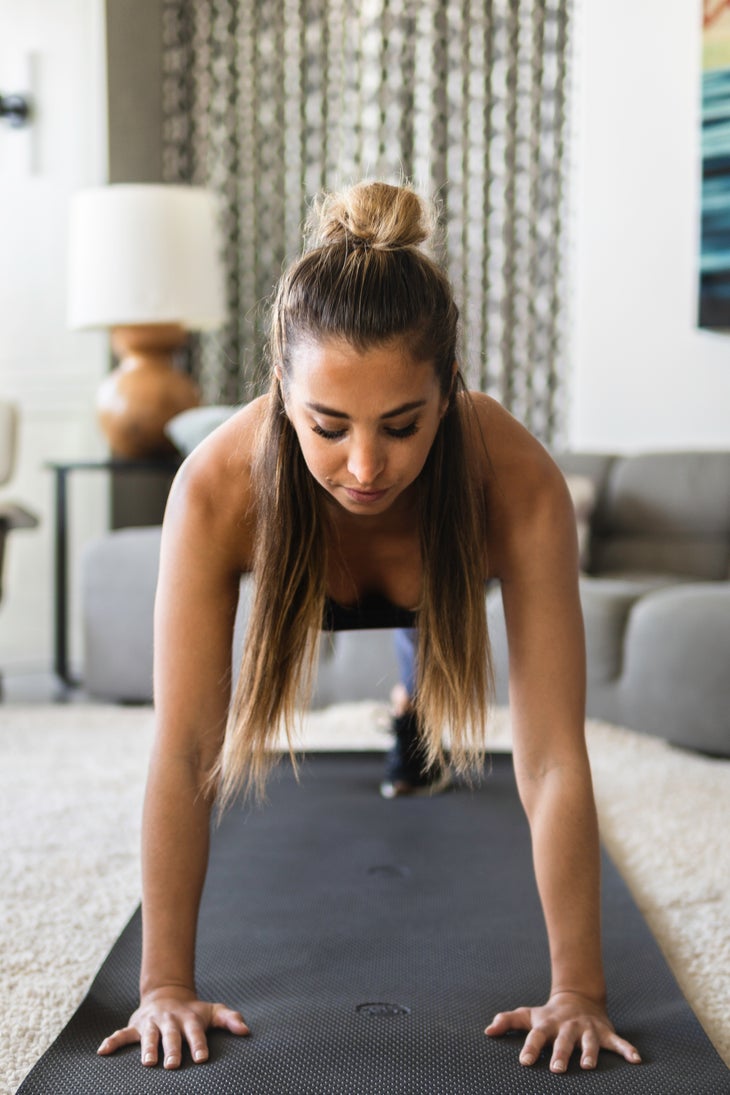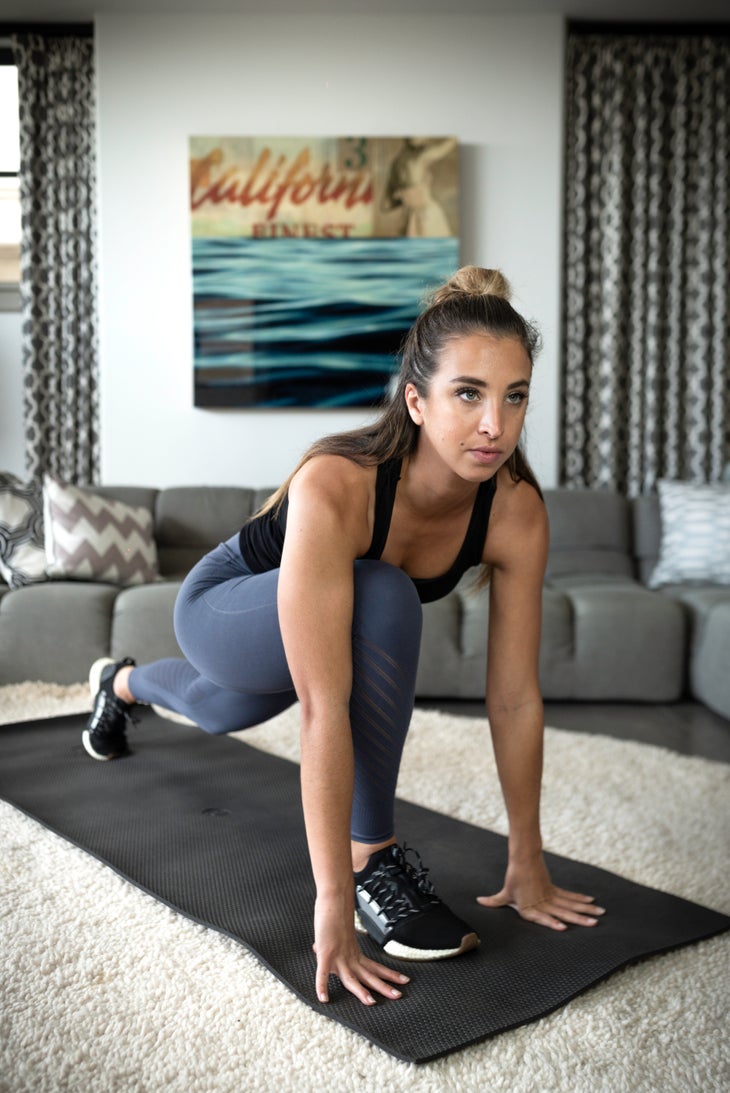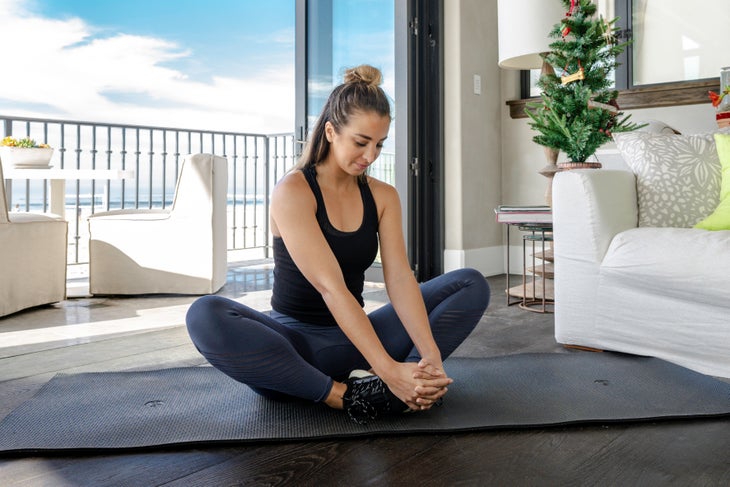 Stretching
Austin carves out time for dynamic stretching before her workout (which preps the joints and muscles for the upcoming movement) and static stretching afterward (holding a stretch longer because the muscles are already warm). She also hits her yoga mat once a week, which helps release tension in her muscles and the soreness from high-intensity interval training workouts and lifting. "It also does wonders for my stress level," she says. "It calms me down, gets me out of my comfort zone and has taught me to enjoy a slow-paced workout."
Recovery Days
If you've been hitting the gym six or seven days a week, it's time to cut back. That's why Austin only works out four to five days a week, and she makes sure to add a rest day in every few days to allow her body proper time to recuperate. Worried you might be overtraining? Here are the signs.
Do You Want To Learn More About CBD?
There are a lot of misconceptions about CBD — what it is and how it impacts the body. We want to clear some of that up. Our parent company, Active Interest Media, is launching NatuRx, a timely how-to magazine for people who want to understand CBD, in all of its many forms and uses, and learn how it can help improve their lives. To ease pain. To calm stress. To soothe inflammation. And to give us a good night's sleep, finally. To learn more, sign up below.