Cool-Down: When and Why It's Important
Bring your heart rate down this summer with these cool-down exercises that require virtually no equipment.
Heading out the door? Read this article on the new Outside+ app available now on iOS devices for members! Download the app.
Let's be honest. Most of us only have an hour to spend at the gym, if that. To ask for a warm-up and a cool-down is a bit of a stretch (no pun intended). Where do we find the time?
Listen up: It's not always appropriate to cool down after a workout, but during the summer months, I personally think a cool-down becomes more of a necessity because of the conditions in which we're working out. Moving from a cool gym to the hot outdoors, running outside or even working out in a space without air conditioning like a garage, park or CrossFit gym is cause for extreme changes in temperature, which can lead to venous pooling in the lower extremities and increased risk of fainting.
Cooling down after high-intensity workouts makes most sense. Going from redline to rest is never a good idea but should especially be avoided during hot summer months. Lowering your heart rate and incorporating mobility is a much better idea than getting in your car or heading to work or home. Take advantage of the pliability of your muscles when they're nice and warm. Plus, cooling down allows your body to return to homeostasis and improves your recovery outside the gym.
Here are some suggestions for a full-body cool-down with minimal equipment.
Hip Opener With Thoracic Rotation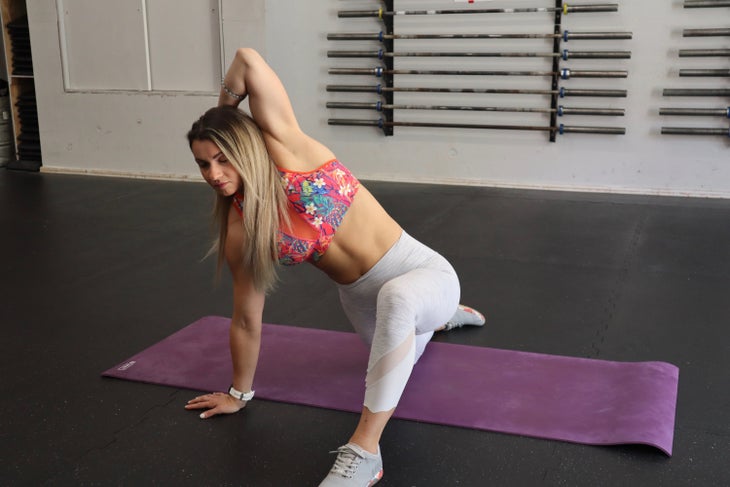 5 x 15 seconds
Kettlebell Groin Stretch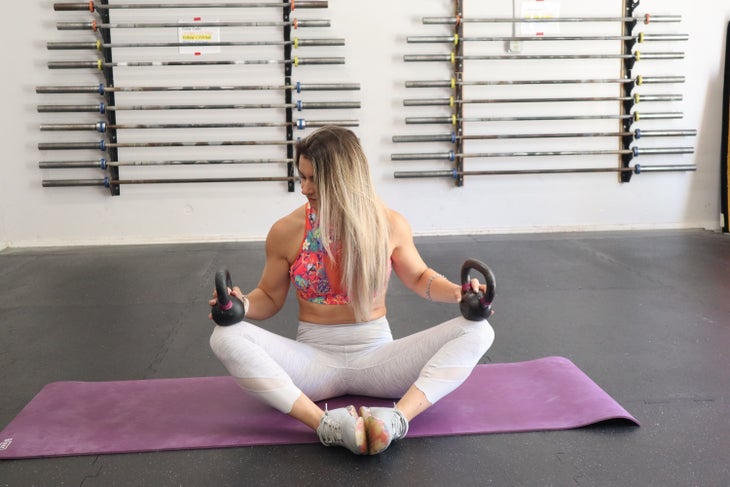 4 x 45 seconds
Frog Stretch
5 x 15 seconds (Widen the distance between your feet for a deeper stretch).
Hamstring Stretch in 3 Directions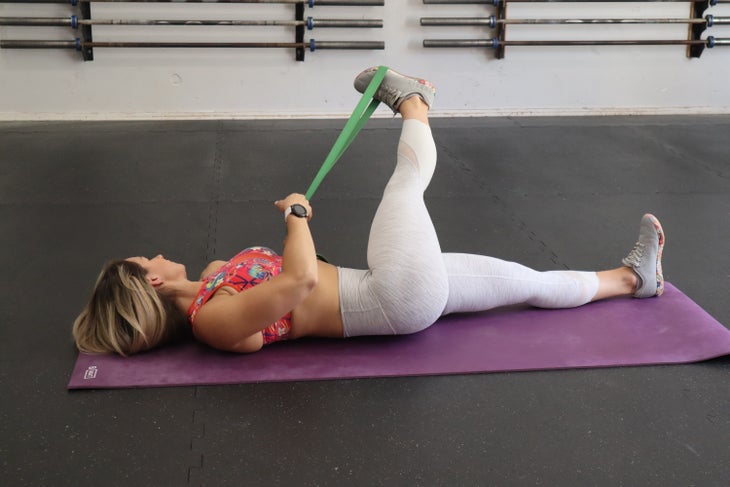 4 x 45 seconds (front and both sides).
Shoulder Stretch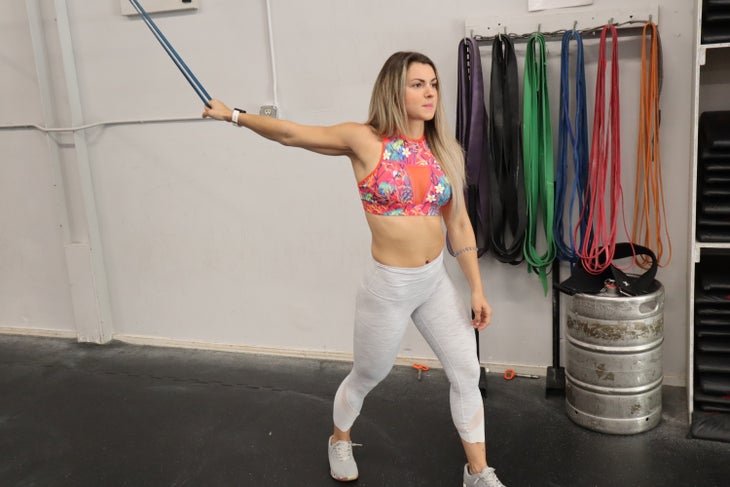 3 x 30 seconds (each)
Open up your shoulder with your elbow pointing up (triceps stretch).
Bring your shoulder behind you for a stretch across your pec.
Face Pull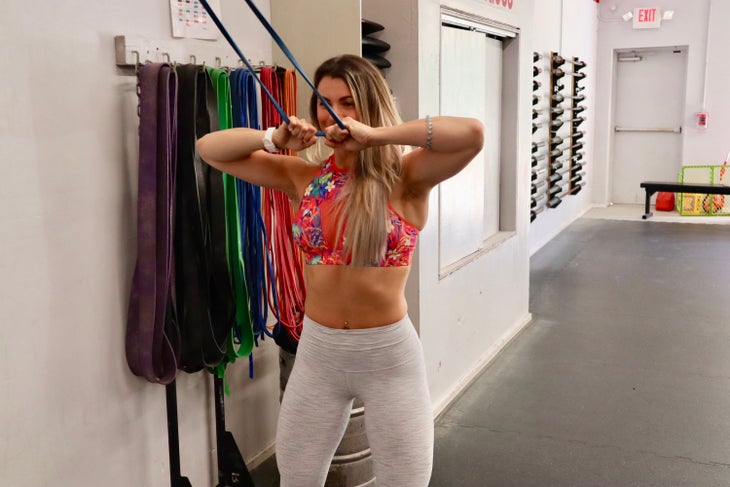 3 x 10 reps (Keep the band at eye level or just below).
Lying Overhead Dumbbell Reach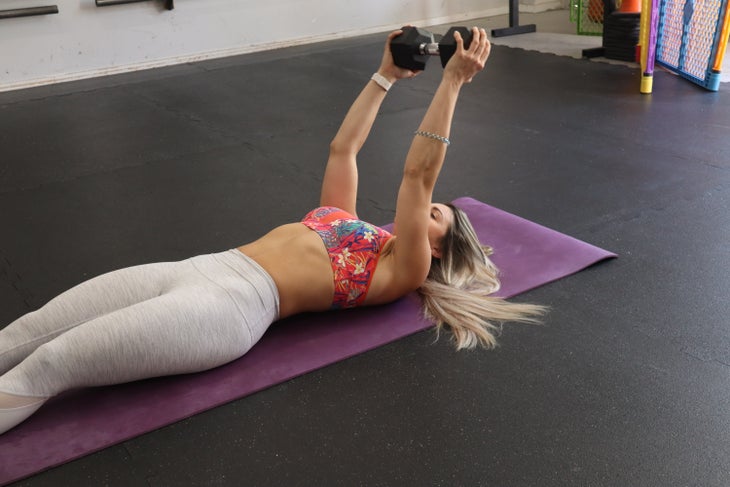 2 x 10 seconds (Your arms are all the way on the ground. Keep your ribs tucked down.)
Flex Swimmer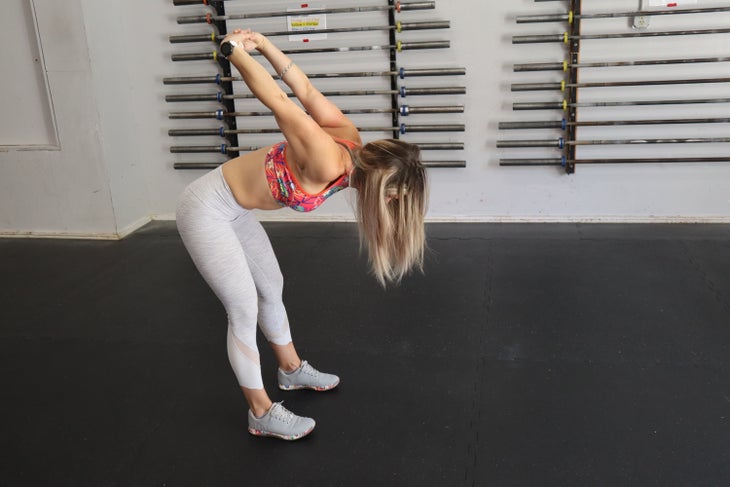 10 (Entwine both hands together and attempt to bring your hand as far back behind your head as you can with your elbows straight.)
Under-Body Thoracic Stretch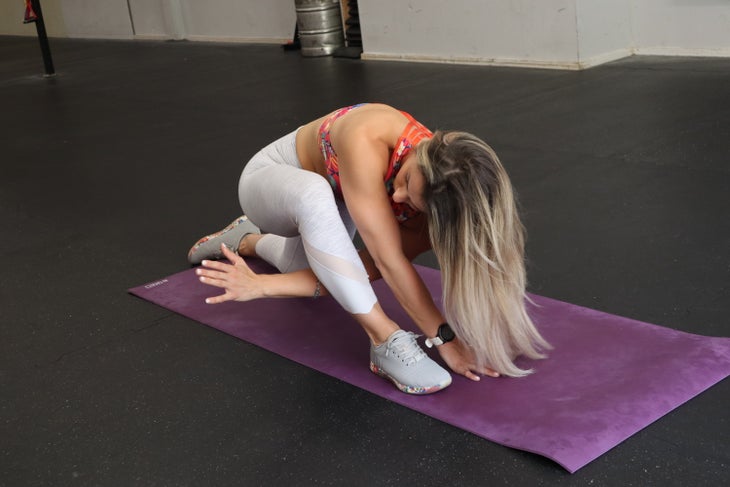 2 x 10 seconds (each side)
Over-the-Box Side Stretch Over Foam Roller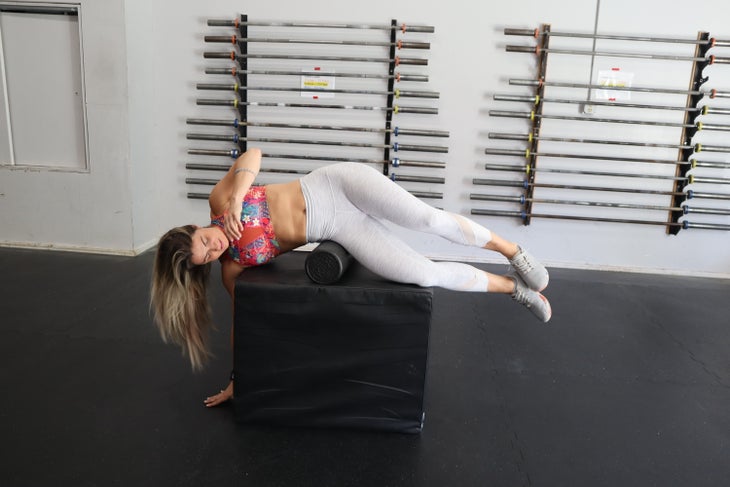 3 x 60 seconds (Someone can push down on your top leg for a deeper stretch. Roll back and forth. This hits your side body and you're hip.)
Hip Flexor Pole Stretch Hold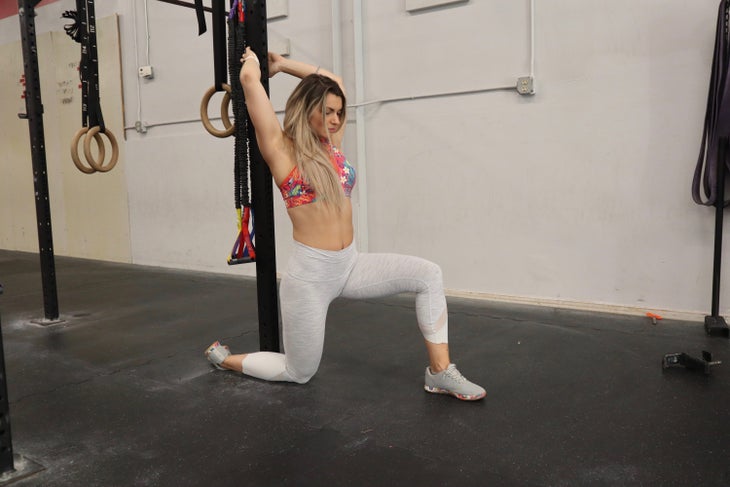 3 x 30 seconds (See how straight you can get your arms!)