2019 Bucket List Workouts
This year, step outside your comfort zone and give these workouts a shot.
Heading out the door? Read this article on the new Outside+ app available now on iOS devices for members! Download the app.
At the start of 2019, in-person group fitness classes are more popular than ever before. While online training apps are increasing at the speed of light, there's also a growing thirst for group classes and live interaction with instructors and like-minded fit fanatics!
We all want classes that are fun and engaging but also effective. With busy schedules and limited time, it's important to find fitness classes and events that give you the biggest bang for your buck. Luckily, the industry is constantly evolving, and the list of classes to choose from continues to grow.
Here are six trending workouts that will not disappoint you this year!
Megaformers
No matter what your fitness level, this class will challenge you and leave you sore — every single time. You will feel every muscle in your body burn — muscles you didn't even know you had. Megaformers are essentially Pilates workouts on steroids. In each class, you perform Pilates exercises on a low-impact machine. But "low-impact" does not equate to "low-intensity."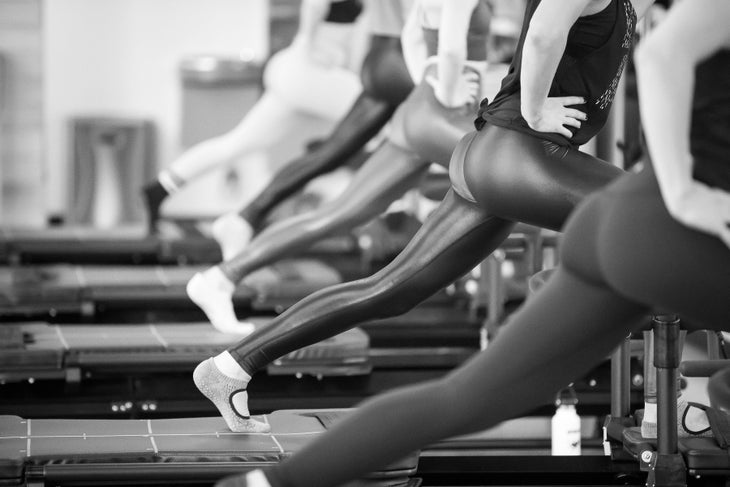 What exactly is a Megaformer? Both Megaformers and classic Pilates reformers are long contraptions made up of stable platforms at the front and back with a gliding carriage in the middle. The main reason everyone needs to try this workout: It incorporates core, cardio, balance, strength and flexibility in every movement.
Must-Try Exercise: The "sexy back." Think of a modified triceps kickback that works the back of the arms as well as the entire back. On the Megaformer gliding carriage, the balance challenge will rock your core.
Heated Classes
Heated indoor classes aren't just for hot yoga anymore. Now studios are heating up high-intensity interval training, TRX, Pilates, barre, cycling classes and the like. This is the concept behind TruFusion based in Las Vegas. Jennifer Lopez and Alex Rodriguez swear by it!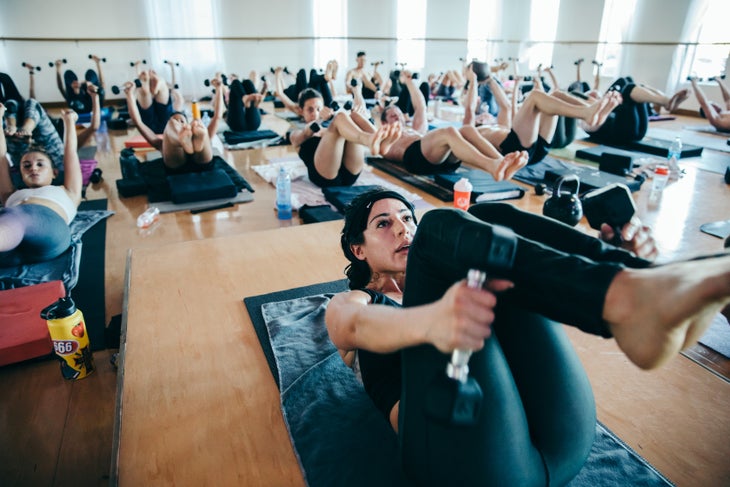 "Working out in the heat reduces joint inflammation, aids in muscle recovery, reduces risk of injury, increases potential for high-caloric burn and rids the body of toxins." says Steve Rockman, chief global strategy officer at TruFusion. "We believe that turning up the heat is the key to finding the edge you need to transform your body and your life."
Must-Try Workout: Barefoot Bootcamp, which is a mix of yoga, Pilates, kettlebell movements and other drills, all in a heated room accompanied by powerful beats.
Functional Training in 45
Thirty minutes isn't quite enough and 60 minutes is too long on your lunch break. If the workout combines functional strength and cardio with intensity, all you really need is 45 minutes.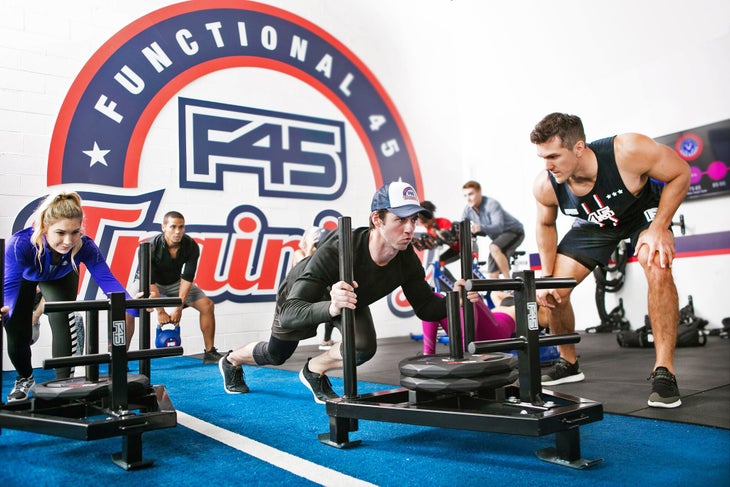 "People are seeking out more accessible, specialized, immersive fitness experiences built on a community atmosphere and led by experts, which are fun, motivating and results-driven," says Rob Deutsch, founder and co-CEO of F45, a California-based functional training studio that exclusively offers 45-minute classes.
F45 programs are centered around high-intensity interval training. No matter where you live, you can seek out workouts and classes that incorporate this method, allowing you to achieve a full-body workout in less than an hour.
Must-Try Exercise: Medicine-ball plyometric lunge with twist. This is an all-in-one combination allowing your glutes, core, obliques and cardiovascular system to work together.
Running Clubs
Running is one of the most practiced sports worldwide — and marathons, half marathons and 5Ks are constantly growing in popularity. Nearly 60 million people in the United States alone incorporate jogging or running in their fitness routines.
Whether you're into cardio or not, joining a running club can be a great way to get moving outdoors and meet new people. Plus, thousands of races — big and small — collaborate with nonprofits to raise awareness and funds for good causes, allowing you to give back while working up a sweat.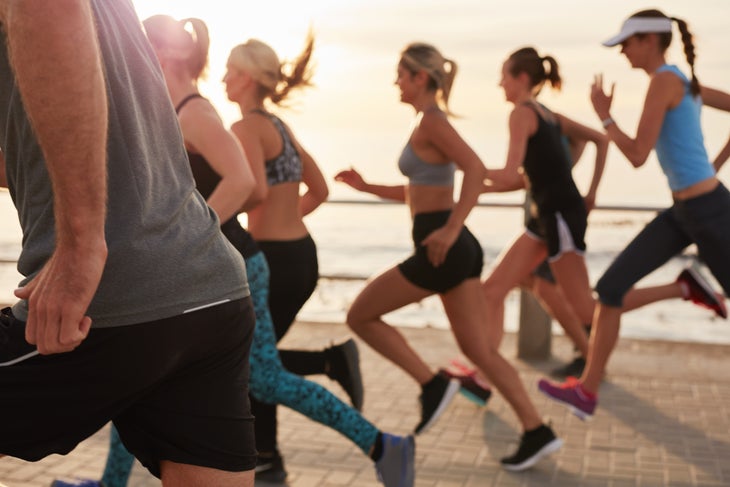 Must-Try Workout: Join a running club that offers running and strength coaches. You don't have to be a serious runner. Beginners are always welcome and encouraged to join.
Calisthenics
With so many different modernized workouts to choose from, let's not forget about good old-fashioned bodyweight exercises. Everyone should get familiar and comfortable with calisthenics, using little or no accessories, because you can do them anywhere. No excuses.
When there's no weights or machines around, you have to get creative if you want to achieve an impactful workout. Using your own body as resistance can be a powerful way to build lean muscle mass. Push-ups, planks, squats and lunges are just a few calisthenics staples — and they are no joke if practiced with long durations and larger rep ranges.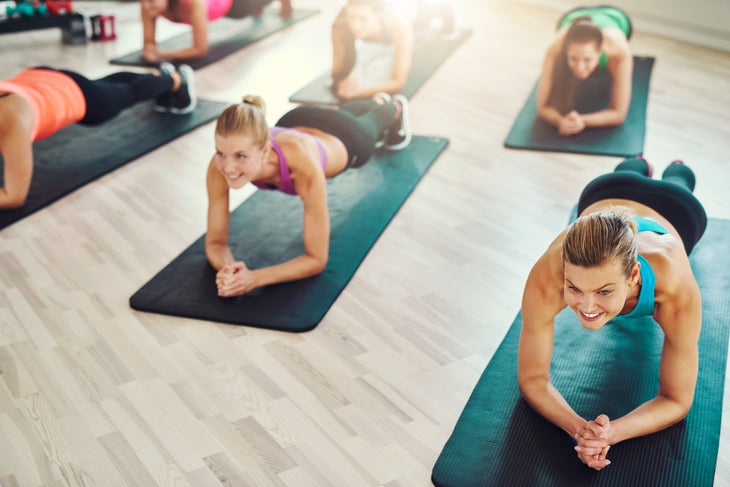 Must-Try Exercise: The plank, which works every single muscle in your body if you engage properly and apply the mind-to-muscle connection.
Dance
Whether hip-hop, Zumba, belly dancing or salsa, dancing is a great way to up your heart rate, melt away body fat, burn calories and build lean muscle. Dance is typically a full-body workout that uses a wide variety of motions to dynamically engage multiple muscle groups without taxing the joints or risking injury.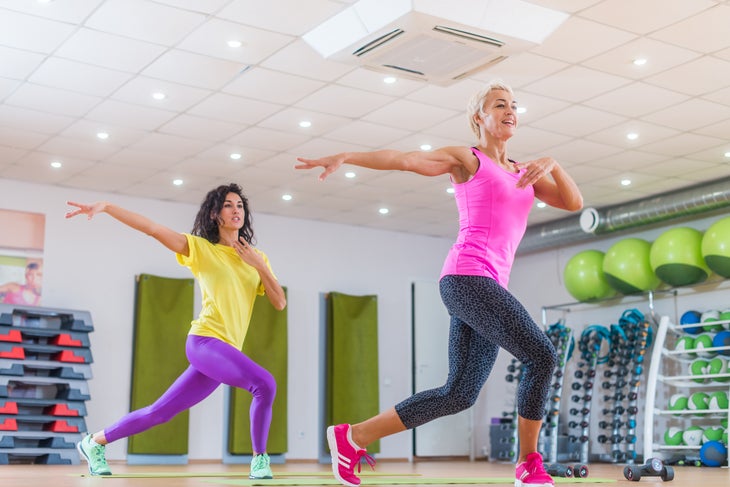 Not only is dance an effective workout yielding tangible physical results, it's a creative outlet and form of self-expression that combats stress and allows you to connect with your body and mind on a deeper level. Dancing can boost your mood and raise your endorphins at an all-time high after class.
Must-Try Workout: Private dance lesson of your choice. There's no need to feel intimidated. It's a great opportunity to let go of fear, release tension and learn a new skill!